'Sex and the City' Showrunner Throws Major Shade at Kim Cattrall's Absence in 'And Just Like That'
Showrunner Michael Patrick King opened up about why Kim Cattrall will not be involved and how her absence will be explained in 'And Just Like That.'
Sex and the City is one of the most iconic TV shows of all time and fans of the franchise have even more to enjoy with the series reboot, And Just Like That, that debuted on HBO Max earlier this week. The show, which is guaranteed to draw thousands of viewers to the streaming platform, features many of the show's original stars, including Sarah Jessica Parker, set to reprise her role as Carrie Bradshaw.
Although many of the most popular Sex and the City stars will be on the reboot, there is one iconic character who is not in the show. And recently, showrunner Michael Patrick King opened up about why Kim Cattrall will not be involved and how her absence will be explained in And Just Like That. 
When will 'And Just Like That' hit HBO Max?
Sex and the City ran HBO from 1998 through 2004, breaking barriers and creating a new space for women in television. The show pioneered the discussion of topics that had never before been featured on television, from birth control and abortion to single parenthood. After the show went off the air in 2004, fans clamored for more – and there were eventually two feature films, both of which furthered the storylines of all four main characters. 
However, And Just Like That, started streaming on HBO Max on December 9, 2021. It promises to be something different entirely. From teasers, fans have been able to glean that Carrie, Miranda, and Charlotte, will be all be navigating the reality of life in their 50s. In the first two episodes, we see Carrie navigating her career in a digital age, Miranda going to school, and Charlotte coping with aging. The plot specifics have been kept closely under wraps, and the remaining episodes will be released over time, but there's one character who is noticeably absent from the reboot. 
Kim Cattrall isn't involved in 'And Just Like That'
Cattrall played Samantha Jones in Sex and the City for the entire run of the series and went on to reprise the role in the two feature films. Cattrall, a veteran actor by the time she was cast as Samantha, became a huge star thanks to her work in the show, and these days, she is considered to be a pop culture icon. However, Cattrall has made it clear that she has no interest in stepping back into Samantha's shoes, in any capacity.
Cattrall has been open about her decision, taking to social media to clarify that she will not be appearing in And Just Like That and that she vetoed reprising the role of Samantha Jones as long ago as 2016. While fans are upset that they won't be seeing Cattrall in And Just Like That, showrunner King recently offered some insight as to what fans can expect to see in the reboot. 
What did showrunner Michael Patrick King say about Kim Cattrall's absence from 'And Just Like That'?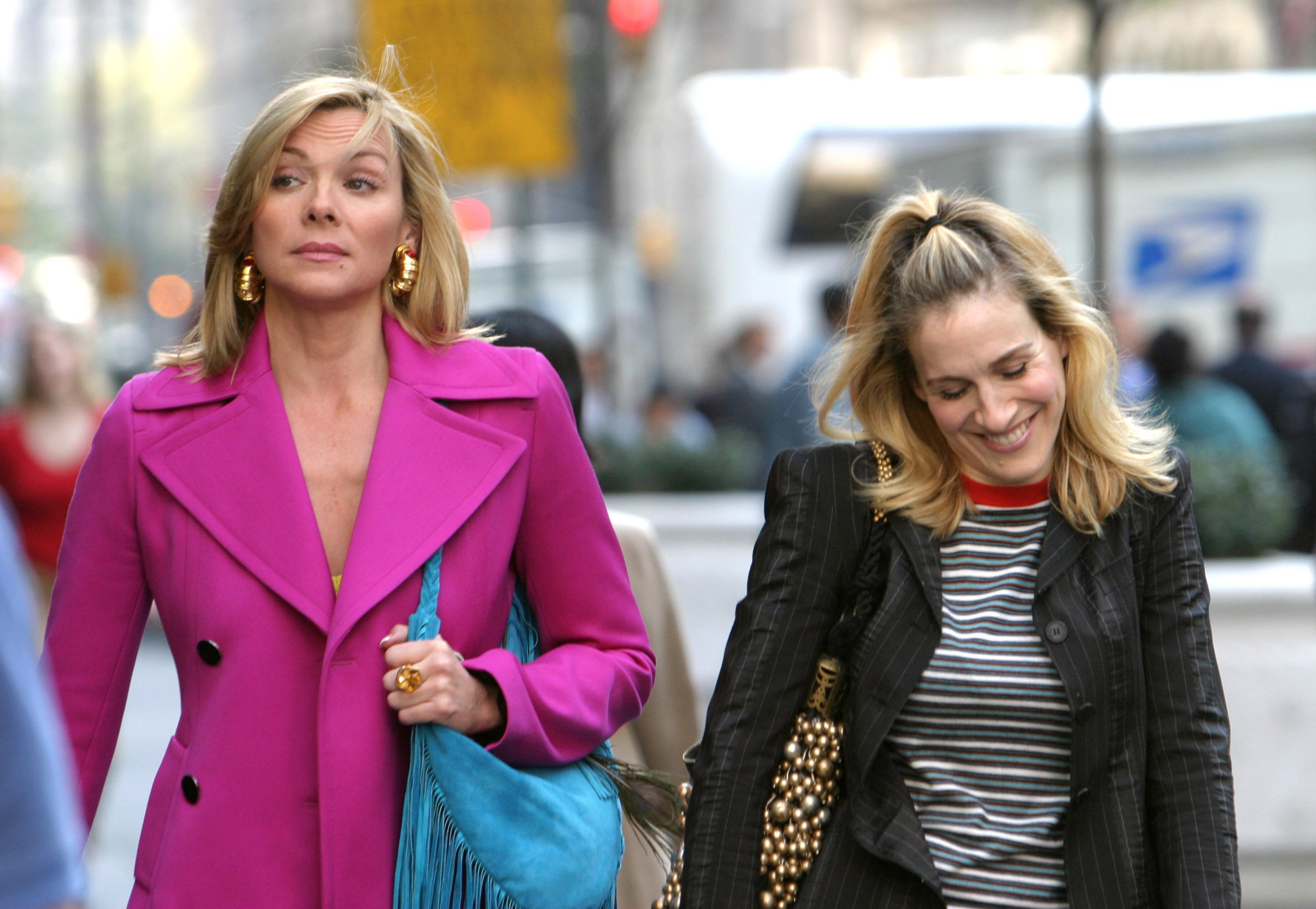 In a recent interview, King, a long-time Sex and the City showrunner, opened up about why Cattrall will not be involved with And Just Like That. As reported by Insider, King said "Kim Cattrall, for whatever reason, didn't want to play Samantha anymore while we were doing the [third] movie."
King noted that Cattrall was "never" involved in talks for the reboot, and that, for those reasons, he never felt her absence in any notable way. While Cattrall has vocalized not wanting to reprise her role, King's comments made it clear that the actor wasn't even spoken to about the reboot.
Still, King teased that there will be mentions of Samantha's character in And Just Like That, remarking "Samantha doesn't not exist in their lives." In the first episode, the show tries to explain Samantha's absence with her move to London and a fall-out with Carrie. (The exact plotline of the fall-out has been controversial to fans.)
King promised that fans will get to see something totally new in the reboot, acknowledging, "There's something new in this version. This isn't what was; it's what's next…We had a discussion with everybody because nobody wanted to come back and just do what they did." Fans can enjoy And Just Like That on HBO Max.