'Sex and the City': Why Kim Cattrall Repeatedly Turned Down the Role of Samantha
Kim Cattrall is a talented actress who is best known for her longtime role on Sex and the City as Samantha Jones, a public relations expert with a knack for getting exactly what she wants. Cattrall played the character for seven years on the original HBO show and reprised her role in two feature-length films.
She was recognized by critics and fans for her charismatic performance as Samantha and netted several awards. Still, Cattrall has been open about how her time on the show was not necessarily a positive experience, and according to a 2018 report, she actually had to be coaxed into accepting the role of Samantha. 
How did Kim Cattrall become a star?
Cattrall was born in Liverpool in 1956. When she was still a baby, Cattrall's family moved to Canada. Still, Cattrall was a global citizen, and would eventually live in New York City and Liverpool again, before ultimately settling in the United States to pursue her acting career. In the seventies, Cattrall landed parts in several major television shows, including Columbo and Starsky & Hutch. 
One of Cattrall's early roles that earned her some acclaim was the part of Miss Honeywell in the raunchy comedy Porky's. She also worked in stage productions, establishing a name for herself as a talented, stunning actress with the ability to effortlessly switch from comedic roles to dramatic parts. Still, it wasn't until 1998 that Kim Cattrall became a household name, after she was cast in the HBO series Sex and the City. 
Kim Cattrall originally turned down the role of Samantha on 'SATC'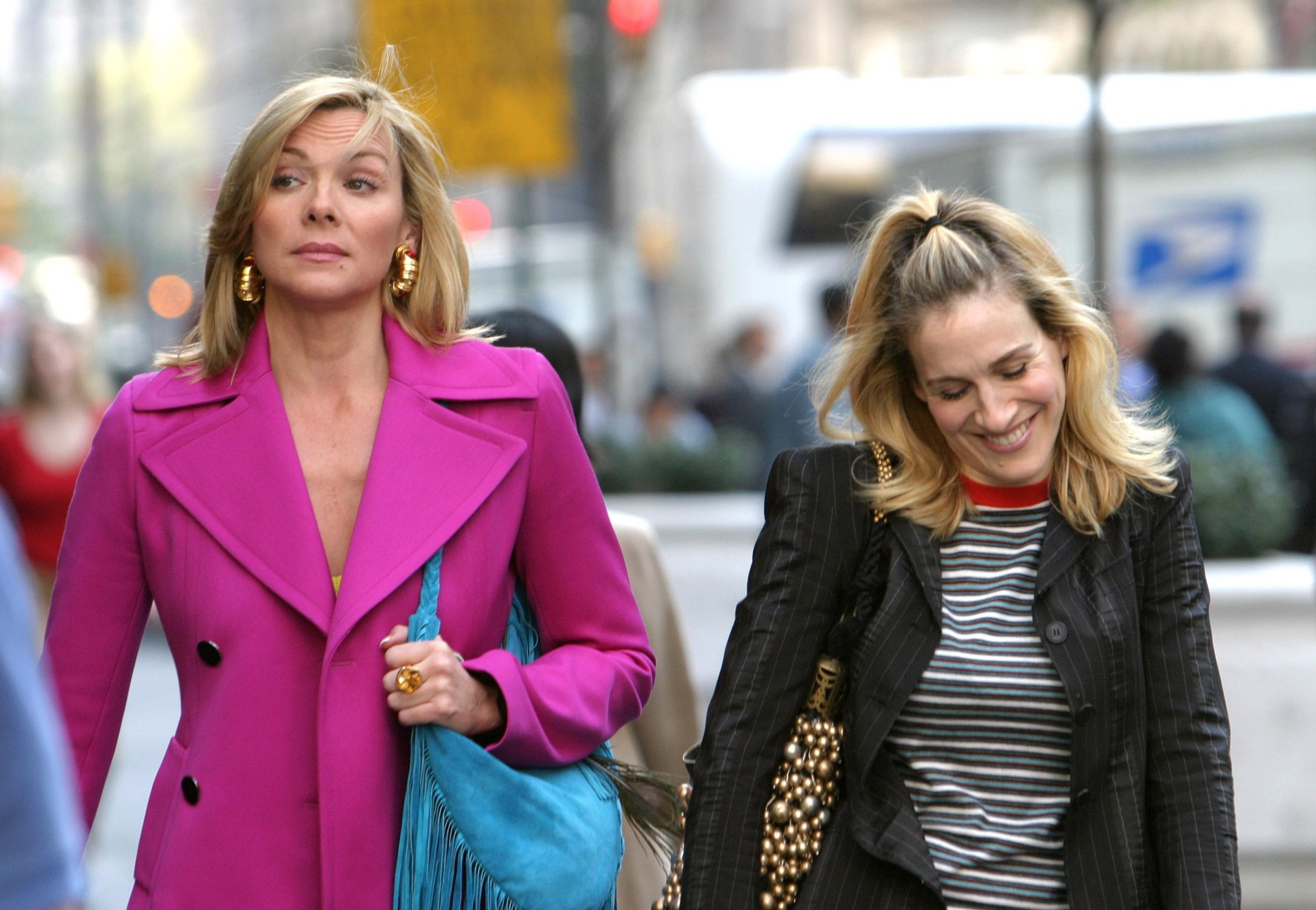 Cattrall was an immediate fan favorite as Samantha Jones, the PR expert who is outspoken and very sexually confident. As Samantha, Cattrall was often the subject of many of Sex and the City's most entertaining plot lines, and over the years, she received several awards, including the 2002 Golden Globe Award for Best Supporting Actress.
Many fans can't imagine Sex and the City without Cattrall — however, the actress took a great deal of convincing to accept the role initially.
According to a 2017 report, Cattrall was offered the role a whopping five times before she accepted it. One of the casting directors later recalled that Cattrall "wasn't into it," and it was only after having coffee with series creator Darren Star and doing a reading with HBO that the actress agreed to take the part. 
What does Kim Cattrall think about her time on 'SATC'?
Fans might love Cattrall in Sex and the City, but as for the actress herself, her feelings are more mixed. For years, there was a rumor that Cattrall and her co-star, Sarah Jessica Parker, didn't get along — and in 2017, both actresses seemed to confirm the reports, with Cattrall telling Piers Morgan that she's "never been friends" with her co-stars from the show.
She said: "We've been colleagues and in some ways that's a very healthy place to be because then you have a clear line between your professional life and relationship and your personal."
Cattrall also stated that she is not interested in filming a third Sex and the City movie, despite rabid fan interest — although she claims that it has nothing to do with money, and everything to do with moving ahead with other professional interests. Still, Cattrall claimed in the interview that she "loved" playing Samantha Jones and that she "went past the finish line" playing the character because of it.
Ultimately, even though her feelings about her time on the show might be complicated, fans will always love her, and the character that she helped bring to life.