Sex and the City's Jenny Bicks Reveals She Was Fired From 'Seinfeld' – 'I Don't Think Jerry Enjoyed Me'
Sex and the City executive producer Jenny Bicks said being fired from Seinfeld was a blessing, sharing that working on the sitcom was a "world of a lot of guys."
Before she struck gold with Sex and the City, Bicks was hired to write for the last season of Seinfeld and shared that co-creator Larry David was no longer working on the show at the time. But Jerry Seinfeld was on set and apparently didn't like Bicks.
Jenny Bicks was fired from 'Seinfeld' before she got to write
Bicks was hired to work on Seinfeld before Sex and the City. "I got hired on the last season [of Seinfeld] and I ended up leaving to do Sex and the City," she said on the Hot Takes & Deep Dives with Jess Rothschild podcast.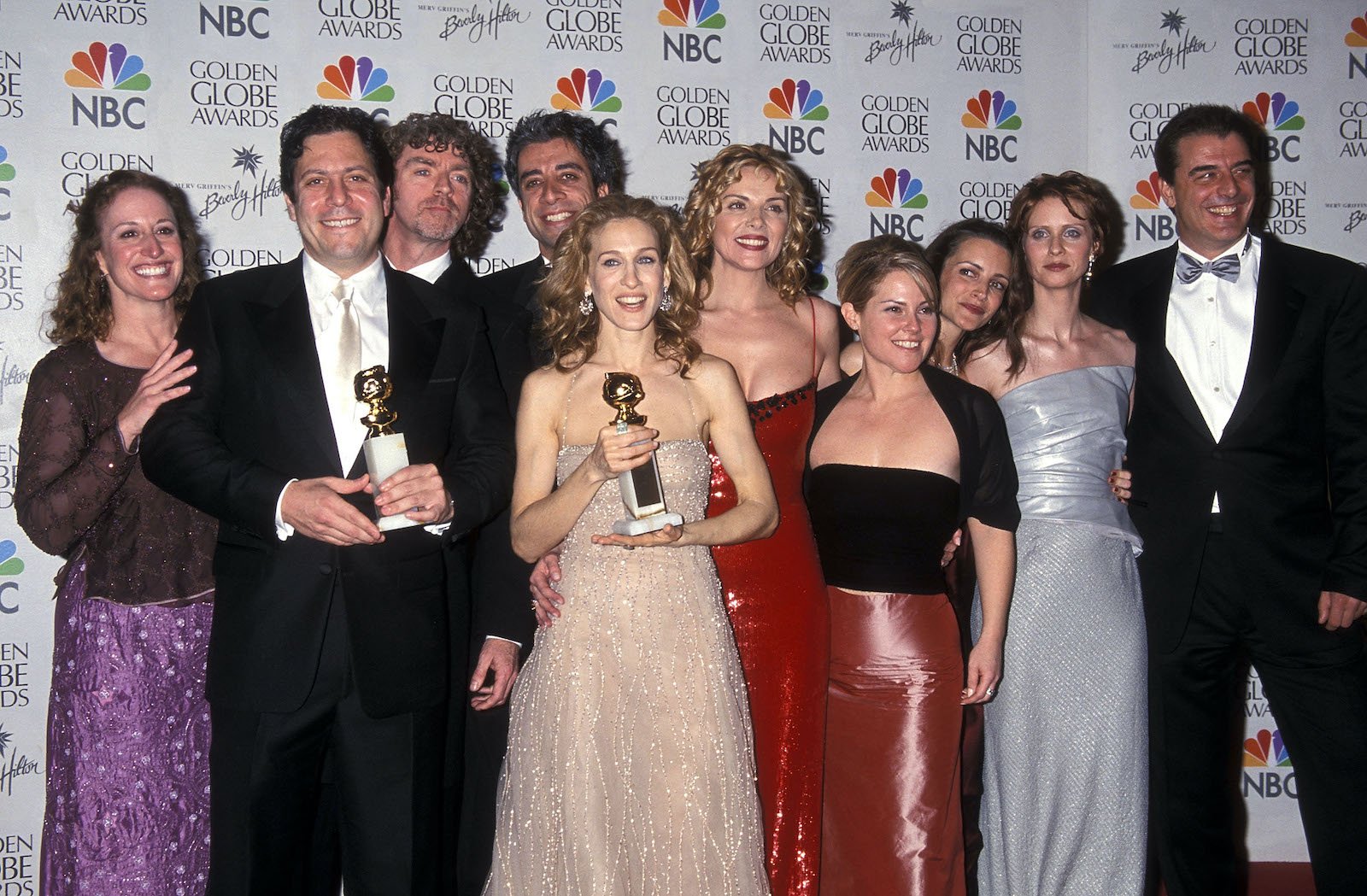 "But I was fired off of Seinfeld before I even wrote a word. And to this day, I consider it a blessing because I would not have been able to be available to do Sex and the City. But let's just say that I don't think Jerry enjoyed me. And I don't know what I did wrong."
'Seinfeld' was a boys' club culture, she recalled
Seinfeld isn't listed on Bicks' IMDb profile because it was a blip in her career. "So this is a really good learning thing for anyone that when you think you reach the place where, oh my God, it's all going to happen. And then it comes crashing down. There's always going to be another option, and that option was the better option for me. It was a world of a lot of guys and they didn't necessarily enjoy having a female."
But she was thrilled to score the job at Seinfeld. "If you're lucky, you get to come out to Hollywood and write on s***** sitcoms, which was the era I was in. It was all sitcoms. So I would write on slightly better, slightly better sitcoms. And then like a sitcom that would go for like a year, which was a big deal. Then I was on one that had gone for two years. And then I got this job to work on Seinfeld, which was kind of like, Oh my God, it was, you know, I'd reached the pinnacle. I thought."
Jenny Bicks worked on Dawson's Creek while she waited for the first season to get picked up
Around the same time, Bicks worked on the teen drama Dawson's Creek. Along with Darren Star and Michael Patrick King, Bicks had written and shot the first season of Sex and the City but the team was waiting to see if it would get picked up.
"And so girl needed a job," she recalled. "I went back to L.A. and looked for a job that was just kind of two to three days a week. So I could leave myself open. And I ended up as a consulting producer on Dawson's Creek for season 2. And it was awesome. It was so fun. It was the first time I'd ever written a one-hour show. Which is quite different than writing comedy or a half hour. But it was iconic, and it was so fun to write like these teenagers talking like kind of adults and having adult situations, but also kind of soap opera. So it was awesome."