'Sex Education': Otis and Ruby Forge 'Emotional' Relationship in Season 3
Sex Education returns for Season 3 on Sept. 17, 2021. The Moordale Secondary School is undergoing a massive change with the new headteacher taking over. But, one significant difference is between Otis Milburn (Asa Butterfield) and Ruby Matthews (Mimi Keene). The two formed a connection in season 2, and their relationship will continue to blossom in the Netflix series. 
Otis and Ruby form an close bond in Season 3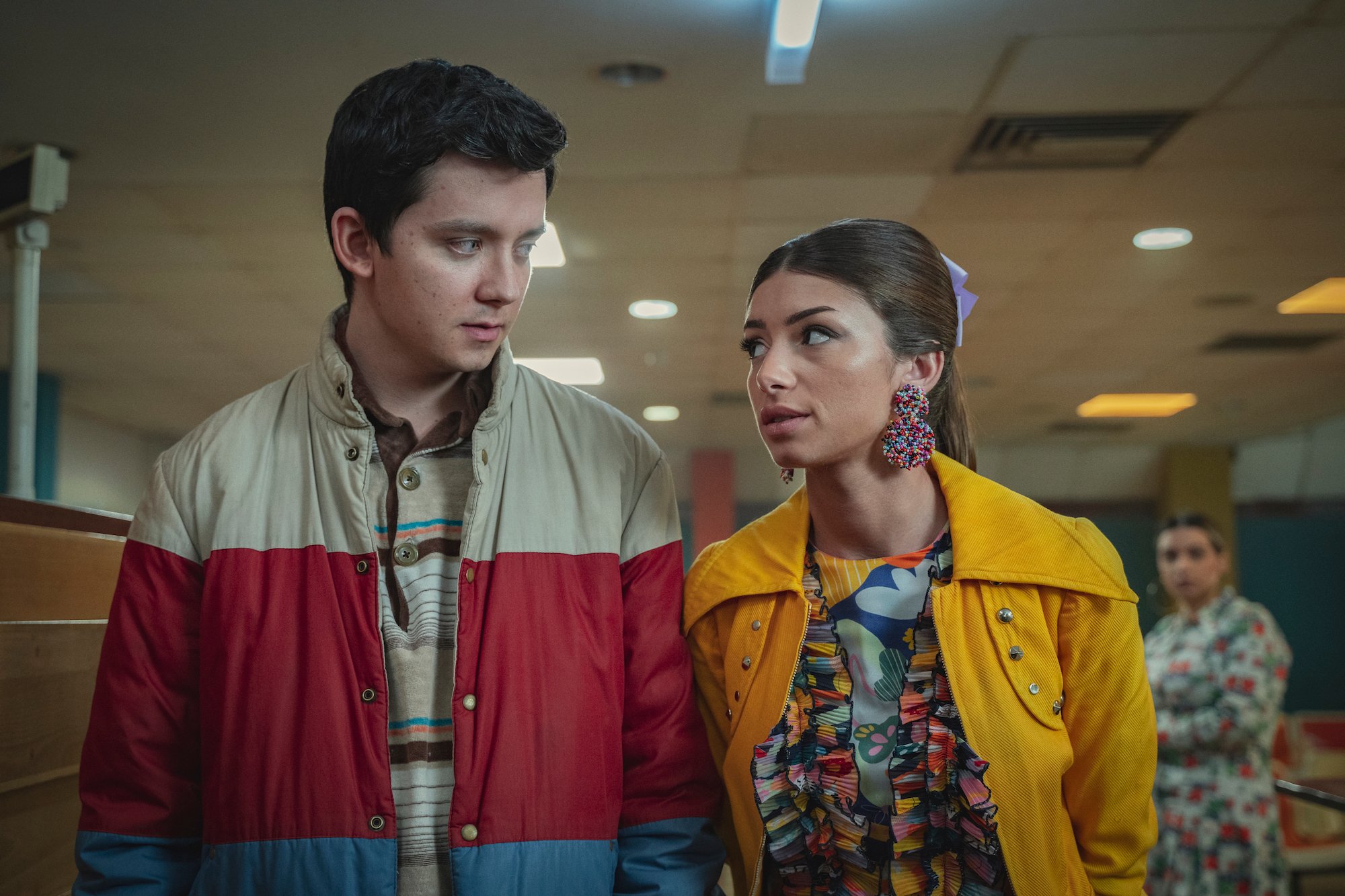 In the trailer, Otis and Ruby are holding hands. To clarify, they had sexual intercourse in season 2. During the season finale, Otis confessed his love for Maeve (Emma Mackey) in a voicemail. However, Isaac (George Robinson) deleted the message.
Sex Education fans got a glimpse into their relationship through short teasers released by Netflix, but the lead actors from the series have a few thoughts on their bond.
In an interview with TV Insider, Butterfield and Keene talked about what fans should expect from the pair in season 3. "They bring out parts of each other which we haven't really seen before," said Butterfield. "In Otis's case, he sort of becomes more confident and has a bit of a spring in his step." 
"Mimi [and I] have just had a lot of fun together on these scenes," he continued. "And I think that comes across in the chemistry of the characters."
Meanwhile, Keene said the two were a "surprisingly funny" pair in the storyline. "I think it's very funny. It has a lot of aspects to it. It's surprising, funny, and emotional at times."
'Sex Education' fans get to see a different side of Ruby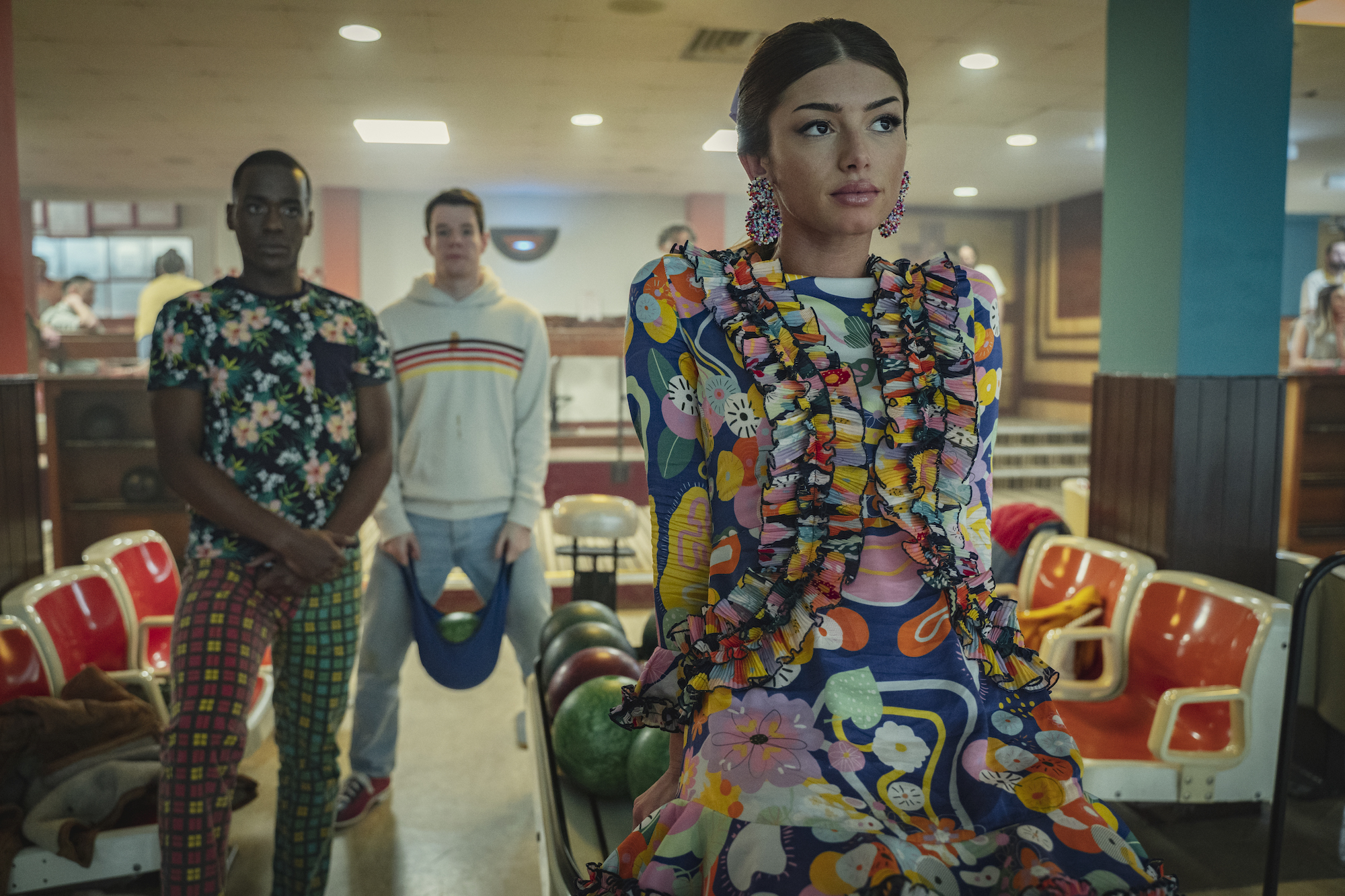 Although Ruby was not a central character in the previous seasons, viewers will get an inside look into her home life. For example, the second season revealed her father is living with multiple sclerosis. So, the new season will delve deeper into that narrative and how Ruby is dealing with it. 
In an interview with Digital Spy, Keene explained that viewers will see a "very different" side to Ruby in season 3.
"It's definitely a very different vibe for her this season," she said. "It starts off very the same, and you sort of see her trying to hide, trying to keep things a secret that she doesn't really want people to know, just to keep up her appearances. That's mainly what she does. But then as she becomes a sort of closer to someone."
"I think being close with someone else, or spending a lot of time with someone else, allows her to understand that it's not so bad to open up," she continued. "And then you start to see a little bit more, and a little bit more, which has been really fun for me. I'm really glad I got to do that with her."
Where can I watch 'Sex Education' Season 3?
For viewers that want to stream Sex Education on another streaming service may find themselves in a bind. Firstly, the British teen drama is only available to watch on Netflix. Audiences can view the series on the official website or by downloading the Netflix app. 
In addition, the Netflix app is downloadable on any streaming device such as smart TVs, Mac, Windows, Apple phones/tablets, Android phones/tablets, Playstation, and Xbox. However, the subscription fee is $13.99.
The third season of Sex Education premieres on Sept. 17.