'Sex Education' Season 3: Is Asa Butterfield Older Than Otis?
Netflix's hit British comedy-drama Sex Education is set to premiere its third season in September 2021. The show first premiered on Netflix in January 2019, starring Asa Butterfield as the nerdy lead, Otis Milburn. At the start of the series, Otis is portrayed as an insecure teen attending Moordale Secondary School. However, Asa Butterfield, the actor that plays Otis, isn't quite in his teen years anymore. Read on to learn more about Otis, Asa Butterfield, and the making of Sex Education on Netflix.
Who is Asa Butterfield?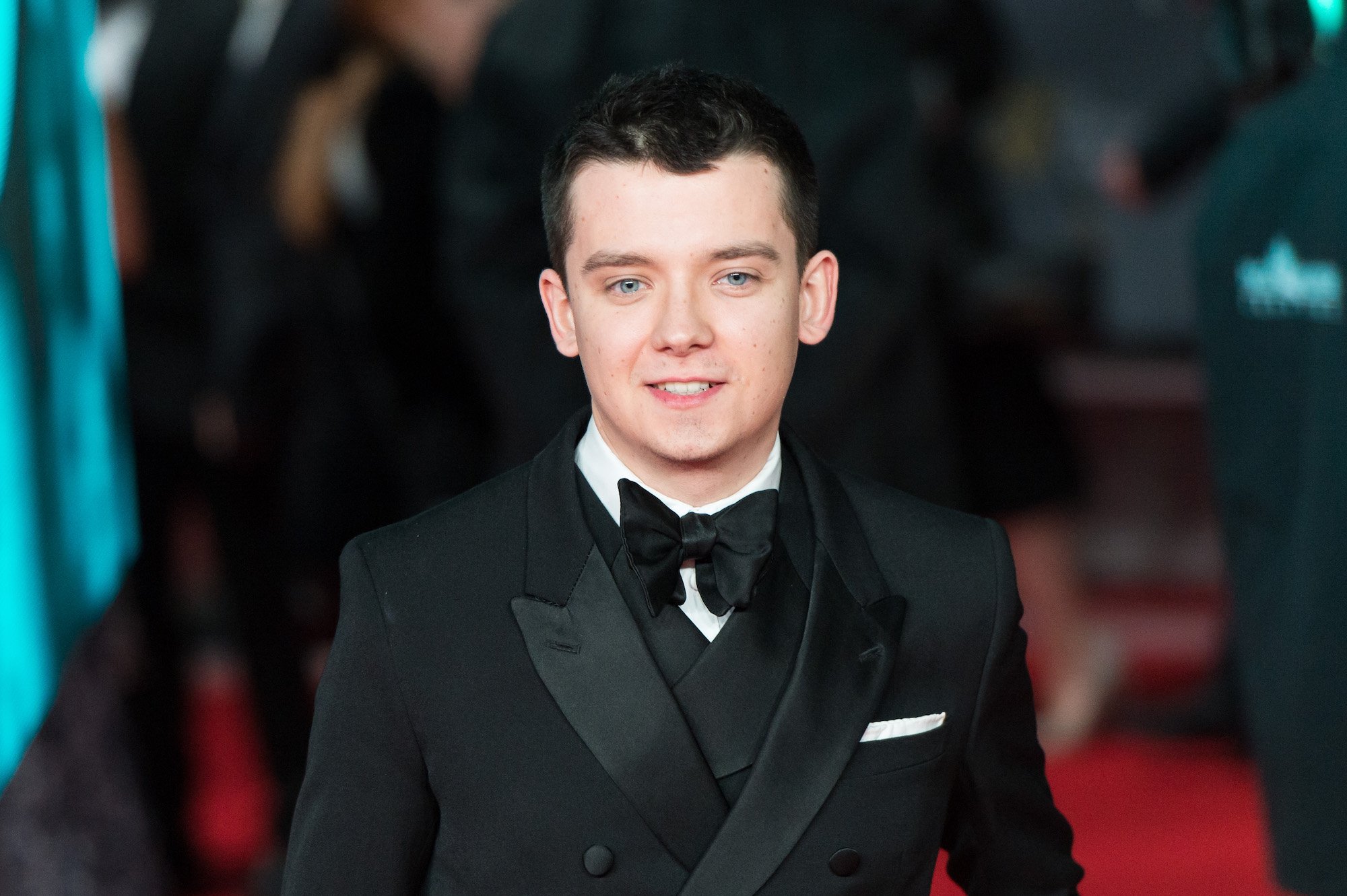 On April 1, 1997, Jacqueline Farr and Sam Butterfield welcomed their son, Asa Maxwell Thornton Farr Butterfield, into the world in London, England. At just 24-years-old, Asa Butterfield already has an acting career that spans over a decade long. Jacqueline and Sam got young Asa into acting at a very early age. According to IMDb, Asa's first big gig as a child actor was when he landed the leading role in the 2008 historical drama film The Boy in the Striped Pajamas.
While Butterfield has appeared in a number of films, landing the leading role of Otis Milburn in Sex Education has been the first big television project. Otis is seen as a bit of a nerd at the opening of the series and hasn't quite come into his own yet. He especially struggles with coping with his mother's occupation as a sex therapist. However, this later becomes useful as Otis sets up a sex advice business, charging a fee to fellow students to help with their sexual problems.
Landing the lead in 'Sex Education
While producers were initially worried about how the show would be perceived, Sex Education has proven to be a cross-generation sensation with a multinational appeal. Along with the stellar writing from the show's creator, Laurie Nunn, the casting has played a large role in the show's overall reception and success. Of course, finding the right lead to play Otis was of top priority for producers of Sex Education.
While some casting decisions were harder than others, when it came to casting Otis, Sex Education casting director Lauren Evans revealed to The Guardian that the decision came quite easily. Evans says she and director, Ben Taylor, knew right away who they wanted as the lead in Sex Education. Evans said the conversation regarding the lead went like this, "Ben Taylor and I said, at the same time, who is going to play Otis? And we both went, Asa Butterfield."
Is Asa Butterfield the youngest actor in 'Sex Education'?
Like with many teen dramas, the actors who play the teen students of Moordale Secondary School haven't been teens themselves in quite some time. At 24-years-old, Asa Butterfield is actually one of the youngest actors in the main cast of characters. Ncuti Gatwa, who plays Otis Milburn's best friend Eric Effiong, is 28-years-old. Emma Mackey, who plays Otis Milburn's main love interest Maeve Wiley, is 25-years-old.
In addition to Butterfield, Gatwa, and Mackey, the rest of the teen characters on Sex Education are played by actors in their twenties. Connor Swindells, who plays Eric Effiong's love interest Adam Groff, is 24-years-old just like Butterfield. Kedar Williams-Stirling, who plays the preppy jock Jackson Marchetti, is 26-years-old. The youngest of the crew seems to be 23-year-old Mimi Keene, who plays mean girl, Ruby Matthews. In comparison, the oldest actor to play a teen character seems to be 29-year-old Tanya Reynolds, who plays Lily Iglehart. So while Asa Butterfield isn't the youngest actor in Sex Education, he does seem to be on the younger side of the cast. Luckily, you won't have to wait long to catch up with Otis and the whole cast of characters as season three of Sex Education is set to premiere on Netflix on September 17. 2021.
Related: Is 'Sex Education' Star Emma Mackey Related to Margot Robbie?