'Sex Education' Season 3: Ncuti Gatwa and Eric's Age Difference
Netflix's Sex Education is a silly, salacious, and seriously important show that manages to explore the myriad of feelings and situations related to teens and sexuality. For as much as there is to love about the show, Ncuti Gatwa as Eric Effiong is many people's favorite aspect over its two going on three seasons. Between the fantastic writing that went into crafting the character to Gatwa's amazing performance, it's not hard to see why. Fans might not know, though, about one key difference between actor and character: their ages.
Gatwa is much older than his 'Sex Education' character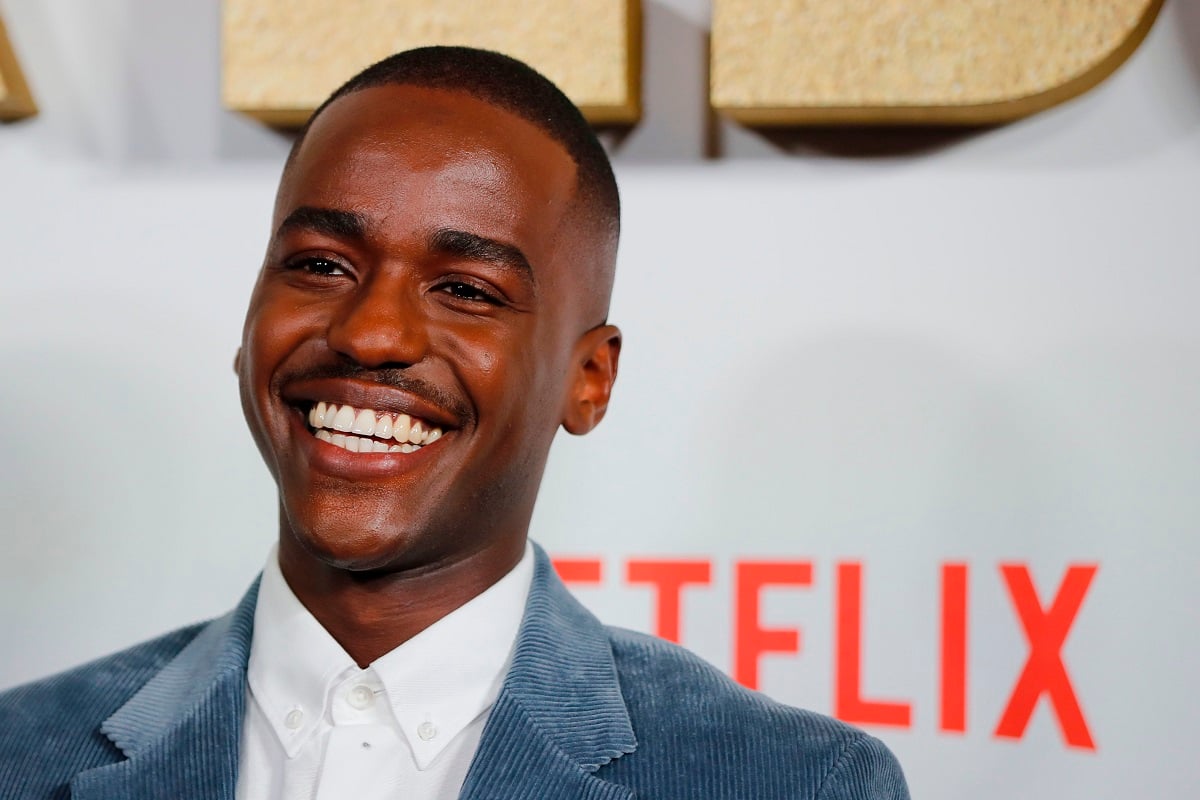 Sex Education follows a group of teens at Moordale Secondary School and their misadventures related to sex. Most of the central characters are high-school-aged, with the majority between 15 and 18. But, as is common in Hollywood, the actors portraying them are older.
Most of the cast is around 23 to 25. But Gatwa is one of the exceptions. He's actually 28. This makes him one of the oldest members of the cast playing a teenage lead on the show. Though it might seem difficult to get into the mindset of someone a decade younger than him, there's certainly no indication of this in his performance. This likely has a lot to do with the atmosphere on set. As Gatwa's co-star Patricia Allison said in a the Guardian interview, "It does feel like we're back at school."
He thought he did a bad job throughout the entire audition process
Gatwa is an extremely talented actor. He did win a BAFTA for his Sex Education performance. Additionally, he studied at the Royal Conservatoire of Scotland. Despite this, he was convinced he'd botched the audition at every point in the process, even as he kept getting called back.
In the Guardian interview, Gatwa recounted how he thought he'd blown his chances when first reading for the part of Eric due to being nervous. The producers called him back to read alongside Connor Swindells, who plays Adam. At the time, though, Gatwa looked bigger than Swindells. So he was worried he'd be booted for making the bullying scenes look unrealistic. Lo and behold, though, he not only made it through this reading, but another after that before getting the part.
Eric is a fan favorite thanks to Gatwa's performance
Despite all the trials that came with getting the part, Gatwa has left his mark on the show. Over the two seasons so far, Eric has become one of the most popular characters. In many ways, Sex Education season 2 shifted to be as much about Eric as Otis (Asa Butterfield).
All of this comes back to the clever and careful way the series has subverted stereotypes with Eric. Traditionally, many Black LGBTQ characters are sidekicks to the central protagonist, serving as little more than a cheerleader or moral compass.
Sex Education really shines in how much depth and nuance it's managed to give Eric. He even called out Otis' selfish behavior trying to box him into that role midway through the first season. Moments like these, plus his own complicated relationship with former bully Adam, all help to make him far more than audiences might have first expected, and the show is all the better for it.