'Sex/Life' Future Beyond Season 1 Revealed
'Sex/Life' may have a devoted fan base, but it wasn't exactly a hit with critics. That fact had some questioning its fate. Would 'Sex/Life' manage to get another season? Well, after months with no word, we just got an answer.
The first season of Sex/Life had viewers hooked and binging it fast. Based on the book 44 Chapters About 4 Men by B.B. Easton, the TV show focuses on a housewife who begins to miss the wild life she had with her ex-boyfriend and what happens when her husband finds out. Since it aired, viewers have wondered if there would be another season of Sex/Life, and now, they've got an answer.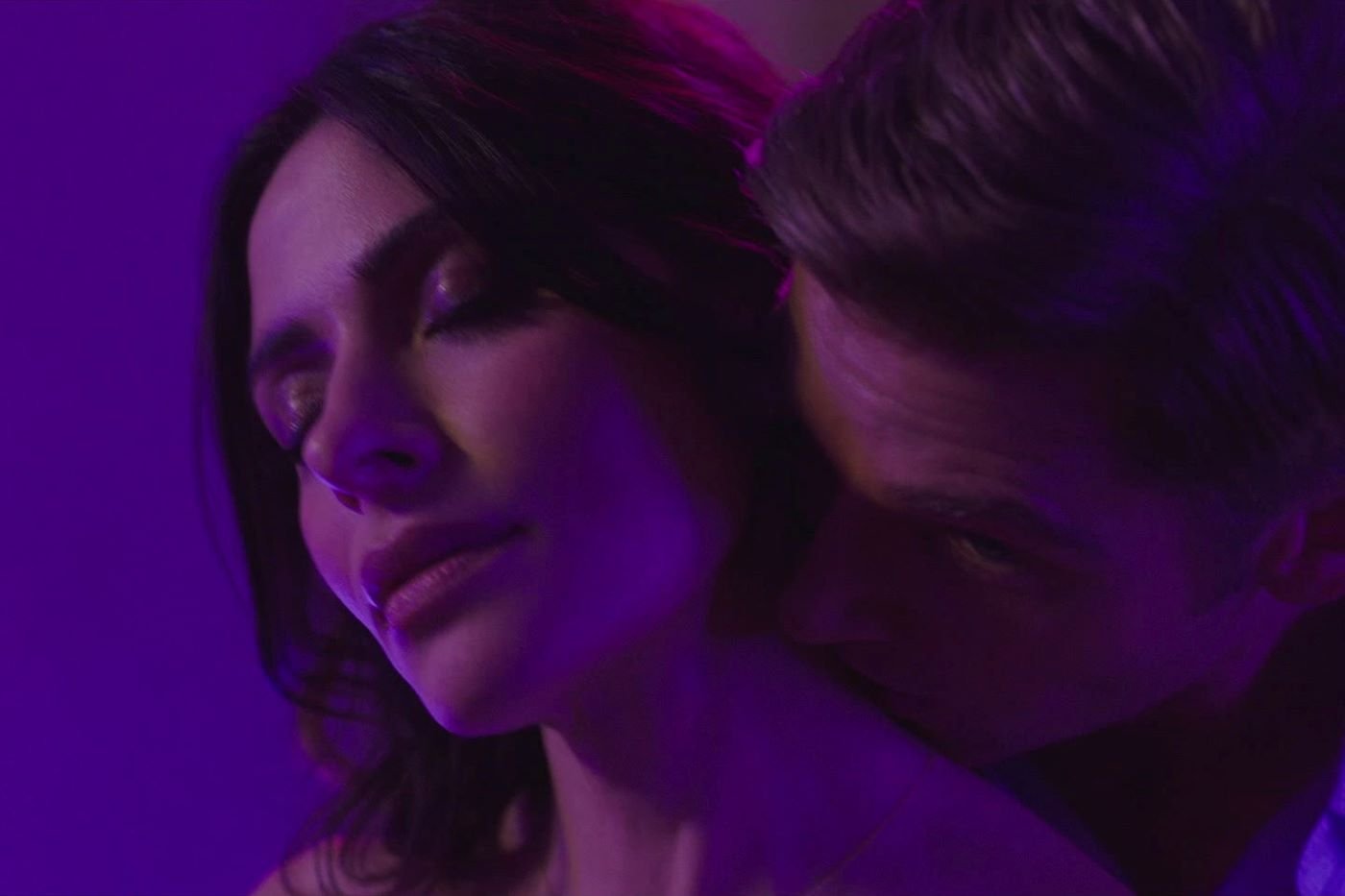 Netflix has reportedly renewed 'Sex/Life'
TVLine reported on Monday, Sept. 27 that Netflix had approved Sex/Life for another season.
"Sex/Life is a dream come true," creator and showrunner Stacy Rukeyser said in a statement. "To create a show about empowered female sexuality that has entranced so many millions of viewers is not only immensely fun but also incredibly gratifying."
Rukeyser continued: "When I think about all the women who have reached out from all over the world to say that the show speaks to them in a deeply personal way, I am so inspired. I'm thrilled and grateful for the opportunity to continue telling this story for Billie, and for all of us."
In addition to Sarah Shahi (Billie Connelly), TVLine reports that the returning cast of Sex/Life Season 2 includes Mike Vogel (Cooper Connelly), Adam Demos (Brad Simon), and Margaret Odette (Sasha Snow). Filming will reportedly begin in Toronto in the coming months.
The first season set up the next chapter of the story
Throughout the first season, we watched Billie go back and forth over whether to be with Cooper or Brad. By the end of the show, it looked like she was going to stay loyal to her husband. But she was still unfulfilled in life and realized it's just not "enough" for her. Cooper was heartbroken to see her sneaking out to be with Brad and turned to his boss Francesca (Li Jun Li).
"Everybody wants to know what happens after that final moment [and] that's definitely what we'll have to address," Rukeyser told Newsweek when asked about what could happen in a second season. But she also wants to dig deeper into the lives of other characters, such as Cooper and Sasha.
"There's so much more to explore not just about Billie and the choice that she's making, but about all of our characters," Rukeyserv continued. "So much of Season 1 was about Billie and her past and what's made her the way that she is. I think it's really interesting to learn more about Cooper and Sasha and what their origin story is and how did they come to be the people that they are."
"But, ultimately, this is a story about a woman who is going through a version of a midlife crisis—and where is that going to take her and is this the worst decision of her life or the best decision of her life? It's certainly going to be very complicated," she added.
Is there a release date for 'Sex/Life' Season 2?
Netflix has not shared a release date for Sex/Life Season 2. But we'll let you know when there's an update.
Until then, catch the first season now on Netflix.