'Sex/Life': Sarah Shahi and Adam Demos Are Together in Real Life, Here Are All the Steamy Details of Their Relationship
When a couple has great onscreen chemistry, people often want that same chemistry to translate to real life. Unfortunately for fans, all of that chemistry in the show or movie is typically just the actor doing their job. One show in Netflix's July lineup of new projects, Sex/Life, gives viewers no shortage of hot scenes. Luckily, some of that steam translates to real-life as stars Sarah Shahi and Adam Demos are together in real life.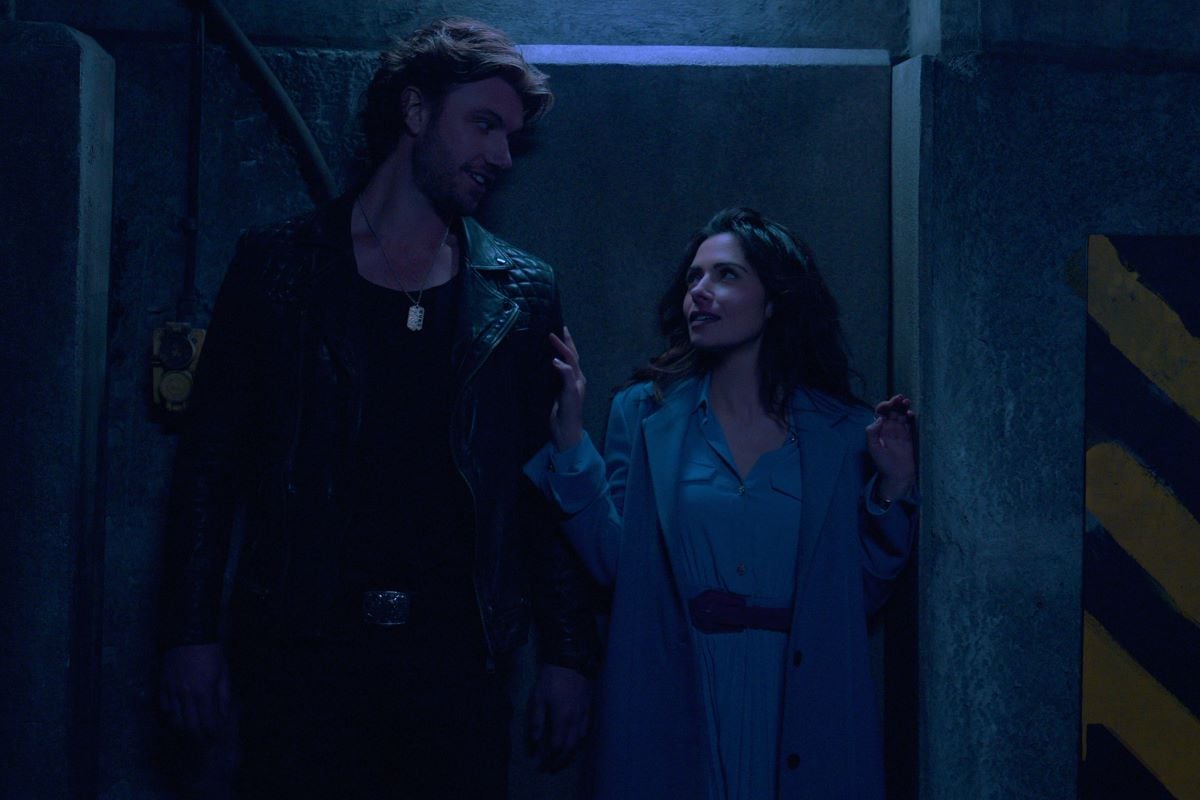 It was 'like' at first sight
Shahi knew she wanted to get to know Demos better from the moment she saw him.
"I said, 'Well, that's a tall drink of water.' When I first met Adam, I was really blown away with him," Shahi told People. "We met in the makeup trailer and we just got on instantly. We had the exact same taste in music. We had the same taste in whiskey and tequilas and I was really blown away by him just as a person and all I knew was that I wanted more."
When they started working together, things just got more intense.
"And then I got an opportunity to act with him, and I will say, sitting across the other side of the camera with him was just a privilege," she said. "You're only as good as your scene partner. He's amazing in the show."
Last month for Demos' birthday, Shahi posted a cute message to Instagram, calling him her "soulmate." Months before that, in January, Demos posted his own message for Shahi's birthday, saying "you're everything."
What is 'Sex/Life' about?
For those who haven't seen Sex/Life, the show centers around Shahi's character, Billie Connelly, who is a stay-at-home wife and mother-of-two living in the suburbs with her husband, Cooper. Everything is going fine in Billie's life until she begins to reminisce on her past and the sex that she had with her ex-boyfriend, Brad, played by Demos.
'Sex/Life' is about female empowerment
Series creator Stacy Rukeyser recently spoke to Forbes about how the show is about so much more than sex.
"I connected very much with the basic idea of a wife and mother who misses her single days and can't help but wonder where that girl went," she told the outlet. "It was exciting for me to create a show that has this nostalgic version of the female sexual experience. I wanted to touch on the story of this woman remembering the best sex she's ever had, which is so fun, but I wanted to do it in a way that was really empowering. This show isn't framed around the kind of sex a man may like and whether or not a woman will agree to it. This is about her experience and she's not objectified.

Stacy Rukeyser
"What this show is trying to say is that it's ok to enjoy and express all sides of yourself," Rukeyser continued. "We can be wives and mothers and also ravenous sex goddesses. It's as if we're supposed to enjoy sex when we're young and then we're supposed to leave that part of ourselves behind. It doesn't make you a bad mom to say you adore your children and also miss that sexual, free part of yourself."
Shahi, who is a mother of three herself, was drawn to the chance to play Billie.
"Billie is dynamic," Shahi told the outlet. "She has this large appetite for life. Playing someone so layered was a once-in-a-lifetime opportunity. The show touches on the deeply felt psychology of being in a marriage, having children, and going through an identity crisis. As a wife and mother, you still want to be sexy, hot, and desired. It's quite liberating to be able to be everything."
RELATED: Netflix Officially Renews 'Shadow and Bone' for Season 2