'Shadow and Bone': Jessie Mei Li Revealed the Worst Part About Portraying Alina Starkov
Shadow and Bone only recently debuted on Netflix, but it has already captured fans' hearts and imaginations. Since it's remained in the Top 10 list on the streaming platform since it debuted, fans are crossing their fingers that it will be renewed soon.
The series is based on Leigh Bardugo's Grishaverse novels. Shadow and Bone follows Alina Starkov (Jessie Mei Li), an orphan who enlists in the Army as a map-maker to be near her best friend, Malyen "Mal" Oretsev (Archie Renaux), who is a soldier.
However, while on a quest with Mal, Alina accidentally unleashes an extraordinary power that could free her country from The Fold, a horrible darkness full of monsters that have wreaked havoc on the Kingdom of Ravka for centuries. Li mostly adored playing Alina. However, there was one part about portraying the character that she absolutely hated.
[Spoiler alert: This article contains MAJOR spoilers from Netflix's Shadow and Bone Season 1. Read at your own risk.]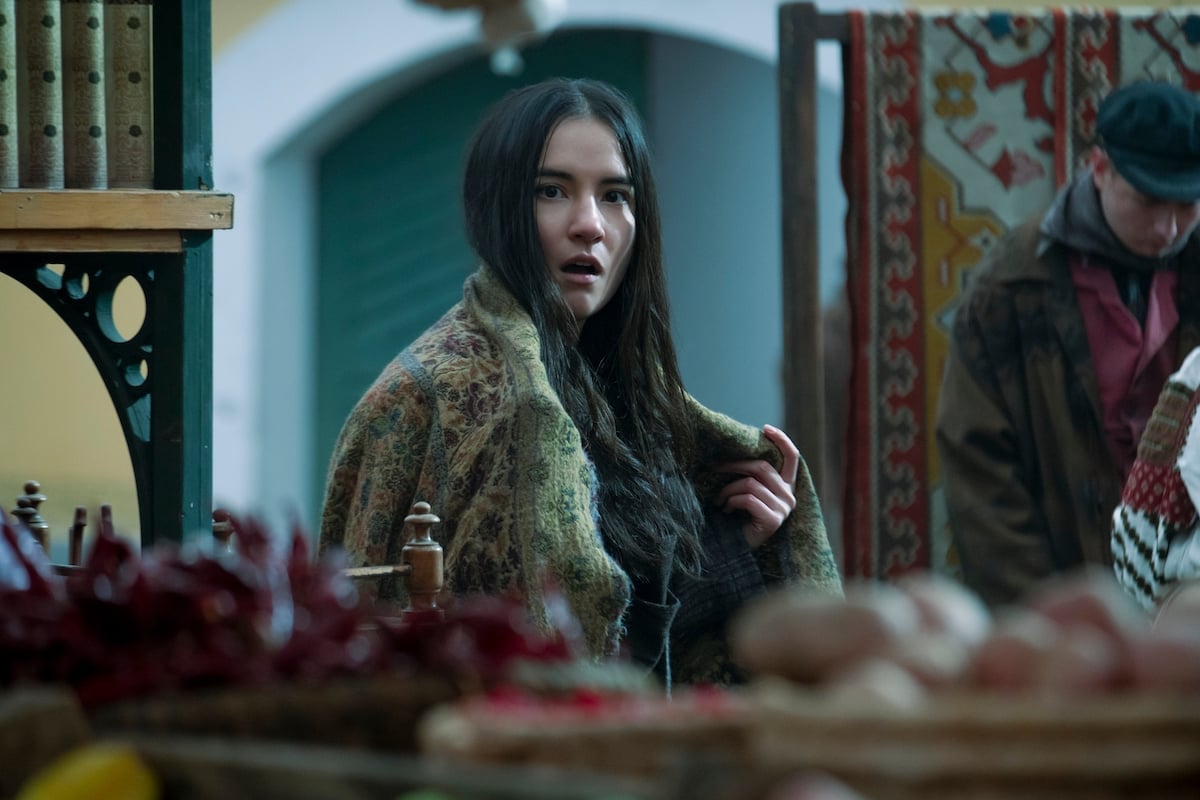 Alina's race in 'Shadow and Bone' was changed once Jessie Mei Li was cast
The 25-year-old English actor has Chinese ancestry. Therefore, when she was cast in the role, Alina's race was also changed. Instead of being full Ravkan as she is in the books, she is now half- Shu Han, a neighboring country influenced by Ancient China and Mongolia.
By allowing the actor's heritage to come into play, Shadow and Bone was able to have some frank and rather bold discussions about race and racism. The series showrunner Eric Heisserer also hired Christina Strain, a half-Korean writer, to work on the show.
Strain pulled microaggressions and acts of racism that she experienced in her own life and brought them into the show. "Shadow and Bone was the 1st show I've been on where I've been able to incorporate SO MANY of my own personal experiences as a biracial Asian across multiple episodes," Strain tweeted.
RELATED: Netflix's 'Shadow and Bone' Has a Connection to 'Harry Potter'
The Alina we see in 'Shadow and Bone' is very different from the books
In addition to changing Alina's race, Shadow and Bone is much more feminist than Bardugo's books were initially. Alina actively chooses not to be tested for her Grisha powers. She also chooses to kiss General Kirigan (Ben Barnes) and join Mal on his adventure across The Fold.
Since she is actively making choices, a lot of the agency is returned to her. "I wanted there to be changes," Bardugo told Elle. "I don't believe that a page-by-page adaptation is necessary or interesting." 
Jessie Mei Li hated this part about playing Alina on 'Shadow and Bone'
As much as Li adored playing Alina there was one thing about the character that she could not stand. In the final episodes of the seasons, The Darkling forces Alina to wear the stag antlers amplifier which he embeds into her collarbone. Li was not at all thrilled by the amplifier prosthetic.
"It was so itchy! I was always accidentally picking it," Li told Digital Spy. "I can't be trusted with a prosthetic. But makeup gave me [it] as a gift… so it's mounted on the wall! It looks so disgusting."