'Shadow and Bone': Who Are the Shu Han?
'Shadow and Bone' is based on Leigh Bardugo's novels, but on the show Alina's race is different. She is now half Shu instead of being full Ravkan. But who are the Shu Hun?
Shadow and Bone has thrilled fans, from its magic to its drama and intrigue. The Netflix series, which is based on Leigh Bardugo's beloved Grishaverse novels, is a massive story about power and greed with a young woman standing at the center.
For fans of Shadow and Bone who have not read Bardugo's novels before tackling the series, there is a lot to learn and a ton to take on. From understanding The Fold and the world that Alina Starkov (Jessie Mei Li) lives in, it can feel a bit overwhelming to unpack the Grishaverse.
In addition to being Grisha, Alina is now half Shu instead of being full Ravkan in Shadow and Bone. But who are the Shun Han people?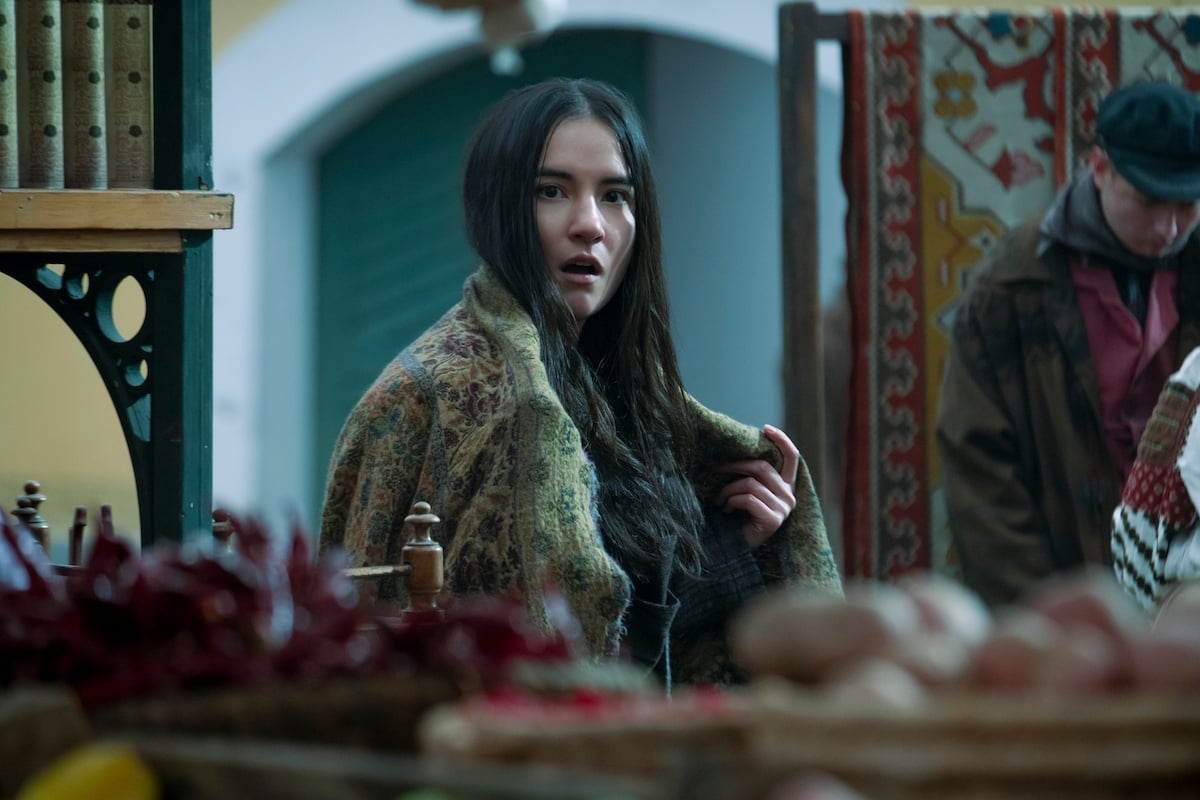 What is Netflix's 'Shadow and Bone' about?
An orphan turned map-maker, Alina finds herself in the spotlight after some unleashed powers she didn't even know she possessed gets her and most of her crew through a terrifying orderal in The Fold.
The Fold is a monster riddled darkness that has split the country in half for centuries. The official Netflix synopsis reads,
With the monstrous threat of the Shadow Fold looming, Alina is torn from everything she knows to train as part of an elite army of magical soldiers known as Grisha. But as she struggles to hone her power, she finds that allies and enemies can be one and the same and that nothing in this lavish world is what it seems. There are dangerous forces at play, including a crew of charismatic criminals, and it will take more than magic to survive.
Alina's race in 'Shadow and Bone' is different from the books
Though Shadow and Bone is based on Bardugo's novels, showrunner Eric Heisserer but his own touches on Alina and the people around her. In the series, Alina's race is different. She is now half Shu instead of being full Ravkan.
As a result, she's discriminated against on the show by her fellow orphans, citizens, and later, Grishas who also look down upon her. But what does that mean?
"In the books, she's an outsider," Li told  Entertainment Weekly. "She doesn't really believe that she's important, and she has this drive to prove herself. And she's quite patriotic. I feel like what happened with translating that to the screen and then adding this layer of her history and background, it gave new meaning to all of these things that were already there."
Who are the Shu Han in 'Shadow and Bone'?
Shadow and Bone is set in the fictional country of Ravka. However, their neighboring country is Shu Han. In the books, Shu Han influenced by Ancient China and Mongolia. Alina is half-Shu and has facial features common with the Shu Han people, which means she is a target for her race.
In the books, the Shu people are described to have golden eyes and black hair. Shu Han and Ravka have been at war for centuries.
Alina's heritage is quite interesting as a Grisha and someone who is Shu. In Bardugo's books, Shu, are known for their inhumane treatment of the Grisha. They created human weapons called charged that capture and experiment on Grisha.
In the pilot episode of Shadow and Bone, Alina speaks about her heritage. "I live in East Ravka, but I've never been welcomed here because I looked like my mother, and she looked like the enemy," she said.
Heisserer hired Christina Strain, a half-Korean writer, to write for the show. "Shadow and Bone was the 1st show I've been on where I've been able to incorporate SO MANY of my own personal experiences as a biracial Asian across multiple episodes," she tweeted.