'Shadow and Bone': What Is the Fold and Why Is It so Terrifying?
Netflix's Shadow and Bone is the latest series to garner a ton of buzz and major views on the streaming service. Many viewers will undoubtedly be reminded of the HBO series Game of Thrones, since this show is also a blend of genres.
The series has a heroine at the center and is a mix of drama and fantasy, with elements of science fiction sprinkled throughout. While several villains reveal themselves in Shadow and Bone, the biggest nemesis in the series is The Fold.
But what is The Fold and why is it so terrifying?
[Spoiler alert: This article contains MAJOR spoilers from Netflix's Shadow and Bone Season 1. Read at your own risk.]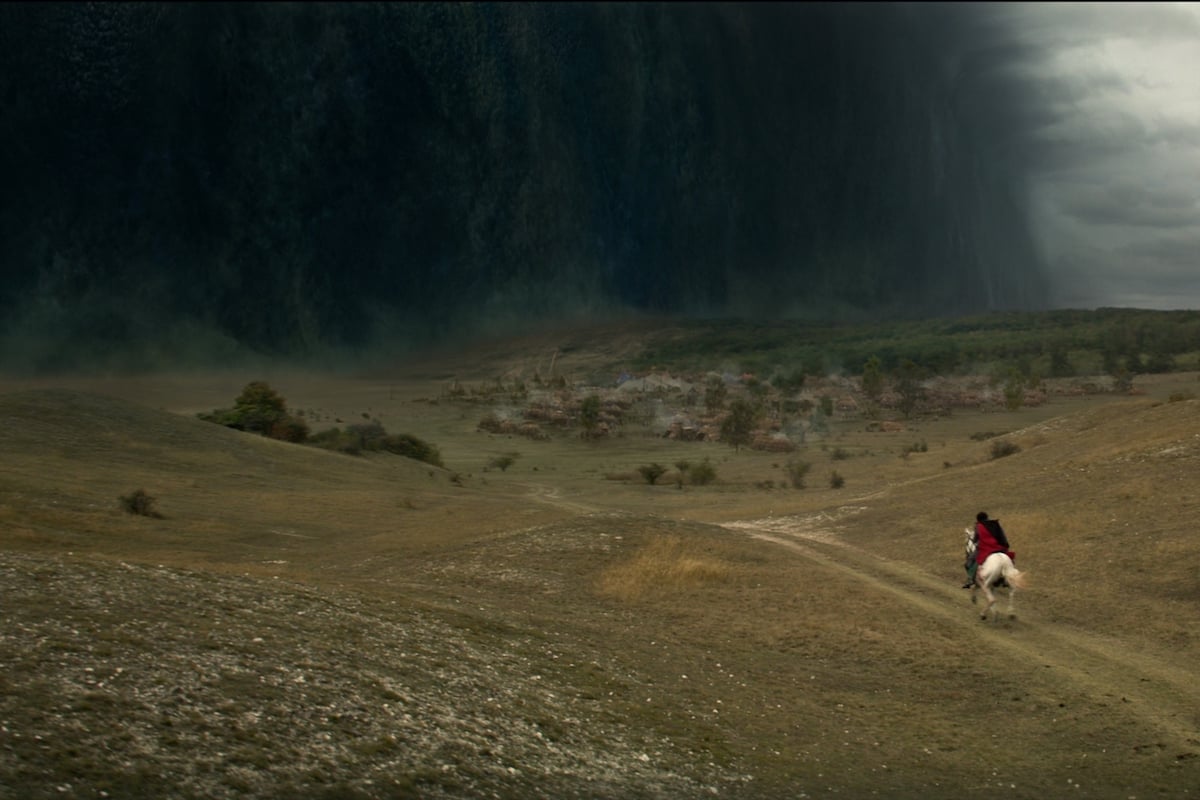 What is Netflix's 'Shadow and Bone' about?
Netflix's Shadow and Bone is based on Leigh Bardugo's book series. The show follows Aina Starkov – an orphan who finds herself thrust into the spotlight after uncovering some untapped magical powers she didn't know she had.
"Shadow and Bone finds us in a war-torn world where lowly soldier and orphan Alina Starkov (Jessie Mei Li) has just unleashed an extraordinary power that could be the key to setting her country free," the official Netflix synopsis reads. It continues,
With the monstrous threat of the Shadow Fold looming, Alina is torn from everything she knows to train as part of an elite army of magical soldiers known as Grisha. But as she struggles to hone her power, she finds that allies and enemies can be one and the same and that nothing in this lavish world is what it seems. There are dangerous forces at play, including a crew of charismatic criminals, and it will take more than magic to survive.
Ben Barnes, Amita Suman, Freddy Carter, Archie Renaux, and Kit Young also star on the show.
'Shadow and Bone' has a 'Game of Thrones' connection
In addition to having some of the same themes and textures of Game of Thrones, Shadow and Bone have a significant Game of Thrones connection. David J. Peterson, who created Dothraki and Valyrian in GoT and the language in Thor: The Dark World, also created the fictional languages in Shadow and Bone.
"He created two languages that you'll essentially be able to learn at some point," Lei told Cosmopolitan U.K.  And these languages were incorporated into even the tiniest details on set, from bottle labels to playing cards."
The languages aren't the only things Shadow and Bone has in common with GoT. While Game of Thrones had the night, Shadow and Bone deals with The Fold.
What is The Fold in 'Shadow and Bone'?
In Shadow and Bone, the world is split in half by terrifying darkness called the Shadow Fold. It separates the Kingdom of Ravka. To make matters worst, The Fold is full of monsters called volcra who feed on human flesh. Therefore crossing The Fold is not ideal.
As is explained in Episode 4 of Shadow and Bone, The Fold was formed by a Shadow Summoner known as the Black Heretic. He was initially just an adviser of the king, but after getting power hungry, he attempted to create his own army using merzost. However, merzost is horrible and forbidden magic, and he inadvertently created The Fold instead, presumably killing himself and millions of others in the process.
Alina might be the last hope of destroying The Fold.