Shaggy Dishes About Working With Ashton Kutcher and Mila Kunis on New Super Bowl Ad (Exclusive)
Shaggy talks about being on set with Ashton Kutcher and Mila Kunis for their new Super Bowl commercial in an interview with Showbiz Cheat Sheet.
Actor Ashton Kutcher croons in the new Cheetos commercial featuring Shaggy's throwback hit "It Wasn't Me." During a chat with Showbiz Cheat Sheet, the dancehall master joked about being ready to sign Kutcher as a new music artist.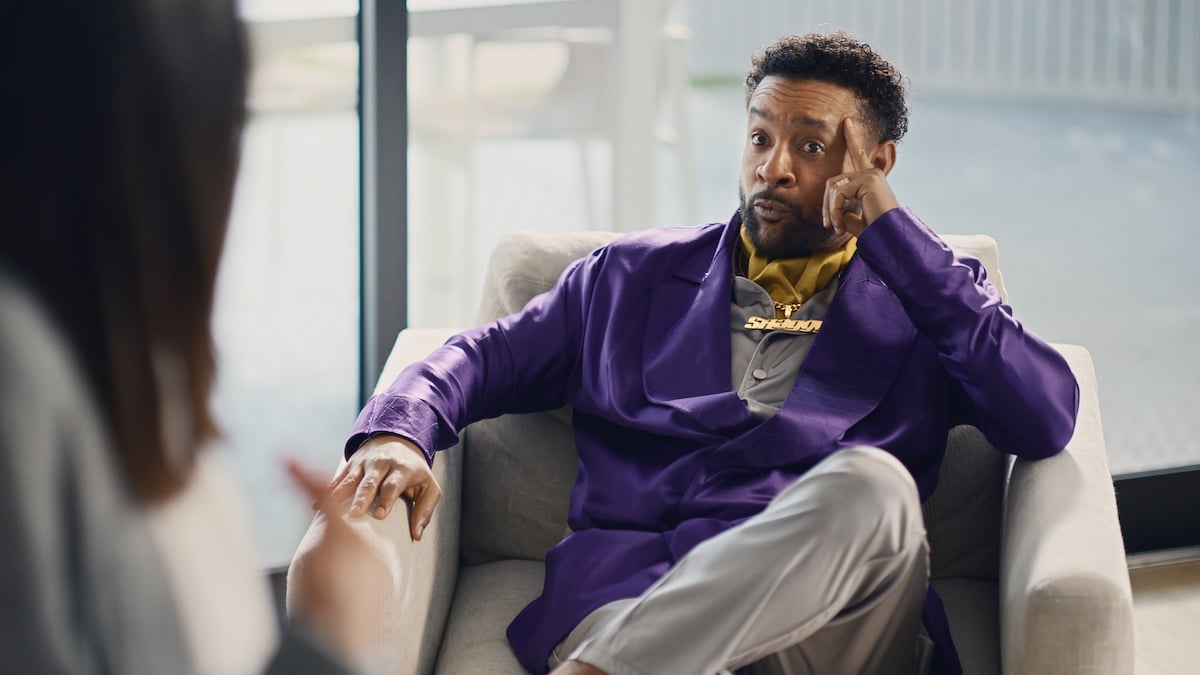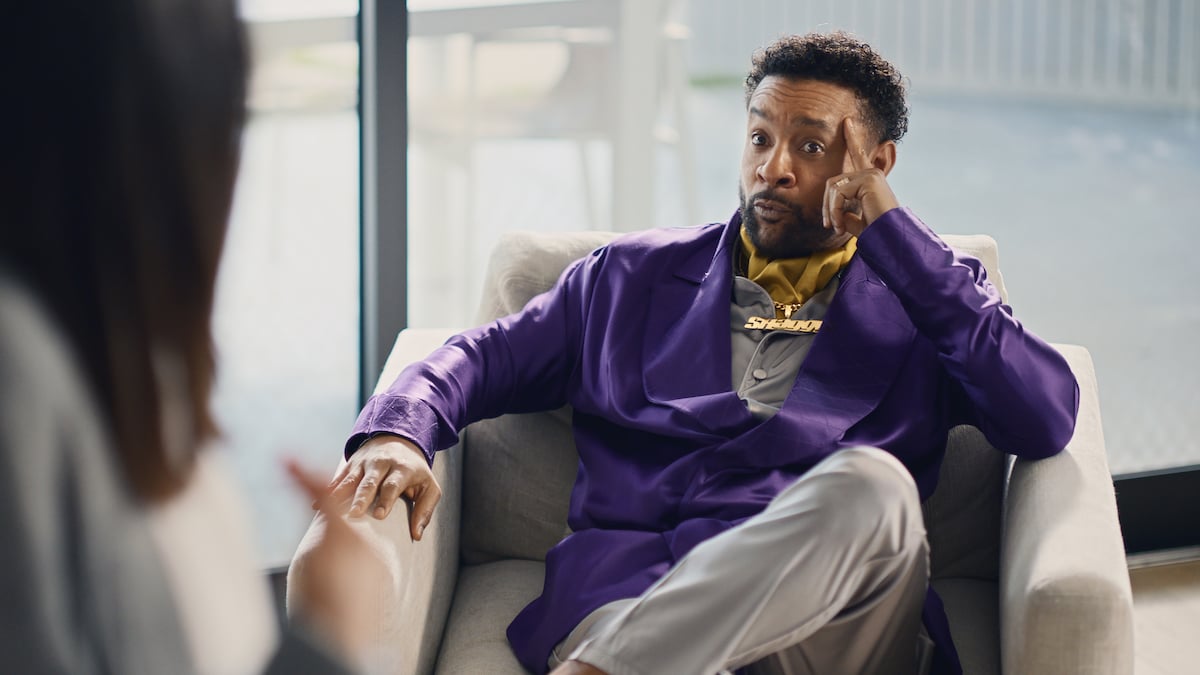 "I'm ready to bust out and get Ashton a deal," he said, laughing. "I gotta get a record deal to Ashton right now!" Kutcher, along with wife Mila Kunis and Shaggy, star in a special Super Bowl ad that features Kutcher busting his wife for eating Cheetos Crunch Pop Mix. But, she claims, "It wasn't me!" And of course, Kutcher believes her.
This leads Shaggy to deliver the ad's punch line: "Well, that's the first time that's ever worked," he says, looking shocked.
"You know you gotta have the Shaggy defense," he laughed.
Shaggy could feel the love from Mila Kunis and Ashton Kutcher
Shaggy said working with Kunis and Kutcher was delightful. He could feel their chemistry as a couple during the shoot.
"It's it was just so much fun on on on set with these guys," Shaggy said. "You could tell that they're like the poster child for, you know, being with your best friend. And that's why That '70s Show did so well and how the chemistry just rolled off."
"And there was so much joking around between both of them," he continued. "They kept snapping at each other and just laughing. And they just brought me into the mix of all of that. I was just like a sponge. I was a student then. It was so good. Their timing was so good and it was kind of cool just being in the mix of all of that. And then when I saw the finished product, I was like, wow, OK. So this is how it's done."
Kutcher was just as thrilled to work with an icon like Shaggy. "Mila and I both remember when 'It Wasn't Me' came out 20 years ago when we were first working together on That '70s Show, so it's really cool to come full circle with Cheetos, work together again and remix this song," Kutcher said in a statement. "We've rarely done projects together since then, but the concept was so fun and relatable. And we couldn't pass up the chance to be in this Super Bowl commercial."
Shaggy reflects on how 'It Wasn't Me' almost never saw the light of day
Shaggy reflected on how he was at a low point in his career when "It Wasn't Me" was recorded. Producers claimed they couldn't find a single on the Hot Shot album. The groundbreaking tune only made it to the masses thanks to an anonymous music lover who uploaded the song to Napster. A disc jockey in Hawaii grabbed the song and played it on the airwaves. The rest is history.
Music can take an entirely different path today. "It's a different time now and it's all about streaming," Shaggy said. "It's all about getting on these playlists and the interaction with your fan base and how they could actually dictate your music."
He says the streaming platform puts the "power back into the hands of the artist." Shaggy recalled how his brand of music was still not in the mainstream at the time which made getting a song like "It Wasn't Me" tough for radio play.
"You know, we're reggae and we're dancehall," he said. "And it's you know, you're talking about a genre that is not was not popular in the mainstream. So there's no record company that was going to look at us as a priority. And so I had to make these really infectious records that would break through barriers because we weren't going to get, it wasn't a level playing field. We weren't going to have the same amount of privileges that all the genres had. And, you know, now was a different situation. The fans can really move things for an artist if an artist engages them."