Shailene Woodley Confirms Engagement to 'Wonderful' Aaron Rodgers; 'Yeah, We've Been Engaged for a While'
During a recent interview, Woodley revealed that she is, indeed, engaged to the Green Bay Packers quarterback — and has been for a while now.
After weeks of fans being in the dark on her and Aaron Rodgers' relationship status, Shailene Woodley has finally confirmed what we all thought. During a recent interview, the Divergent actor revealed that she is, indeed, engaged to the Green Bay Packers quarterback — and has been for a while now.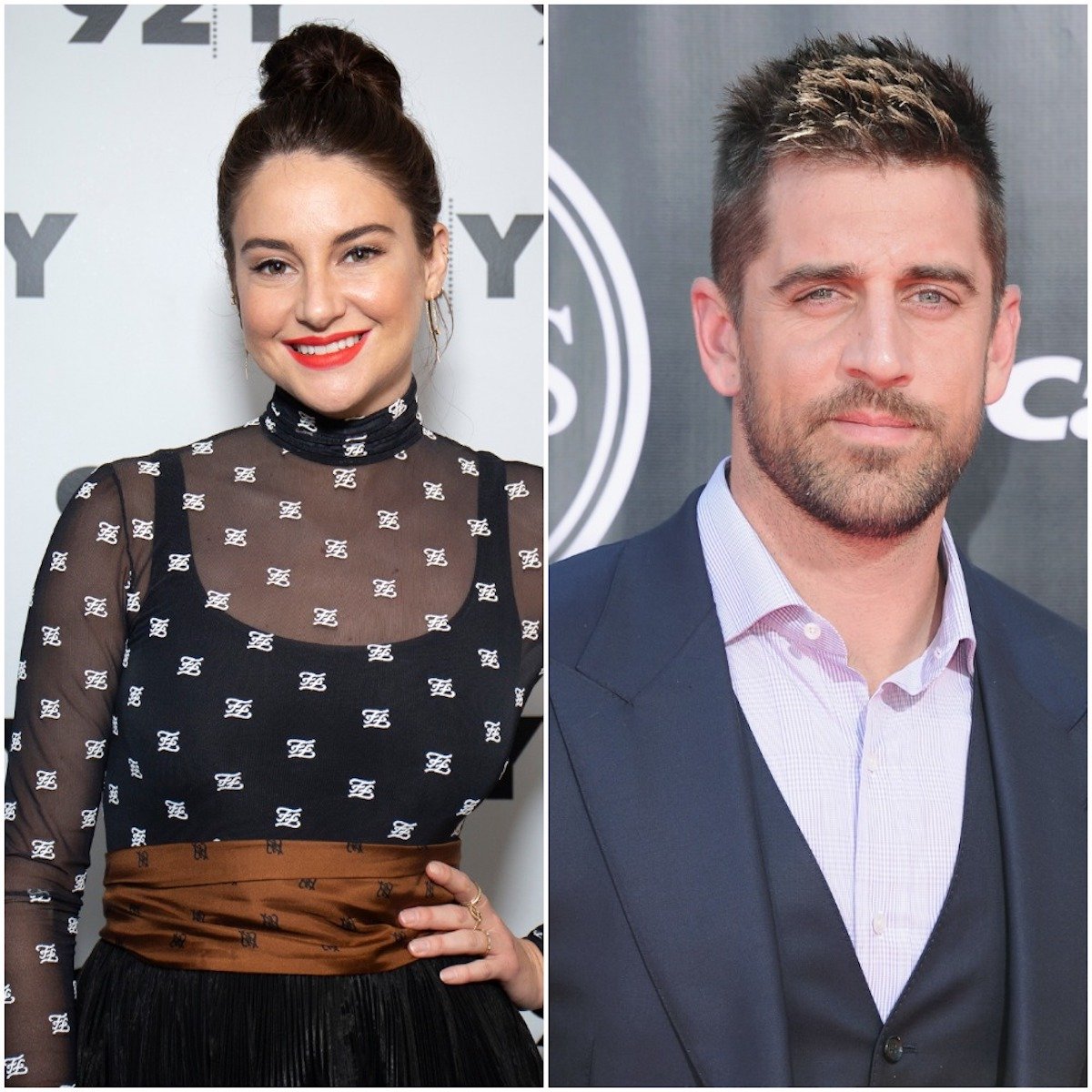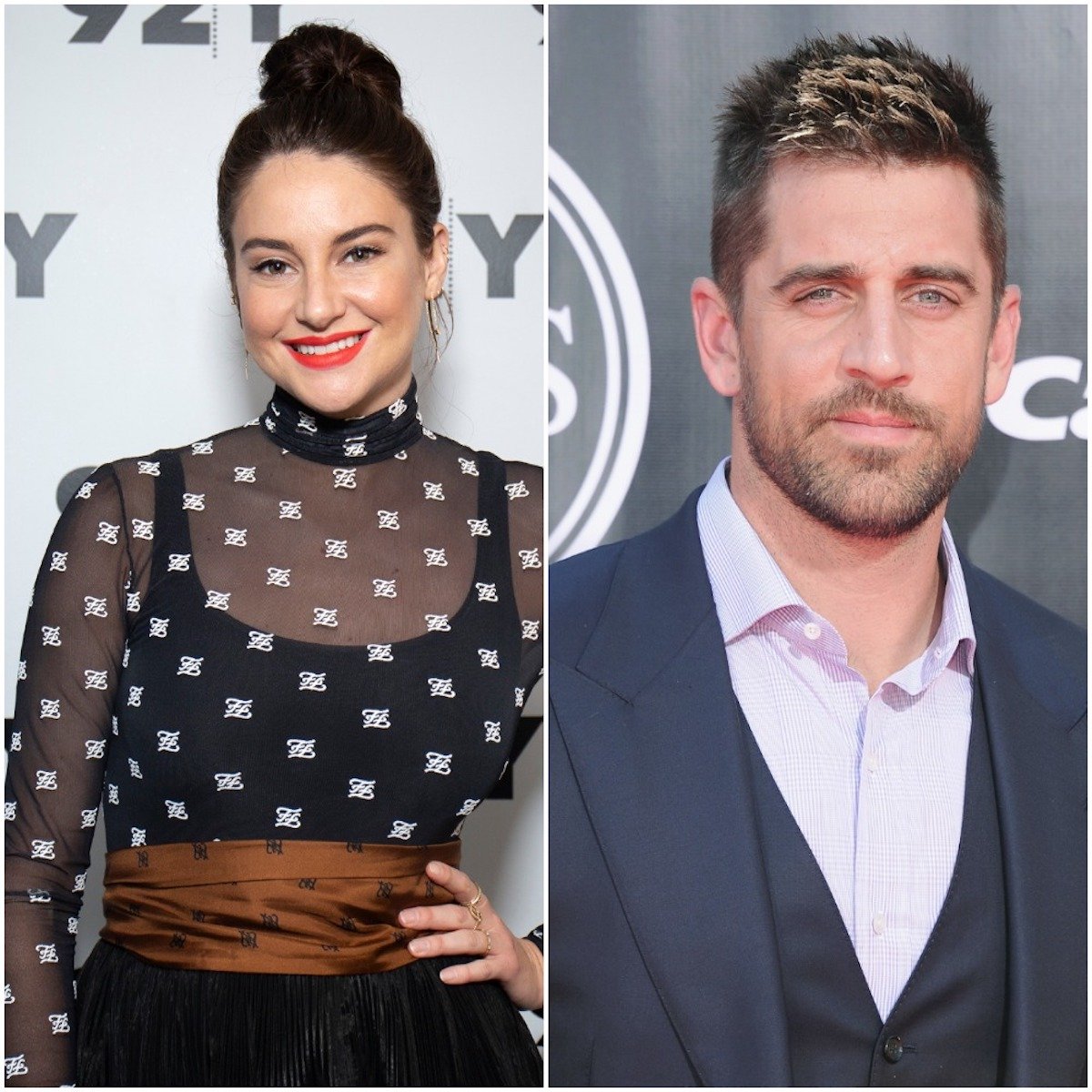 Shailene Woodley admits it's funny hearing people talk about her engagement
It's official: Woodley is really headed down the aisle!
Weeks after her romance with Rodgers became public knowledge — with rumors of an engagement following closely behind — the actor has finally confirmed that she is, in fact, betrothed to the NFL quarterback.
While appearing on a new episode of The Tonight Show Starring Jimmy Fallon, Woodley confessed that she and Rodgers have "been engaged for a while."
"For us, it's not new news, you know?" she told Fallon. "So it's kind of funny. Everybody right now is freaking out over it and we're like, 'Yeah, we've been engaged for a while.'"
The actor went on to share that her dog actually had convinced her to date Rodgers, who she started seeing during the coronavirus (COVID-19) pandemic.
She said, "When I first met him, I think my dog like pulled me aside and was like, 'If you don't date this dude, I will disown you as my mother, because the three feet that I run with you when you throw a ball is nothing compared to the marathon I'm able to run with him.'"
Shailene Woodley never pictured herself marrying an athlete
After Rodgers was pup-approved, he and Woodley began dating and are now engaged to be married, which no one is more surprised by than Woodley herself.
While speaking with Fallon, The Spectacular Now star revealed that even though the Green Bay Packers quarterback is an "incredible human being," she never imagined herself marrying an athlete.
"He's, first of all, just a wonderful, incredible human being, but I never thought I'd be engaged to someone who throws balls for a living," Woodley confessed. "Like, I never thought as a little girl, I was like, 'Yeah, when I grow up I'm gonna marry someone who—who throws balls! Yeah!' But he's really just so good at it."
Woodley admitted she isn't the biggest football aficionado but says that she's still learning about the popular American sport.
"I didn't really grow up with sports, especially American sports. It was never really on my radar," she explained. "When we met, also, I knew he was a football guy, but I didn't know like what kind of a football guy he was. And I'm still constantly learning."
Though he is one of the most well-known players in the NFL, Woodley says that Rodgers' athletic skills are not what she loves the most about him.
"I don't know him as the football guy!" Woodley continued. "I know him as like, the nerd who wants to host 'Jeopardy!' That's the guy I know. He just happens to also be very good at sports."
Shailene Woodley and Aaron Rodgers sparked engagement rumors earlier this month
News of Woodley and Rodgers' engagement comes a few weeks after insiders revealed the two were dating. At the time, a source said the pair were keeping their romance "private and low key" while they focused on their respective careers.
"They continue to talk and see each other when they can," the insider told E! News. "They are both focused on their careers but they also make time for each other."
A few days later, Rodgers sent the media into a frenzy when he revealed that he's engaged during his virtual acceptance speech at the NFL Honors broadcast, where he was named 2020's Most Valuable Player.
"2020 was definitely a crazy year filled with lots of change, growth, some amazing, memorable moments," he said. "One hundred-eighty straight days of having my nose hair scraped, a plan for very little fans or no stands the entire season, I got engaged, and I played some of the best football of my career."
After that, fans immediately speculated that Woodley was the lucky woman Rodgers had popped the question to. Now that she's confirmed that she is, indeed, engaged to the athlete, we couldn't be more excited for the happy couple!