Shailene Woodley on Vulnerability and Meeting Sebastian Stan, Jamie Dornan
Divergent star Shailene Woodley starred across from Sebastian Stan (The Falcon and the Winter Soldier) and Jamie Dornan (Fifty Shades of Grey) in the 2019 romantic drama Endings, Beginnings. The movie follows an LA woman (Woodley) who unlocks the secrets to life after meeting two men (Stan and Dornan) at a party.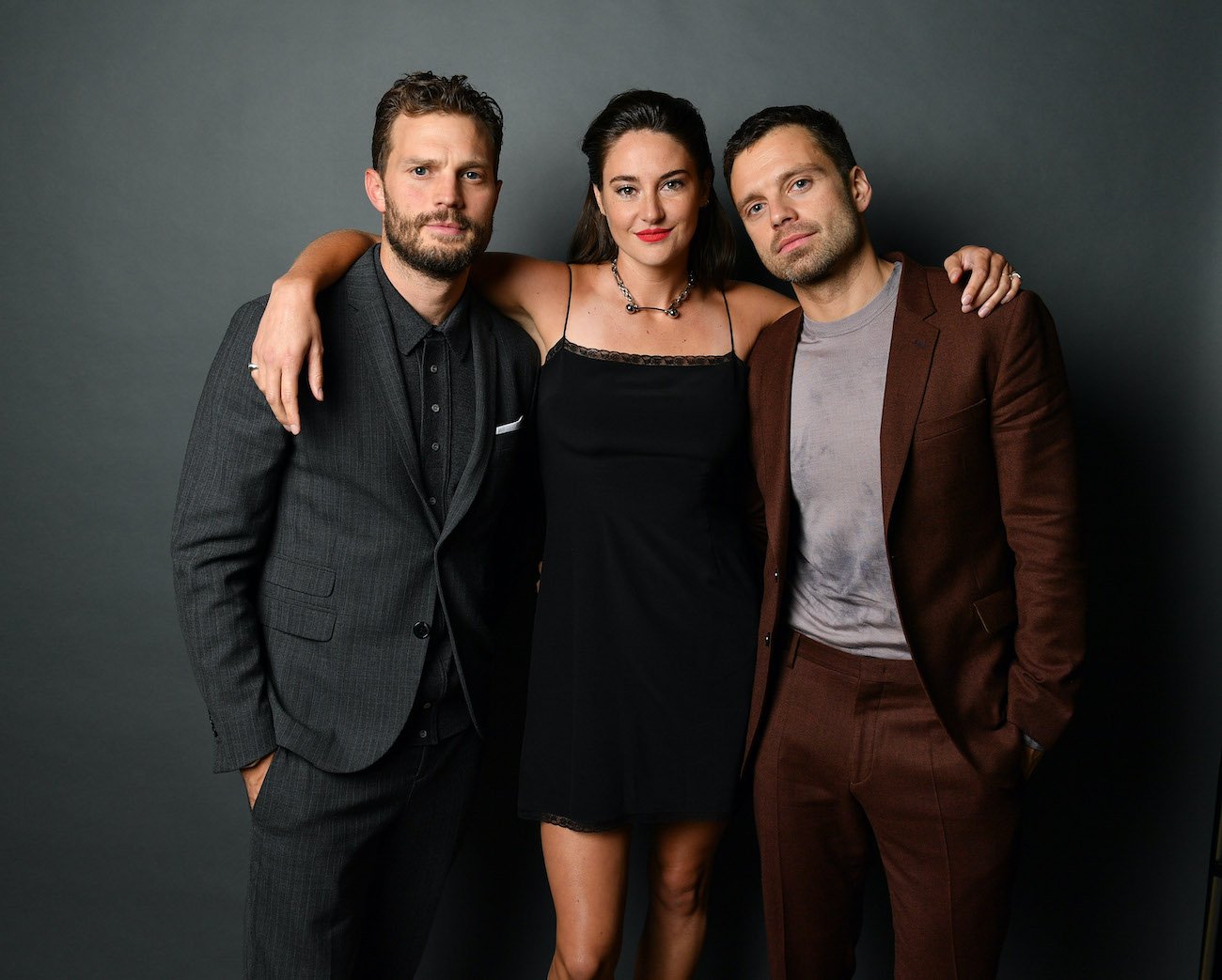 Woodley and Stan spoke with each other for Interview Magazine. The former revealed what she appreciated about Dornan and Stan when they met. She noted that, despite working in a profession that demands emotional awareness, vulnerability is still hard to come by. 
Shailene Woodley on working with Sebastian Stan and Jamie Dornan for 'Endings, Beginnings' 
Woodley told Stan that she was not intimately familiar with his work or with Dornan's when she signed on to play the lead protagonist in Endings, Beginnings. She shared:
"And that I got to work with Sebastian Stan? And Lindsay Sloane? Here's the thing. I've seen half of Fifty Shades of Grey and I've seen I, Tonya, and that was the extent of my knowledge of you and Jamie as actors. So for me, it was exciting to get to work with these two people I was very unfamiliar with. It allowed me to get to know you guys for who you were, versus the idea of who I thought you were going to be as actors."

Woodley | Interview Magazine
RELATED: Shailene Woodley Has to 'Forgive Herself' Thinking Back at her 'Awkward as Hell' First Kiss
Woodley explained that her lack of knowledge allowed her to discover who Dornan and Stan were — unencumbered by any preconceived notions based upon prior performances alone. Woodley went on to discuss why their meeting was such a treat. 
'Divergent' star Woodley talks about vulnerability 
Woodley was one of the later members to sign on to Endings, Beginnings. And, after she joined, the cast met at director Drake Doremus' apartment in LA. And, Woodley and Stan wound up in a staring contest as Doremus asked "personal questions about life, liberty, and the pursuit of happiness," according to The Falcon and the Winter Soldier star. Woodley went on to comment on the night, and how positive the experience was for her — to have a real emotional moment with other performers. She shared:
"I get high off shit like that. I love connection and I love being put in uncomfortable situations. You and Jamie were just as daring in your vulnerability. It's such a rare trait to find in people, even in actors. The whole point of being an actor is being vulnerable, but I can't tell you how many actors' eyes I've looked into and all I see is a performance. I don't see them at all, which is sometimes devastating, because there's nothing real to connect to. So the opportunity to connect that deeply and to just dive straight in, that was like candy for me. It was so yummy."

Woodley | Interview Magazine
Woodley, Stan, Dornan, and Doremus engaged in a human conversation, discussing what it means to exist in this world, and each one was just as vulnerable as the next, according to Woodley.