Shailene Woodley Shares the Secret that Nearly Destroyed Her Career
In less than a decade, Shailene Woodley's career includes awards contenders and blockbuster franchises. Most recently, she's known for her work as Jane Chapman on HBO series Big Little Lies. But before she got the role, Woodley was struggling to take her career to the next level.
Considering the success the actress has had, her fans might not realize what Woodley was dealing with behind the scenes. But now the Emmy-nominated star is letting fans in on the harrowing journey she's undergone over the past few years.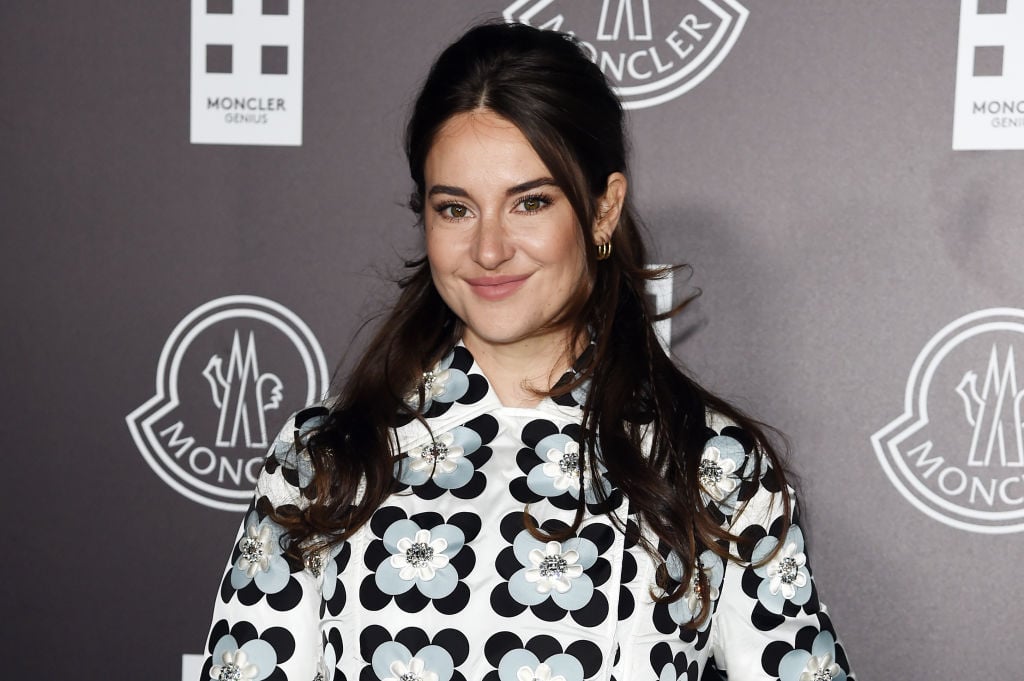 Shailene Woodley's career was in full swing in the early 2010s
Throughout the 2000s, Woodley was a popular child star, mostly focused on TV. She appeared on several hit shows and even had recurring roles on Crossing Jordan and The O.C. Then, in 2008, Woodley landed her breakthrough role in the ABC Family series The Secret Life of the American Teenager. She continued to star on the show until 2013.
Then in 2011, Woodley successfully crossed over into movies as George Clooney's daughter in Alexander Payne's comedy-drama The Descendants. The film was nominated for several Academy Awards — including Best Picture — and landed Woodley a Golden Globe nomination.
But 2014 proved to be the actress's biggest year yet. She starred as Beatrice "Tris" Prior in Divergent, based on Veronica Roth's popular young adult book series. She also led a cultural phenomenon with The Fault in Our Stars, which earned more than $300 million worldwide. Woodley and fellow rising star Ansel Elgort played cancer patients who fall in love.
The actress got very ill, leading her to turn down a lot of acting roles
Ironically, Woodley is still perhaps best known for playing someone facing down a debilitating illness. The actress too has now explained how her own health began to falter in the early 2010s. Ultimately, it stood in the way of her then-burgeoning career, she told The New York Times.
I haven't spoken much about this yet publicly, and I will one day, but I was very, very sick in my early 20s. While I was doing the Divergent movies and working hard, I also was struggling with a deeply personal, very scary physical situation. Because of that, I said no to a lot of opportunities because I needed to get better, and those jobs ended up going to peers of mine who I love.
Woodley wanted to take the work Hollywood was sending her way. But she couldn't even tell for sure if she would be able to work at all. Amid her various advisors telling her to push through the unknown ailment, she wondered if recovery was even possible.
"I was in a place where I had no choice but to just surrender and let go of my career," she said, "and it brought out this negative voice in my mind that kept spinning for years and years afterward."
But now she's moved past her health crisis
Although Woodley's output slowed in the late 2010s, she's back on top and getting her career back on track. Currently, the actress — who has recovered from her illness — stars in Endings, Beginnings, a romantic drama co-starring Jamie Dornan. The film received an early on-demand release, due to the coronavirus pandemic. Still, her health scare will stay with her, she told The New York Times.
A lot of the last few years has been about focusing on mental health for me, and it's a slow process. But because of that work, I feel very grounded and rooted in who I am and very clear about everything in my life, whether it's my career or my relationships or my own internal worth. I feel very grateful to have walked that line of fire, because now I know what I don't want to ever go back to.
Woodley also has a pair of projects in the works. But fans will be happy to hear the actress has fully recovered. Now that she's overcome her medical crisis, Woodley's ready to make up for lost time on screen.