Shakira's 'El Dorado' Concert Film Is Airing on HBO. Check Out The Trailer Here.
Find out when Shakira's film, 'El Dorado' will premiere on HBO, plus check out the trailer.
Shakira's concert film El Dorado has been in theaters since November of 2019, and now the Colombian singer's debut film will be premiering on HBO.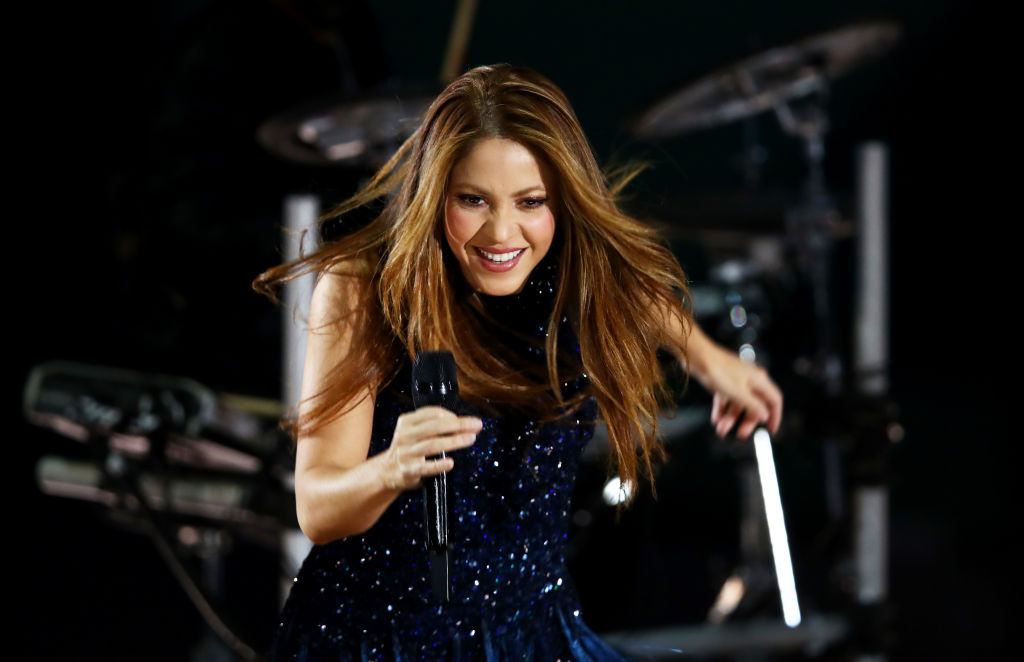 Here's when it will start on HBO, plus watch the trailer!
The devastating medical emergency that almost caused the 'El Dorado' tour to not happen
Shakira released the album El Dorado in May 2017 and had hoped by year's end to launch the tour in support of the album. It would have been her first tour in seven years, but it didn't happen.
Instead, the Colombian singer suffered a horrific vocal-cord hemorrhage injury that required her to be in utter silence – no talking and absolutely no singing. The tour was shelved and to her despair, it looked like her career might be as well. Doctors told her without surgery, she wouldn't sing again.
"I always thought my youth would go away one day, my black hair would go away one day . . . anything," she told Rolling Stone in November 2019. "But I never thought my voice would go away. That was unthinkable. It was so inherent to my nature, to who I am. It's my identity. When I couldn't speak, when I couldn't sing, it was the worst nightmare of my life."
Eventually, when her voice returned without need of surgery, the artist said, "it felt like I was having some kind of religious experience."
'El Dorado' was in theaters for one night
Shakira's film was in theaters for one night only on Nov. 13. The singer was understandably thrilled to be back on stage and it shows in the documentary, which follows Shakira on her 2018 El Dorado World Tour, with more than 50 shows in 22 countries.
"When an artist decides to go on tour, in a way, he or she needs reaffirmation,"  Shakira said in her conversation with Rolling Stone. "We need to confirm that there's people out there loving us, worshipping what you do. . . . [There's] a very narcissistic motivation behind all of that," she joked, but made clear that this tour was different.
"When I came out on tour this time, there was none of that. I just wanted to do it for [the fans], because they were there for me."
And now it's coming to HBO
The film will be shown on HBO just a couple of days before Shakira's other major performance at the halftime show for Super Bowl LIV on Feb. 2 with fellow superstar Jennifer Lopez.
It gives fans a sneak backstage peek at everything the artist pours into her shows and features her performing La Bicicleta, Estoy Aqui, and of course, Hips Don't Lie before her devoted audiences.
"We are thrilled and proud to have Shakira as part of our growing list of A-list artists featured on our network," said Lucinda Martinez, executive vice president, Multicultural & Brand Marketing, WarnerMedia Entertainment. "This concert special will truly resonate with Shakira's global fan base, as it takes behind the scenes of her biggest world tour yet." 
The documentary airs on HBO and streaming platforms in the U.S. and Latin America on Friday, Jan. 31 at 8:00PM ET. 
Enjoy the official trailer from HBO Latino!
Read more: Shakira's Surprisingly Doable Super Bowl 2020 Diet and Workout