'Shameless': 3 Fan-Favorite Characters Are Now Irking Some Fans After Episode 7
In the world of Shameless, Gallavich still rules as a favorite in the fandom, but there are also soft spots for Liam, Carl, Veronica, Kev, Fiona, and Lip. Frank usually ranks at the bottom of the pile, and for the past few seasons, Debbie seems to have taken a hit in popularity.
But after episode 7, "Two at a Biker Bar, One in the Lake," she moved up a couple of notches while other characters are drawing the ire of some fans. Three people in particular are among the most irritating on the series.
With five episodes left to go, will they have time to redeem themselves, or will sadness and disappointment be in the cards for at least one of them?
[Spoiler Alert: This article contains spoilers for Shameless Season 11, Episode 7, "Two at a Biker Bar, One in the Lake]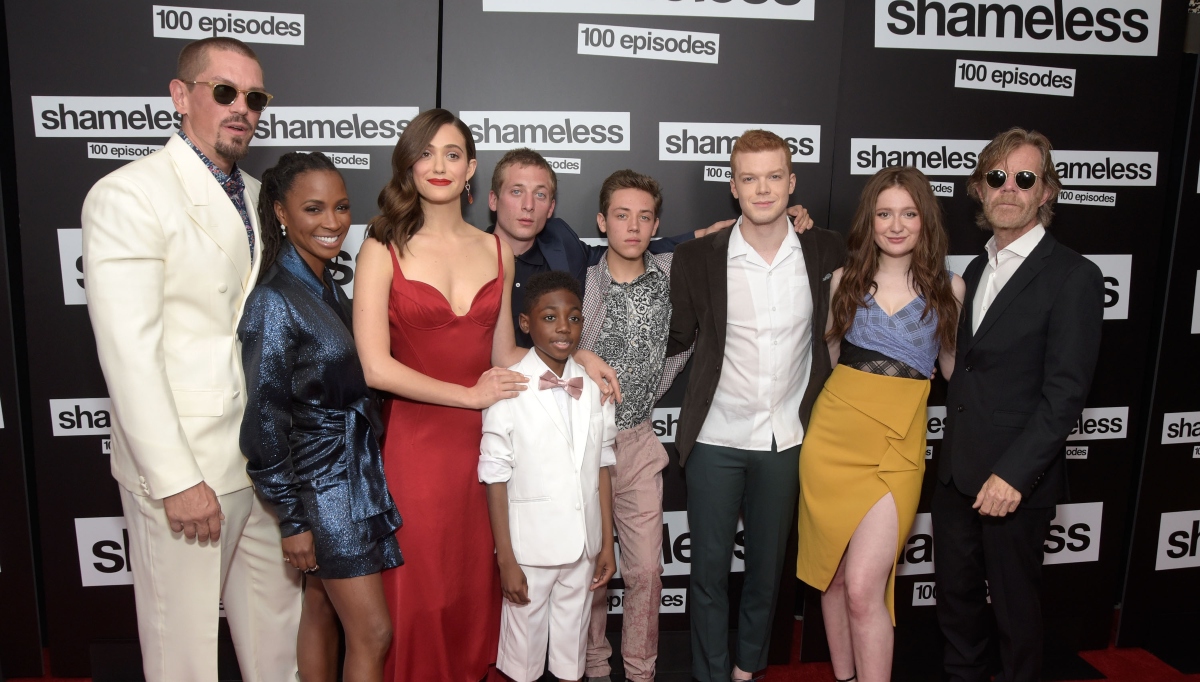 Kevin
Kev, the lovable oaf who doesn't always make the best decisions, really screwed up this time. Though Lip and Brad made an arrangement to stow those stolen bikes in his gym, he knew they were hot goods. But he drove that chopper anyway.
After that encounter with the cop scared him, he took matters into his own hands and decided to get rid of the stolen merchandise.
Why leave two at a biker bar and jump one into the lake? The lake! Some fans believe that issue could have been resolved had he been patient enough to talk to Lip on the phone.
Nevertheless, many are angry that Kev messed up Lip and Brad's opportunity to cash in on the bikes. And further, they noticed he didn't seem to care about what he did, especially considering Brad really needed the funds for his kid's medical bills.
Let's see how things turn out with the police who showed up for Lip.
Lip
Oh, Lip. Lip — once the rising genius star of the Gallagher clan — is making selfish decisions. He's stressed out over money and where to live, but that's manifesting as stubborn and pushy behavior. Aside from him looping Brad into his thievery scheme and fighting Tami's proactiveness toward their housing situation, he's trying to force the family to sell the house.
That whole sledgehammer tantrum is uncalled for, and some fans are over Lip's behavior toward the rest of his family. Even though Tami is annoying in her own way, they want Lip to mature and handle business responsibly — without falling into Frank's patterns.
Sandy Milkovich
Sandy grew a fan base mostly due to her treatment of Franny and because she seemed fairly level-headed up until this point. At times, she's been the voice of reason, but now that everyone knows about her husband and abandoned son, people — including Debbie — are looking at her differently.
Sandy's nasty treatment of her young son turned some viewers off, and those feelings were cemented when she emotionally bullied Debbie about her abandonment issues with Monica. It was sad to see Debbie break down.
In this final season, Frank, Liam, and Debbie are receiving more empathy from longtime fans who watched this family's story unfold for the past decade. In the coming weeks, it's almost guaranteed that tears will be shed. But which characters will still be pissing viewers off, and which will garner more compassion?
Stay tuned for the final five episodes of Shameless in the coming weeks on Showtime.