'Shameless': Are Ian and Mickey Gay in Real Life? A Look at Their Off-Screen Relationships
Ian and Mickey are one of the fan-favorite couples on 'Shameless.' Are the two together in real life?
Showtime's critically acclaimed series, Shameless, is in it's 11th and final season. The most anticipated couple to be reuniting on-screen again this season is Ian Gallagher (Cameron Monaghan) and Mickey Milkovich (Noel Fisher). The couple who fans call, "#Gallavich," reunited in prison in season 9, and then tied the knot in the season 10 finale. However, many fans are shocked to find that the couple is not together off-screen. Let's take a look at the couple's relationship status in real life.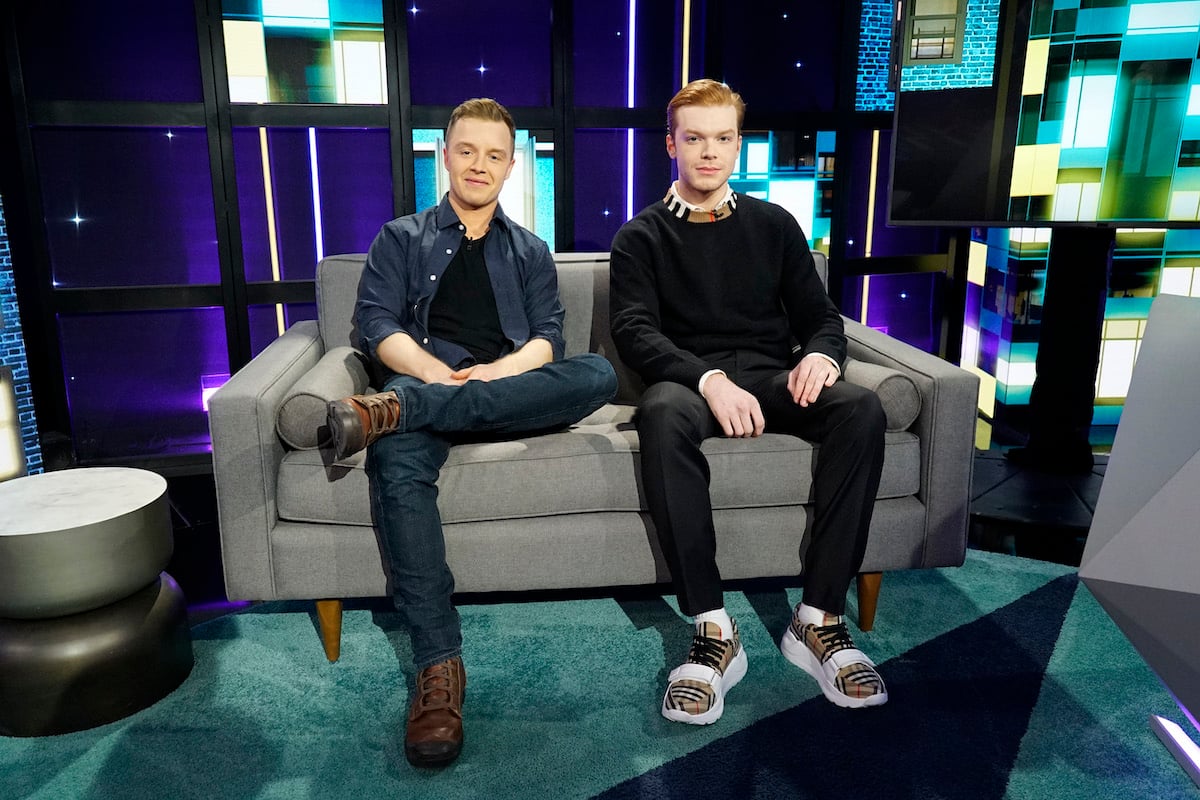 Fans have wondered: Is Cameron Monaghan gay? 
Ian Gallagher actor Cameron Monaghan has never dated his on-screen love interest Noel Fisher and is not gay in real life. Monaghan is currently in a relationship with model Lauren Searle, who he reportedly started dating in 2020. 
He previously dated actor and model Peyton R. List. The duo met on the set of Anthem of a Teenage Prophet, which they co-starred in. They went public with their relationship in September of 2017, with a sweet photo of the pair in Disneyland. Their break-up was reported exclusively with E! News in January of 2019. 
Before List, Monaghan dated Shameless co-star, Ruby Modine, from 2016 to 2017. Modine played Lip Gallagher's (Jeremy Allen White) love interest, Sierra. 
Fisher is happily married to longtime partner
In 2017, Fisher put a ring on it. Fans will be disappointed to hear that it was not on Cameron Monaghan's hand, unfortunately. Fisher married actor Layla Alizada on July 15, 2017. 
The pair met back in 2005 when they were both in the make-up trailer in the TV series Godiva. They didn't connect officially until the wrap party of the show. 
The duo married in an intimate, magical wedding with just 60 of their close friends and family members. 
Fisher and Alizada told People, "We always wanted a wedding that was small and intimate. It was a magical day and even more special, having so much of it put together with the help of our loved ones."
Fisher and Alizada celebrated their second anniversary this summer. Fisher posted a sun-kissed photo of the two in front of a beautiful ocean, with the caption, "Put a ring on this beautiful lady two years ago today! #HappyAnniversary my love!"
Monaghan and Fisher only agreed to come back to the show for #Gallavich
When Monaghan left Shameless in 2018 after over eight seasons of acting, he felt good about the "logical conclusion" the writers took his character in. However, he told producers the only way he would return to the show would be to explore the relationship between Ian and Mickey further. 
"That was something that felt worth going back to," he told Entertainment Weekly. "There's still a lot of story to tell. We've never really had these characters just together in a somewhat stable environment for very long, so that's been fun to explore."
Shameless ran from 2011 to April 11, 2021.