'Shameless': Emma Kenney and Ethan Cutkosky Tease What to Expect in the Series Finale
The moment that Shameless fans have been reluctantly waiting for is almost here. On April 11, the series finale will air on Showtime, wrapping up 11 seasons of wholesome, dysfunctional Gallagher fun. It will be missed.
Fans have their wishes and predictions for what will happen in the last episodes of the beloved show, but nothing is guaranteed — not even a cameo from Emmy Rossum's Fiona.
Actors Ethan Cutkosky (Carl) and Emma Kenney (Debbie) spoke a little bit about what will go down in the end.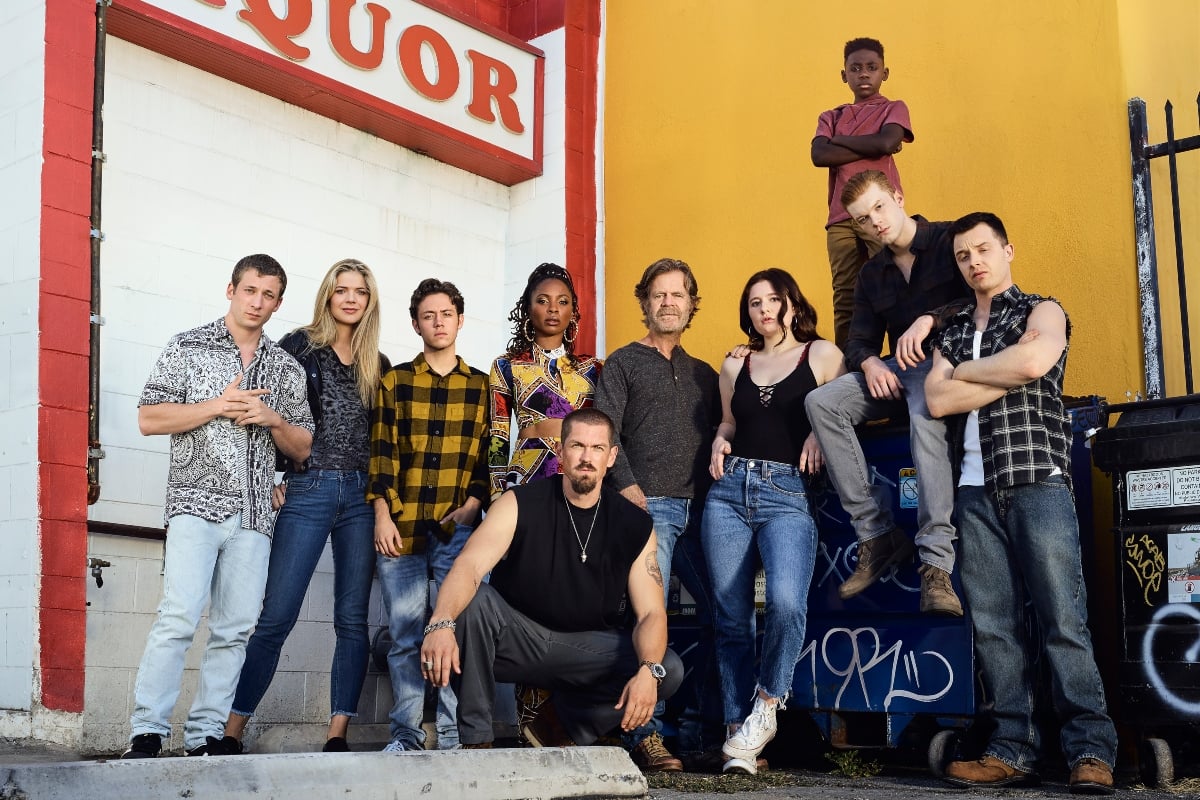 All the loose ends in 'Shameless' may not be tied up
Take a moment to consider which details and plot points were never really resolved in Shameless thus far. One of the biggest is the ownership of the Gallagher home.
Carl dug up his drug money and gave it to Fiona to pay off the house, but since he was only a kid, the deed would've been in her name. Can Lip really sell it without her there? Where is Fiona, by the way?
There are other questions. What will become of Frank? Will the show revisit Kevin's family ties to Kentucky? As far as loose ends, Emma Kenney said that not everything will be wrapped up.
She told Entertainment Weekly, "There's no such thing as a fairy-tale happy ending, and the show doesn't wrap up every single story line, it kind of leaves open-ended and imagining what you think they're going to go off and do next."
Both she and Cutkosky promise the finale will show the Gallaghers chart their own destinies, but the typical jokes and close bonds will still be there.
"I wouldn't say expect 'Oh, this is it!' But more so, this is the Gallaghers and we have our banter until the end and we're still a family," said Cutkosky.
Cutkosky and Kenney also reflected on their characters' storylines
Like the rest of the Gallaghers, Carl and Debbie have had their share of wild — and sometimes disturbing — plots, with each of them worthy of publishing their own chronicles.
Debbie kidnapped a child, tricked Derek into impregnating her, mistreated Neil, and ran multiple scams to steal clothes and money. And she never understands why people get angry with her for her misdeeds.
But for Kenney, she recalled one particular tidbit in the show that made her feel "anxious." It was back in season 3 when Debbie went to the city pool — against Frank's better judgment — and a group of girls put ketchup in her chair. They teased her about being on her period.
Kenney joked that the writers were out of line for doing that to her at such a young age but said she was glad she could show that relatable moment on screen. "So I remember being super-anxious leading up to it, just because I was embarrassed and it was a very personal, touchy thing," she said.
In contrast, Cutkosky added that he thinks everything that happened with Carl's childhood was out there. The exception? This current season that paints Carl as a protective cop with a conscience. He's really matured.
Watch the final two episodes of Shameless on Showtime, Sundays at 9 p.m. EST.