'Shameless': Emma Kenney Said She Previously Got 'Anxious' Filming Scenes With Emmy Rossum
Shameless stars Emma Kenney and Emmy Rossum previously worked alongside each other for eight years before the latter left the show after nine seasons. Following the show's conclusion, Kenney appeared on the podcast Call Her Daddy, reflecting on her 10 years of growing up on the dramedy. During the conversation, the 22-year-old admitted she previously got "anxious" when filming a scene with the eldest Gallagher.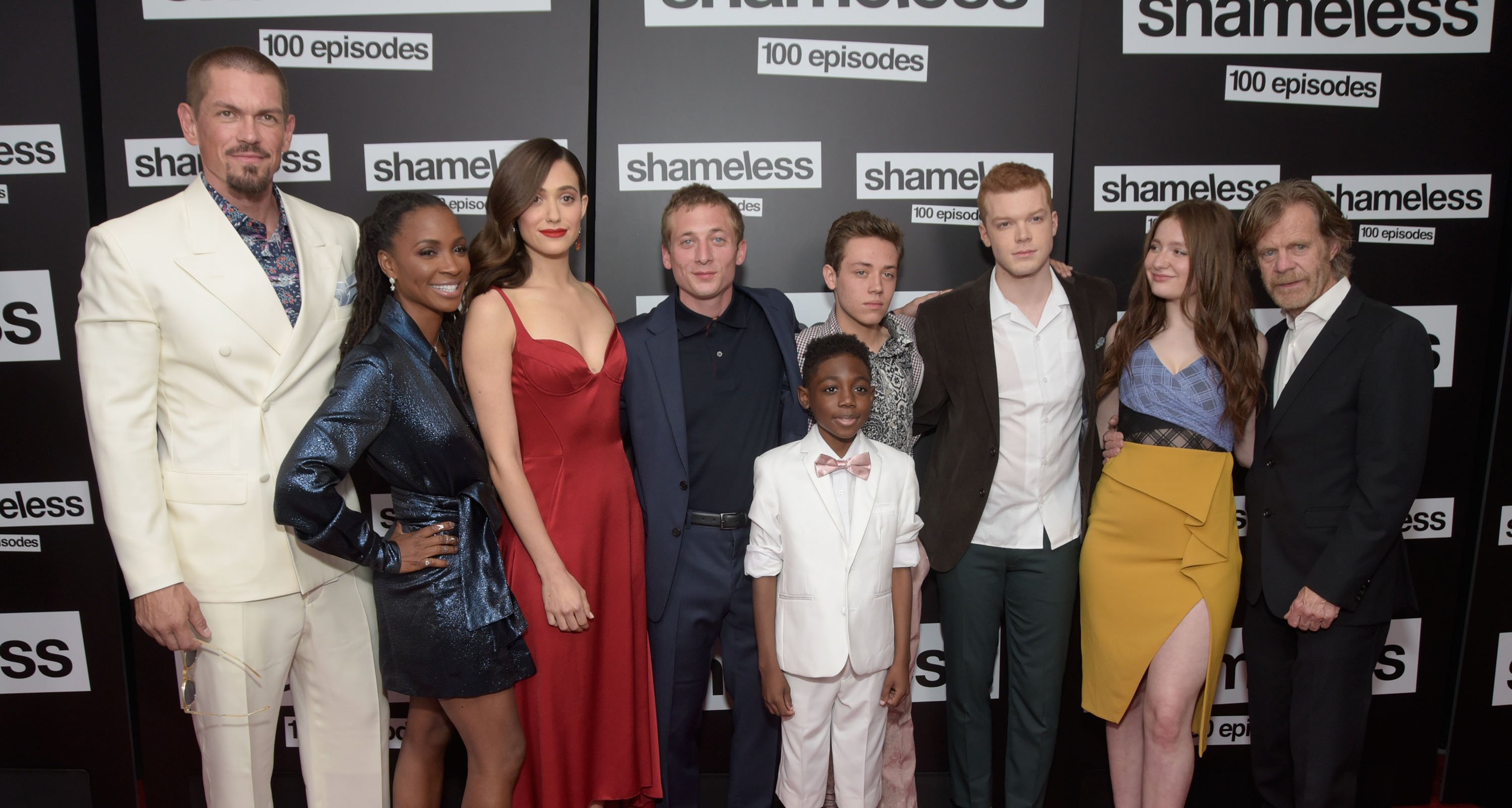 Emma Kenney and Emmy Rossum were siblings in 'Shameless'
In the US adaptation of the dramedy, Emma Kenney stars as the mature yet egotistical third-youngest Gallagher sibling, Debbie.
Previously, Emmy Rossum portrayed the oldest, 16-year-old Fiona, who stepped in as a parental figure to her brothers and sisters. Products of a drug-addicted father and estranged mother, the siblings, relied on themselves to survive.
Wanting a child of her own, Debbie became a teen parent while Fiona phased out as the siblings got old enough to provide for themselves. Due to a real estate venture, the eldest Gallagher received a payout and left $50,000 for Debbie to take care of the family as she relocated for a fresh start.
Two seasons later, the show came to an end with Debbie possibly leaving town with an ex-con.
Kenney said she previously got 'anxious' filming scenes with Rossum
In Oct. 2021, Kenney appeared on the podcast Call Her Daddy, where she reflected on her Shameless past as she spent 10 years portraying the Gallagher character.
In one story, she talked about working with Rossum, noting the environment on set changed for the better after her departure. According to Kenney, getting used to filming without the eldest sibling initially felt "weird," but she thought the set became more "positive."
The actor claimed she went to set "anxious" on certain days when having to film with her because "if [Rossum] had a bad day, she made it a bad day for everybody." Additionally, Kenney stated the actor either attempted to "be a good influence" for her or would "blatantly" give her poor guidance.
While the Shameless star didn't elaborate, she noted Rossum might have fought with her "own inner problems" and took "it out on other people." The 22-year-old said they hadn't spoken in a while but still has a "lot of love for her."
Rossum left the show after nine seasons
After portraying Fiona from the series's inception, Rossum had a highly publicized legal battle where she lobbied for equal pay.
Due to her spending more hours on set than the higher-paid William H. Macy, who portrays patriarch Frank Gallagher, the actor felt she deserved more money than she brought in. Two years later, Rossum won the case and returned for one more season before announcing her departure from the Showtime series after eight years on the show.
Shortly after season 10 concluded, the network announced the dramedy would return for its last season, following in the footsteps of the original UK series. Showrunner John Wells promised he would "certainly ask" the former leading character to reprise her role a final time.
However, he noted she began working on new Peacock docuseries, Angelyne, of which she stars in and produces. Additionally, the COVID-19 pandemic threw a wrench in their plans. The eldest Gallagher ended up not making the last appearance before the show's conclusion.