'Shameless' Star Emmy Rossum Slams Using Scarves Over Protective Masks: 'Stop Trying to Do Hot Girl S**t'
Shameless star and Angelyne lead Emmy Rossum has spent her time in quarantine encouraging her followers to stay home and follow the proper procedures. Therefore, she became annoyed when she ran into people wearing "designer scarves" instead of the approved face masks meant to stop the spread of COVID-19 and blasted them on social media.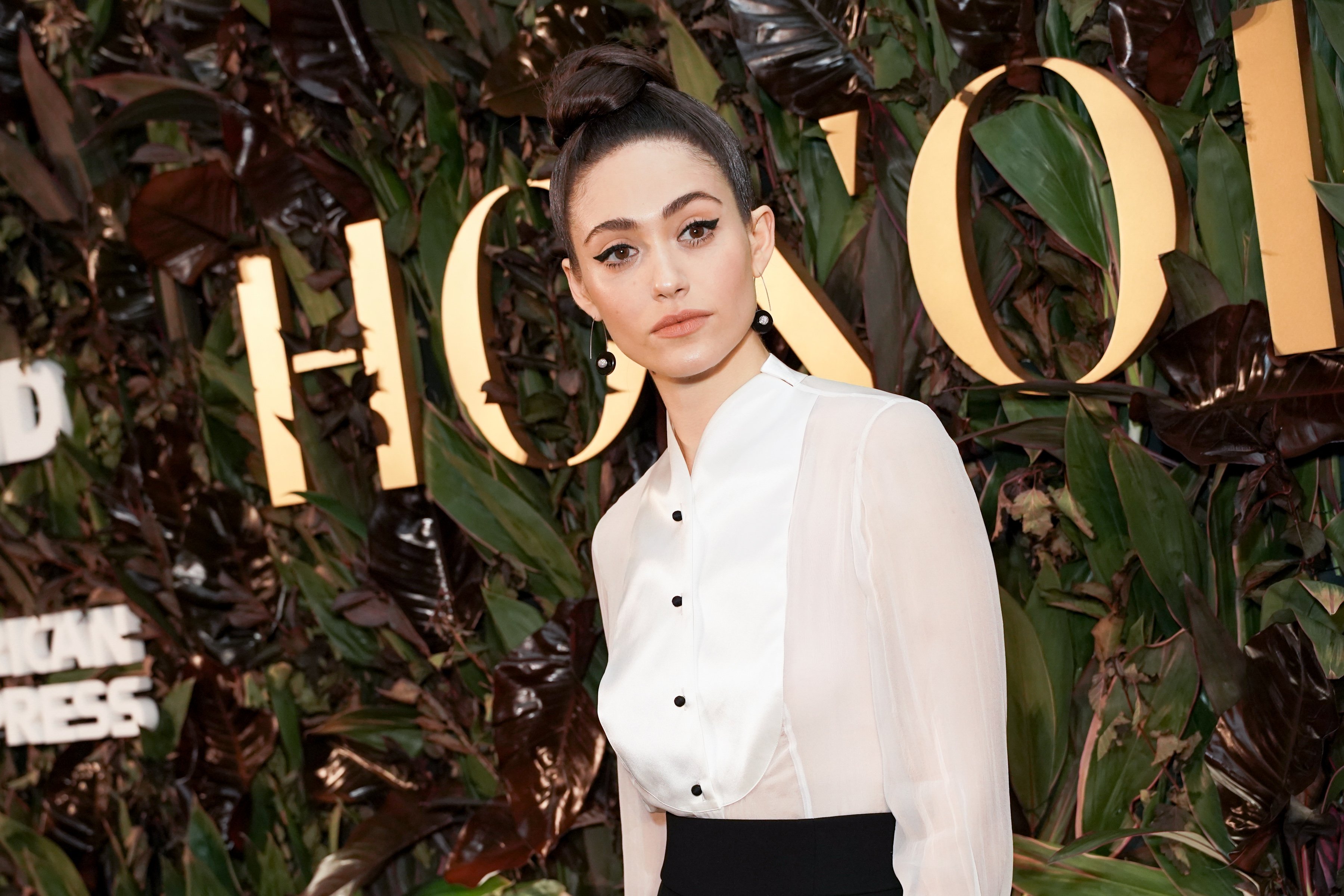 Emmy Rossum previously starred in 'Shameless'
Actress Emmy Rossum led Showtime dramedy Shameless as a central character, acting matriarch Fiona Gallagher. Due to a mother who abandoned their family and a dysfunctional drug-addicted father, Fiona dropped out of high school at the age of 16 to raise her five siblings.
Although a hard worker, she had her faults, dabbling in drugs and alcohol and unhealthy relationships. As her siblings grew up, Fiona began struggling with her role as the caretaker and moving on with her own life.
She ended up trying her hand as a landlord, restaurant owner, and real estate ventures but didn't find success. However, Fiona caught a break when an investor paid her $100,000 as a buyout from an investment.
During the season 9 finale, she left half of the money behind for her family before starting a new life elsewhere. The oldest Gallagher hasn't returned to the series as of yet, even missing Ian's wedding.
Rossum currently producing and starring in 'Angelyne'
Following her last time on the Shameless in Nov. 2018, the actress revealed she directed Ozark's Emmy-Award winning Julia Garner in episode 6 of Amazon drama, Modern Love.
In April 2019, Rossum announced her new production company, Composition 8, before posting a photo showing her dramatic change for her role in the limited series, Angelyne.
Based on an investigative feature on mysterious billboard model and self-made pop culture icon Renee "Angelyne" Goldberg, the docu-series will premiere on NBC's streaming service, Peacock.
The actress's production company and her husband, Mr. Robot creator Sam Esmail will serve as executive producers. Initially set to debut in April 2020, the COVID-19 pandemic delayed the release.
Rossum slams people for using scarves instead of protective masks
During quarantine, Rossum shared several pictures relating to the Peacock original, including one with the subject of her series. She also used her social media platform to speak about the importance of staying home during the pandemic and voting.
Most recently, the actress shared her opinions of people opting to wear name-brand scarves instead of protective face masks when out in public.
The Angelyne producer tweeted, "Stop trying to do hot girl s**t with designer scarves draped around your chin, briefly tucking your mouth behind your silk to get in an elevator. That's not a face cover. Wear a f*****g mask. There's plenty of time for hot girl s**t later."
Someone responded to the actress with a now-deleted tweet, and she replied, "If you think I got on that elevator, you're wrong." Several followers commended Rossum for calling them out and not getting on the elevator, with one user noting, "there's nothing hot about killing your friends and neighbors." Shameless airs Sundays at 9/8 Central on Showtime.