'Shameless': Emmy Rossum Was 'Punked' When Jimmy-Steve Returned in Season 5; 'It Blew My Mind'
Emmy Rossum isn't in Shameless Season 11. However, that doesn't stop fans from reminiscing about Fiona Gallagher's relationship with Jimmy-Steve (Justin Chatwin) earlier in the series. It turns out that the writers did not tell Rossum that Chatwin was returning in season 5. She was as surprised viewers were when Fiona's ex walked back into her life.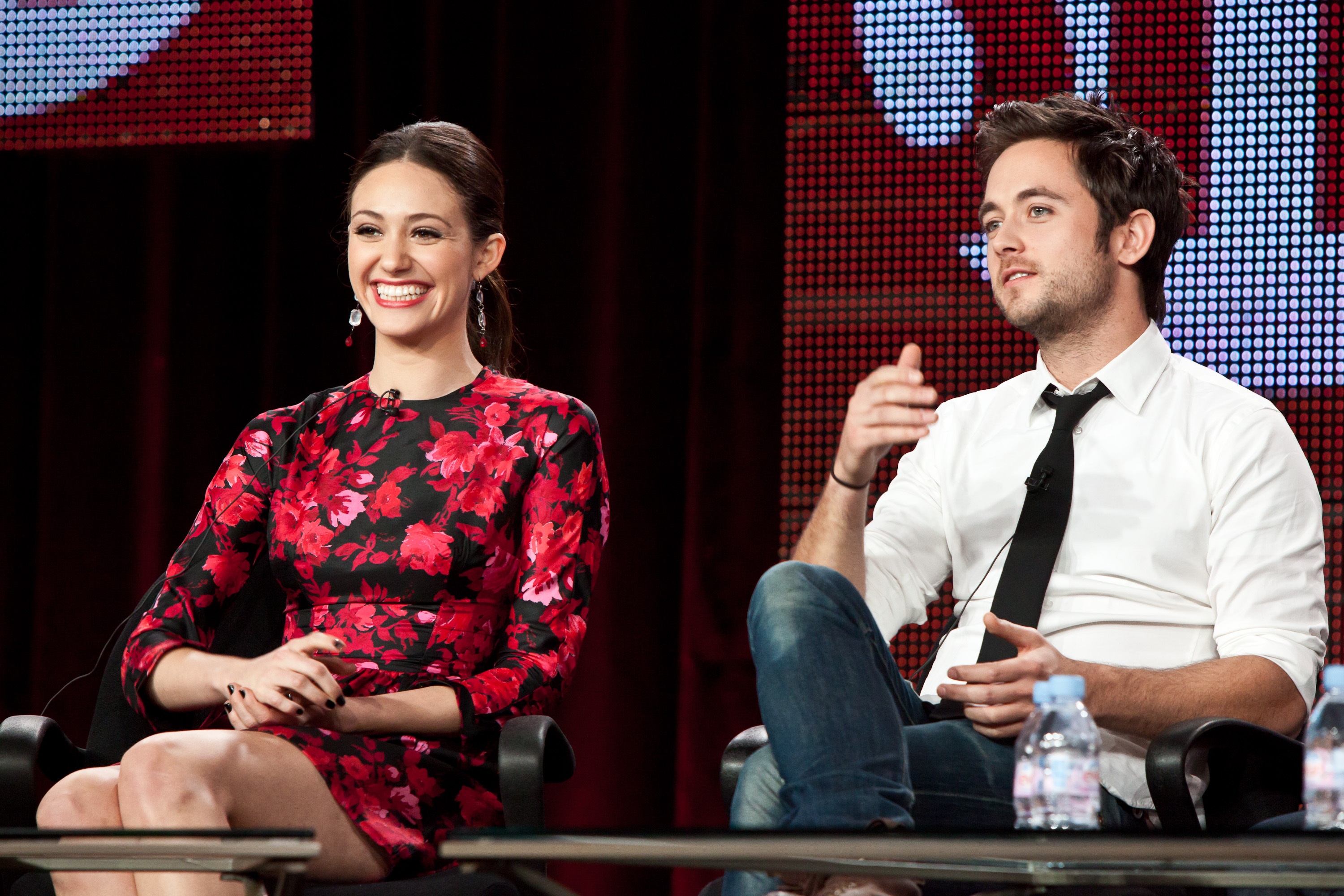 'Shameless': What happened to Jimmy-Steve?
At the end of Shameless Season 3, many fans believed that Jimmy-Steve was dead. Jimmy's wife, Estefania (Stephanie Vanessa Fantauzzi), was deported for failing to impress the Immigration department. So, her father, Nando (Pêpê Rapazote), captured him and took him out on his boat. Many viewers believed that Nando killed Jimmy, and he's absent for the entire fourth season of the series. 
However, a portion of fans thought that Jimmy was not dead since they did not see Nando shoot him.
Jimmy finally returned for the season 4 finale but didn't see the Gallaghers. After the closing credits, he pulled up in front of the Gallagher household with an unknown woman. However, he wasn't ready to go inside yet.
In season 5, Jimmy returned and visited Fiona at Patsy's Pies. He appeared in a few episodes where the two caught up and fell into their old ways of sleeping together. However, in the end, they wished each other a good life.
Emmy Rossum asked the 'Shameless' writers to bring Jimmy-Steve back
While Shameless was airing, Rossum often live-tweeted with fans. She found that many people did not believe that Jimmy-Steve was dead.
"I feel like people are split into two really defined camps," Rossum told Collider. "People who are really ready for that to be over, and people that felt it was unresolved. Being on Twitter, live-tweeting some of the episodes, I get direct feedback from people. A lot of people felt like, if they didn't see him shot in the head, and they just heard gunshots off-camera, that he wasn't dead."
RELATED: 'Shameless' Co-Stars Ian and Mickey Never Dated in Real Life, but Cameron Monaghan Did Date 1 Co-Star Off-Screen
Rossum shared fans' opinions on Jimmy-Steve with the writers and producers of Shameless.
"They definitely didn't bring him back because I asked," she added. "But I think my putting a bug in their ear, every once in a while, helped."
Emmy Rossum had no idea that Jimmy-Steve was returning in 'Shameless' Season 5
Although the actors got their scripts before filming Shameless, the writers hid Jimmy-Steve's return from Rossum.
"So, when they punked me and brought him back without me knowing, it blew my mind," Rossum admitted. "I was very surprised by his storyline this year, and not in a shock value way. I was just surprised by how their relationship has changed and grown."
RELATED: 'Shameless': Is the Series Really Filmed in Southside Chicago?
Chatwin was equally as shocked that his character was not dead.
"I thought he was dead," Chatwin told The Hollywood Reporter. "I had made a head cast, which is when they're probably going to blow off your head or chop off your head, so I was 100 percent certain that my character was deceased."