'Shameless' Fans Worry for Debbie Gallagher; She 'Has No Good Moments'
Over 11 seasons of Shameless, the dysfunctional Gallagher family does have redeeming moments. All of the characters do some unforgivable things but later display redeeming qualities. However, fans worry about actor Emma Kenney because her character, Debbie Gallagher, doesn't have any "good moments."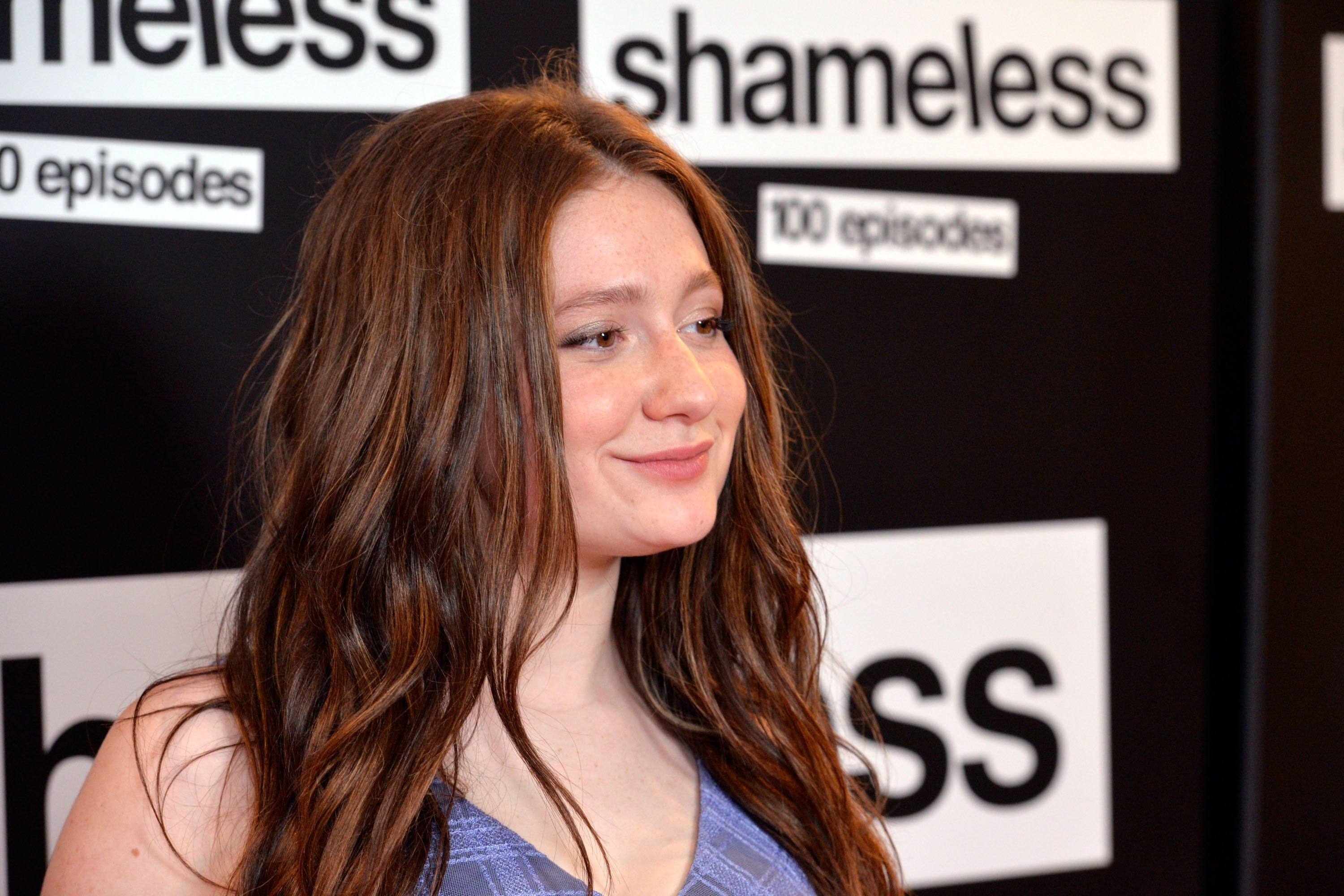 'Shameless' Debbie Gallagher's character sinks low in season 9 and 10
In Shameless Season 9, Debbie gets very close to her brother, Carl's (Ethan Cutkosky) girlfriend, Kelly (Jess Gabor). Debbie thinks it's hysterical to make her brother jealous of her relationship with Kelly. However, she takes it too far, and Kelly ends up breaking up with Carl because he's too clingy.
Later in the season, Debbie and Carl plan to get revenge on Kelly by spray painting her truck. However, when Debbie realizes that Carl isn't going back to school, she turns to Kelly to help convince her brother to return to military school. 
In season 10, Debbie controls the Gallagher money that Fiona left them but uses hers to buy expensive clothing. She has an elaborate scheme that allows her to wear the dress, shoes, and purses for a time before returning them to the store. Debbie also sleeps with a mother and her underage daughter later in the season.
Fans hate the writing for Emma Kenney's character
Shameless fans complained about Debbie Gallagher's story arc so much that they worried about Kenney.
"That thing with Carl's girlfriend bothered me to no end," one fan wrote on Reddit. "It's Debbie's lowest moment, and she had a lot of low moments."
Other viewers point out that the downslide continued for Debbie in seasons 10 and 11. 
"All the characters have done bad things, but I can't remember a single nice thing Debbie did since becoming a teenager other than helping Ian and Mickey with the wedding," another viewer added. "I don't understand why they're writing her like this. They all did horrible things, but they learned from it. We saw them grow. I don't understand why Debbie can't have that growth too."
Debbie Gallagher is the most disliked character on 'Shameless'
Other fans point out that they believe Debbie is the least popular character on the Showtime series. 
"Debbie is definitely the least likable character amongst the group," one fan wrote. "She has pretty much no personality. [She] does terrible things constantly without any redeeming character arcs.
One fan pointed out that all of the characters do immoral things. However, they later redeem themselves. 
"All the characters are morally questionable people," another viewer added. "But the good moments are what make them human and make you love them."
However, fans are waiting to see when Debbie will have some redeeming moments on the show. Shameless airs new episodes on Showtime, Sundays at 9 p.m. EST.