'Shameless' Finale: Exclusive Deleted Scene Reveals 1 Person Besides Liam Worried About Frank
Fans bid goodbye to the Gallagher family in April, marking the end of the Shameless era. Frank Gallagher (William H. Macy) and his levitating throne moved on, leaving Lip, Ian, Debbie, Carl, and Liam to figure it all out. Viewers gathered online in fellowship to mourn the TV show's end, Frank, and their favorite characters' new realities. But, perhaps there was more to the story? Maybe.
Shameless Season 11 will be available on DVD on July 20, complete with deleted scenes and other goodies. Showbiz Cheat Sheet is sharing an exclusive clip from one of those cut scenes.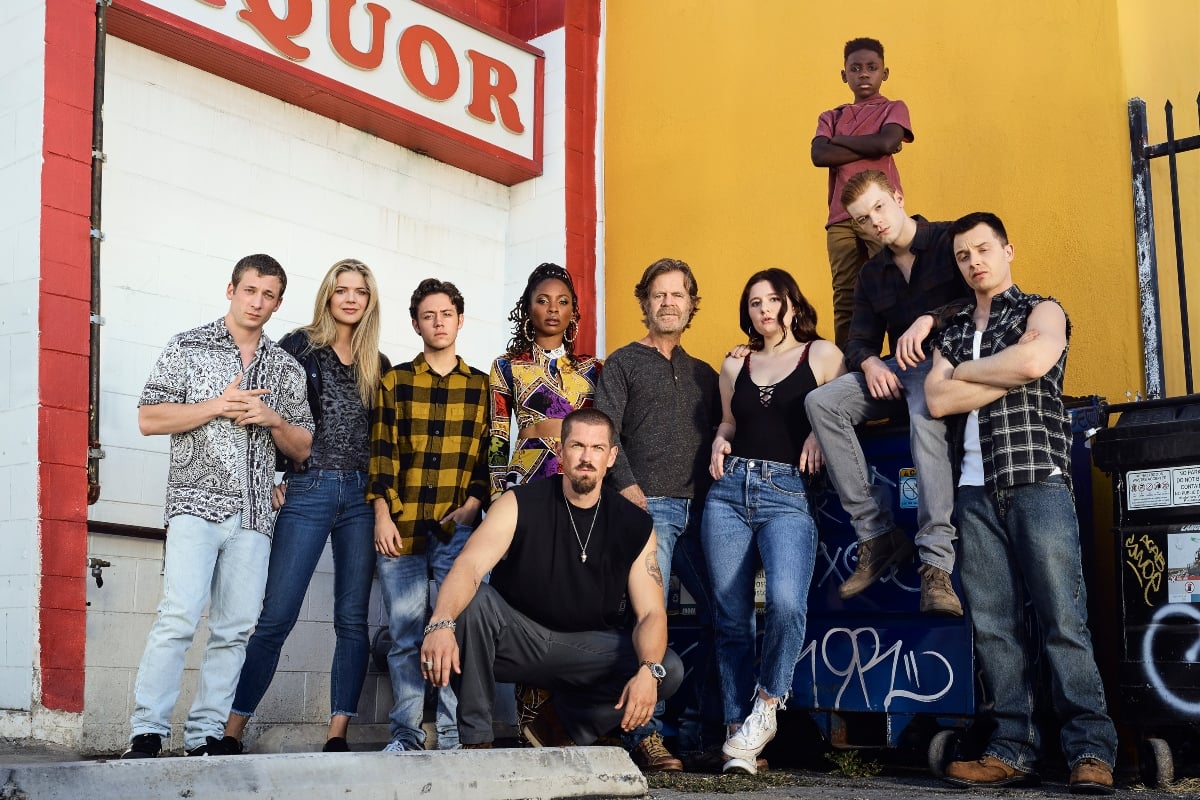 Liam and Franny were concerned about Frank Gallagher
Throughout that final episode of Shameless, there was one person wholly concerned with Frank's whereabouts: Liam Gallagher. As the youngest child, he somehow was able to form a different connection with Frank and even have an inkling of affection for him. Liam was worried about what happened to his father up to the last few minutes of the finale. He felt him.
In this deleted footage, it's revealed that Franny had questions about her grandfather too. The short clip shows Debbie coming downstairs to find Liam and Lip having a conversation about where Frank could have gone. Lip is unbothered and thinks Frank is going to do what he normally does and show up. Debbie proposes they look for him, and Liam looks slightly vexed.
Frank's end days were always planned
After the Shameless series finale aired, showrunner John Wells discussed why Frank was always destined to die. He explained that there had to be consequences for how he treated his body, but the COVID storyline came later.
In an interview with the New York Times, Wells said he rewrote the show's ending during quarantine and treated Frank with special care.
"We tried to make a comment all season on the particular difficulties that the pandemic has presented in low-income communities, and still make it kind of funny," he said. "To have Frank die of something else in the midst of this pandemic, it would be a little too easy. Frank has so many possible comorbidities — Covid is just the thing that finally pushed him over the edge. There's certainly some schadenfreude in this, Frank always thinking he can skate by everything and coming to a moment he couldn't skate by."
Before arriving at the storyline where Frank left the Gallaghers a letter before disappearing, writers joked about shipping him off to Florida for Fiona to care for him. Either way, it'd still be a tearjerker.
'Shameless' Season 11 DVD set arrives in July
William H. Macy earned an Emmy nod for his performance in season 11 of Shameless, capping off a wonderful run for an unforgettable character. Fans can relive this installment of the Shameless by grabbing a season 11 DVD.
Warner Bros. Home Entertainment drops Shameless: The Eleventh and Final Season on DVD July 20, 2021. Bonus footage includes additional deleted scenes and a one-hour, post-finale virtual cast reunion. Buy a copy to check out all 12 episodes and to learn which Gallagher moments didn't make the final cut.