'Shameless': The Sad Reason Frank's Dementia Hits Too Close to Home for William H. Macy
Veteran actor William H. Macy has received numerous awards and nominations for his unforgettable performance as Frank Gallagher in Showtime's long-running dramedy, Shameless, including five Emmy nods. Currently, in its 11th season, the actor admitted it was difficult for him to watch his character deal with his recent diagnosis of alcoholic dementia because of how close it hits home.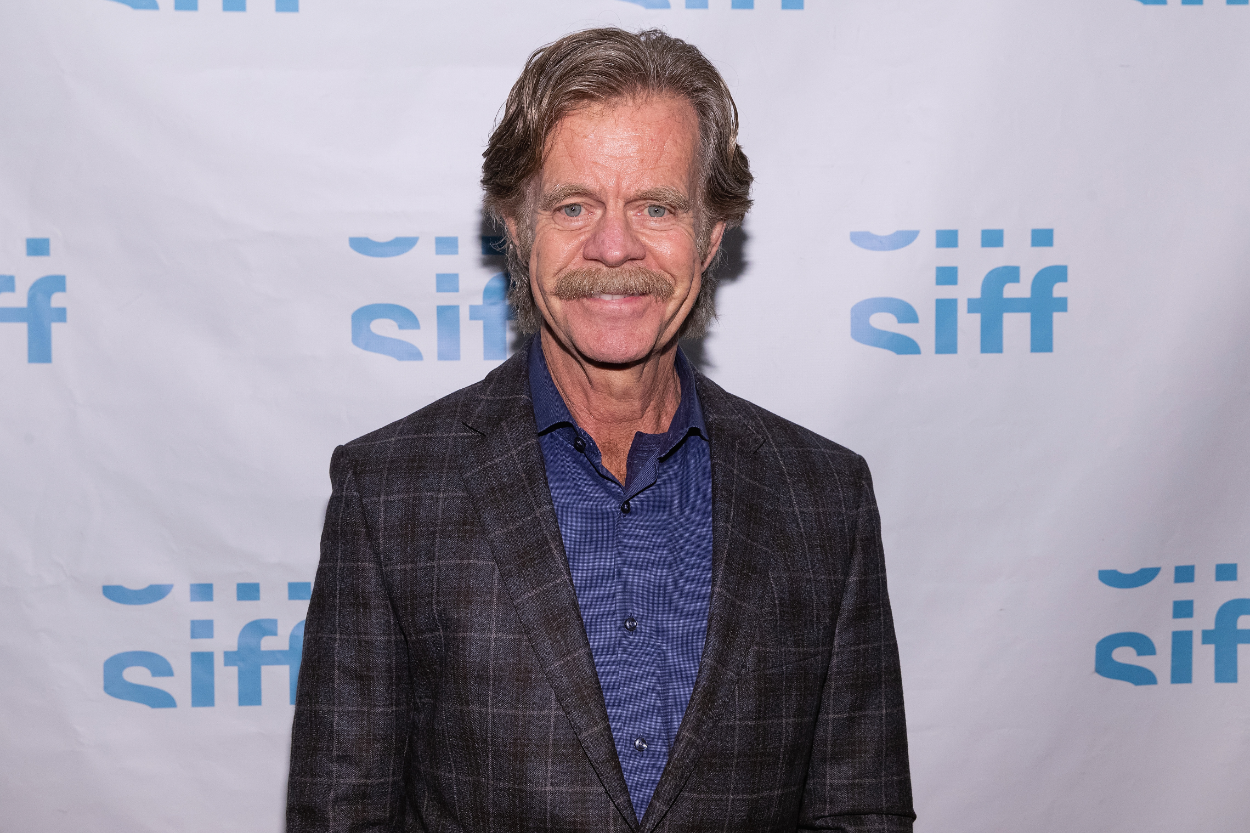 William H. Macy portrays Frank Gallagher on 'Shameless'
Drug-addicted yet brilliant, Frank Gallagher spends his days looking to scam people for money he intends to spend at his local bar.
The husband of free-spirited Monica, who abandoned him and their six children, leaves raising his kids to his oldest, 16-year-old Fiona, as he doesn't financially or emotionally provide for him.
RELATED: 'Shameless': This 'Cheers' Star Almost Played the Role of Frank Gallagher
Despite refusing to contribute to society in any meaningful way, it's clear he's a borderline genius and has passed those traits, and addictions, on to his kids, namely Lip.
While Frank has his problems and is a master manipulator, he loves his children and expresses pride when talking about them. Although many viewers and his kids have written him off, the patriarch has redeemable qualities that keep the audience at least somewhat rooting for him. 
Frank has dementia in the final season of 'Shameless'
Due to his excessive drinking, Frank needed a new liver. Even though he received one with the caveat that he wouldn't drink anymore, he hasn't slowed down.
Frank's memory becomes a problem during the final season as he forgot where his granddaughter went to school and ended up in the wrong bar across town.
RELATED: 'Shameless': Some Fans Think Frank Gallagher Will Be Redeemed by the Finale
Additionally, the man who has lived in southside Chicago for his whole life couldn't remember where he lived and ironically required the help of a police officer.
Following an accident that landed him in the hospital, the patriarch learned he was in the early stages of alcoholic dementia. However, Frank hasn't told his family yet as Lip is trying to get his family on board with selling their house.
Why portraying Frank with dementia hits home for Macy
During the Mar. 7 episode, Frank struggled to find his way home after spending the day at a bar he mistook for his local Alibi. After getting kicked out by the bouncer for not paying for the beers he surprisingly didn't drink, he stormed into an open house, believing it was his beloved home for sale.
A police offer then attempted to help Frank, who couldn't remember his address and wandered confused until he arrived at his home. Following the episode, William H. Macy admitted how difficult it was for him to watch his character struggle.
RELATED: 'Shameless' Season 11: The Sad Ending Some Fans Predict For Frank Gallagher
He tweeted, "It's tough to watch Frank go through this. My dad died of dementia." His father, William Hall Macy, Sr. received the Distinguished Flying Cross and an Air Medal for flying a B-17 Flying Fortress bomber in World War II and later ran an Atlanta-based construction company and insurance-based business in Maryland where the actor grew up.
Macy's dad died in 2007. Shameless airs Sundays at 9/8 Central on Showtime.