'Shameless': Are Ian and Mickey Married in Real Life? — Cameron Monaghan Answers the Commonly Asked Fan Question
'Shameless' fans love watching Ian and Mickey's relationship on-screen; however, they want to know if the couple is together off-screen.
The Shameless fan-favorite couple Ian (Cameron Monaghan) and Mickey (Noel Fisher) finally tied the knot at the end of season 10. After Fisher left the show at the end of season 5, fans continuously begged for his return. Mickey popped back up on-screen a few times but returned full time for season 10. Fans couldn't be happier to see Ian and Mickey back together on-screen. His return coincided with Monaghan's return to the show, so fans frequently ask whether or not the couple is married in real life.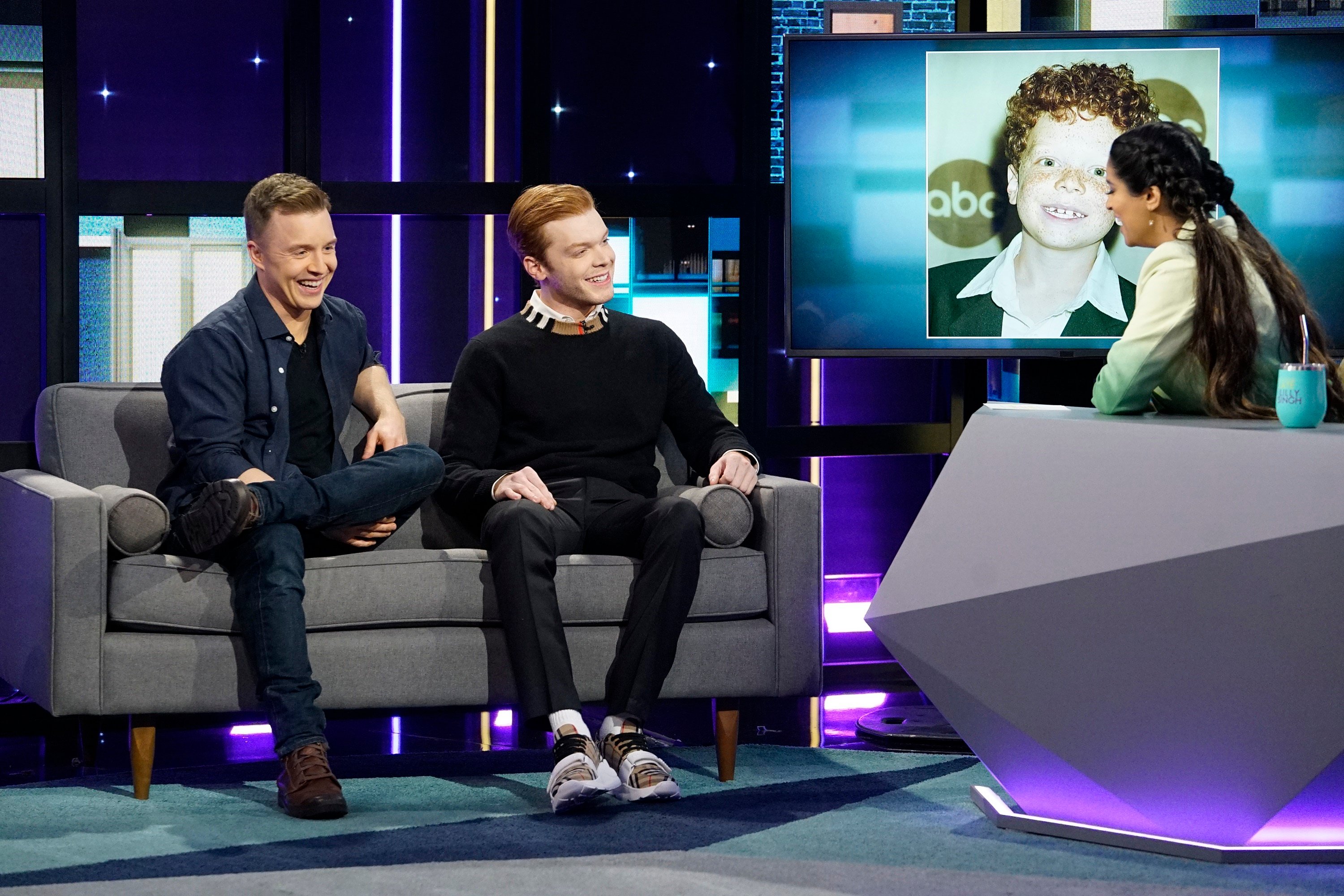 'Shameless' actors who portray Mickey and Ian always get asked if they are married
In an interview on A Little Late With Lilly Singh, the host asked Shameless actors Monaghan and Fisher what the reaction is from fans when they are stopped on the street. Monaghan responded that they do get recognized often when they go somewhere. There is always one common theme from fans. 
"They think that we are still together, that we are actually married in real life," the actor told Singh. "So, they'll be like, how's Noel?"
Fans are always shocked when Monaghan doesn't know how his co-star is doing. The relationship between Ian and Mickey on Shameless is so authentic that many fans assume they are married in real life.
The 'Shameless' actors who play Ian and Mickey are not married in real life
Monaghan and Fisher never dated off-screen; however, they are very close. In an interview with the Chicago Tribune, Fisher opened up about how the two act off-screen.
"The energy you see on-screen is very much how we are off-screen," he told the outlet. "We joke a lot; we have similar senses of humor. And one of the things that's been so cool about going through this 10-year swath of time is getting more and more comfortable and getting to see each other grow up, in a weird way. There is kind of a family aspect to that."
They might not talk for months when they aren't filming (mostly because Noel rarely answers his phone). However, when they return to set, they pick up right where they left off — as old friends or brothers would act.
Fisher is happily married, but not to Monaghan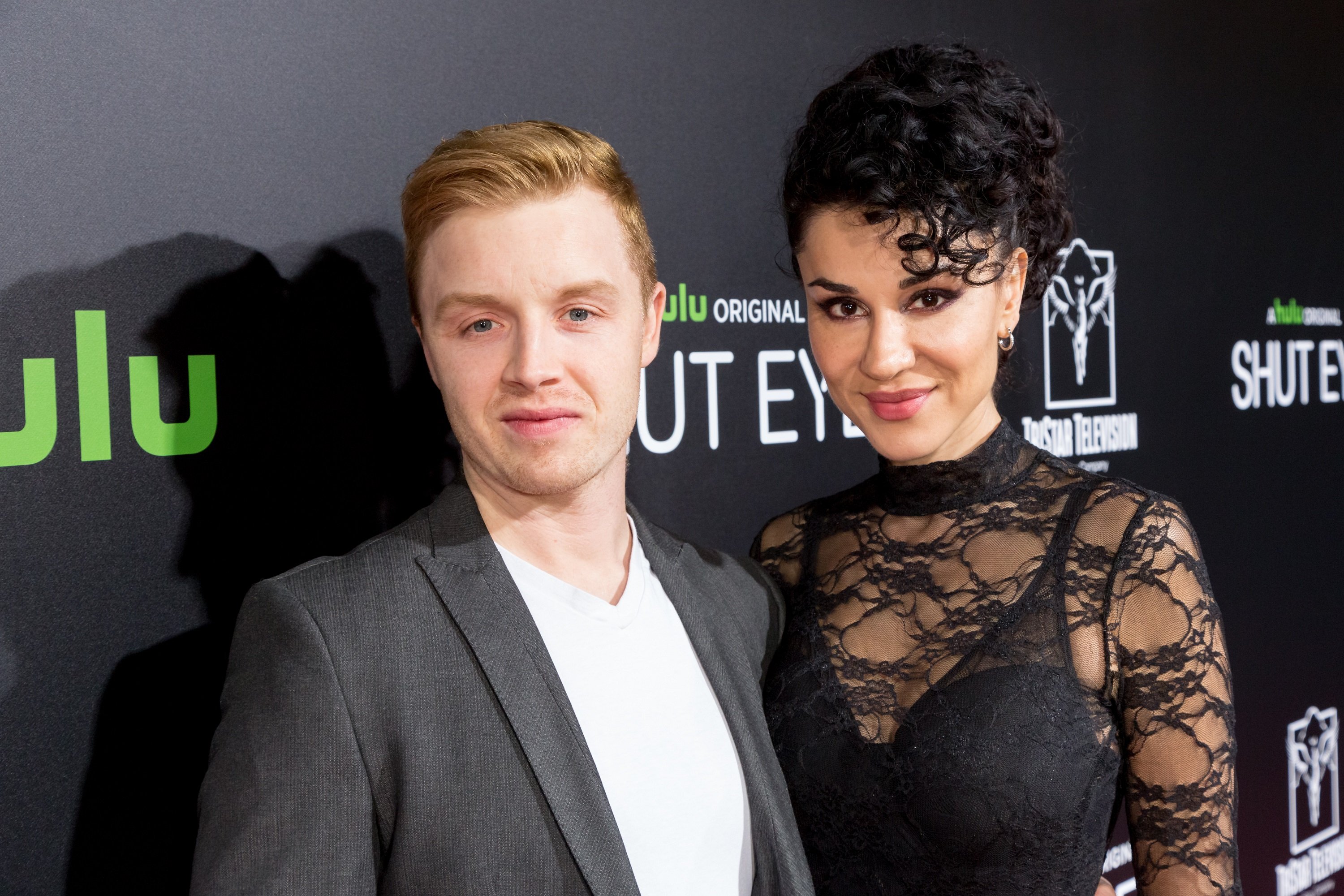 In real life, it sounds like Fisher wasn't the one pushing to get married. He dated his girlfriend, Layla Alizada beginning in 2004 when they met on the set of Godiva. However, the actor didn't propose until 10 years later, in 2014. 
The couple tied the knot on July 15, 2017, in an intimate wedding.
Cameron Monaghan is in a new relationship
Many fans are shocked to hear that Monaghan is dating model Lauren Searle since many didn't know he is heterosexual. He made the relationship Instagram official in October 2020 with a racy picture. In the photo, taken through a tent where the two might have stayed the night before, he is on top of his girlfriend.
A few days later, Searle shared a photo of a hand holding dipping sauce for her with the caption, "First fried pickle courtesy of my personal sauce holder and lover." She tagged Monaghan as the sauce holder. The model also tags Monaghan as her photographer in some of her photos. 
It sounds like both Monaghan and Fisher are in happy romantic relationships off-screen. To fans' disappointment, it's not with each other.