'Shameless': Jeremy Allen White Admitted the 'Really Lame' Reason That Lip Gallagher Has that Triangle Tattoo
Fans of Showtime's longest-running original series, Shameless, have always wondered what Lip Gallagher's (Jeremy Allen White) tattoo means. He's shirtless pretty often over the 11 seasons of the series, so the triangle on his bare chest must mean something.
It turns out that fans came up with many more sophisticated reasons for Lip's tattoo than the actual meaning. In real life, the actor reluctantly admitted to fans the "really lame" reason Lip has that simple triangle tattoo on his chest.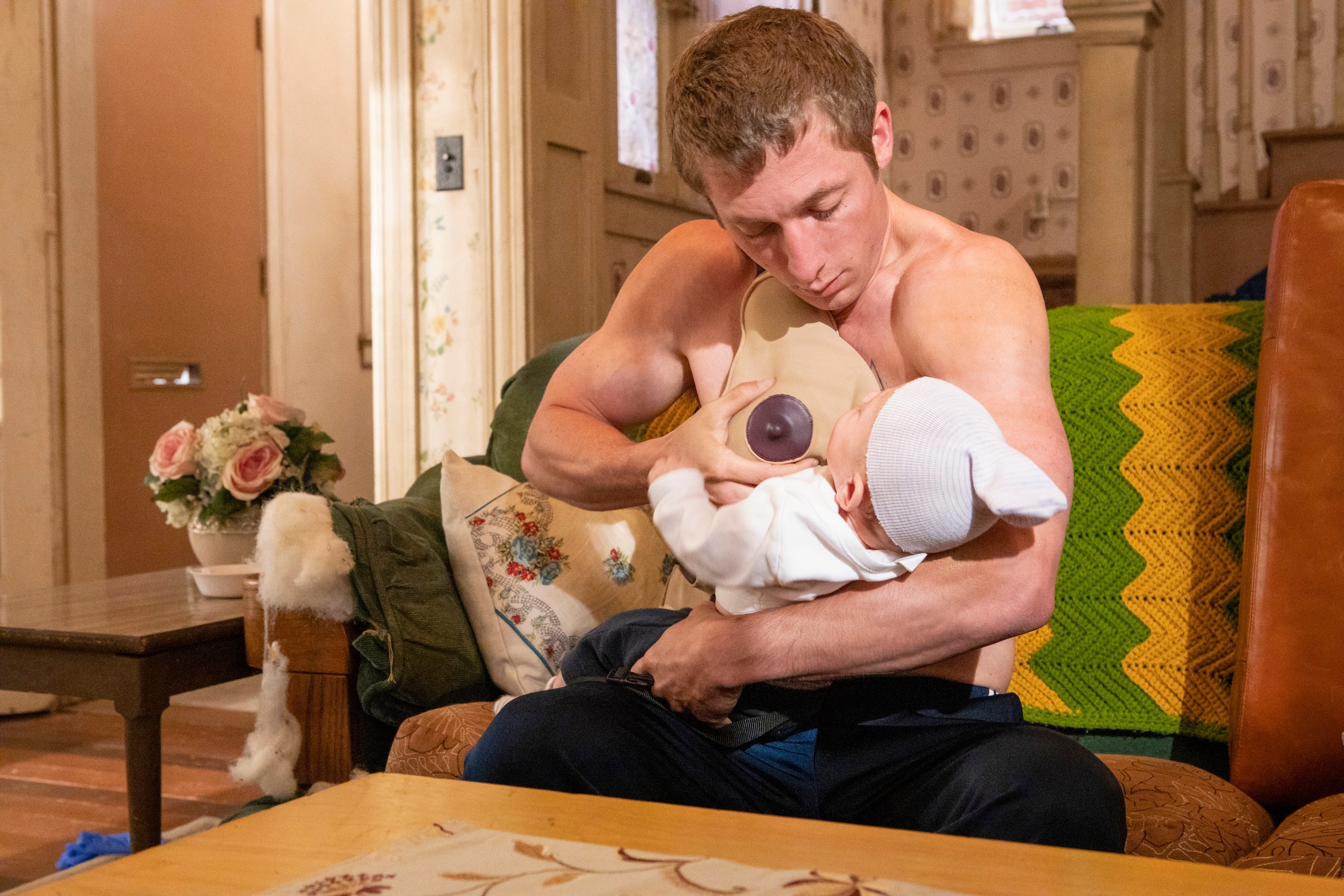 'Shameless' fans believe that Lip Gallagher's triangle tattoo is mathematical
Over the past 10 years of Shameless, fans came up with various reasons for Lip's famous triangle tattoo. Most of the explanations centered around math because the tattoo looks like the uppercase Greek letter, Delta.
"I know in mathematics, Delta is used to represent 'change,'" one fan wrote on Reddit. "So I always told myself that's what it meant since he's a brainiac."
On the show, Lip is the most intelligent of all of the Gallagher children. So, fans assume that the tattoo symbolizes something meaningful related to math or science.
"I have a good friend who graduated with degrees in mathematics, physics, and engineering," another fan added. "He has this exact same tattoo on his back because he says it represents the most solid foundation known to man."
Jeremy Allen White's real triangle tattoo became 'Shameless' Lip Gallagher's tattoo
It turns out that Lip's tattoo was not something added to his character on purpose. White finally told fans why he kept his tattoo for Shameless in a recent interview with Fox. 
"I appreciate your question, but it's a really lame answer I have for this," White told the outlet. "The triangle tattoo was for a couple of friends. I got it when I was really young. I was like 17, and it was done very poorly, so it's very raised."
Although he explained when he got the tattoo, White never gave details about what it symbolizes. It sounds like something he wants to keep between friends. 
"I went to shoot the pilot for Shameless, and it was pretty much just a pain to cover," he continued. [The makeup artists] were like 'it's so raised, no matter what you do to it, you pretty much see it.' We ended up asking the tattoo artist if I could have his tattoo on my body, so Lip ended up with the tattoo as well as myself."
In his movie, 'The Rental' White tried to design a tattoo for his character
After having a well-known tattoo on Shameless, White wanted to create something unique for his next acting role. In 2020, he starred as Josh in the horror-thriller, The Rental. The director, Dave Franco, gave him the green light to design a tattoo. 
"I talked to Dave about Josh having multiple tattoos," White explained. "But I wanted to design my own tattoos with him with my real friend Josh. We came up with all of these ideas, and I tried to kind of integrate some of my stuff and my friend's artistic work. We all kind of tried to find something that worked. Unfortunately, I showed the tattoos to Dave, and he was like, 'I think it's a little bit too much.'"
So, White didn't get to incorporate any of his tattoo ideas into his new character. If the director had said "Yes," Josh would have had a kangaroo with punching gloves on his body somewhere.