What 'Shameless' Cast Member Said It Was Like 'Stepping Into a Cage with a Lion'?
Showtime's long-running TV series, Shameless, is coming to an end with season 11. However, fans love to rewatch the comedy-drama in its entirety on Netflix. One Shameless cast member left the series briefly. When he returned he graphically described it as "stepping into a cage with a lion."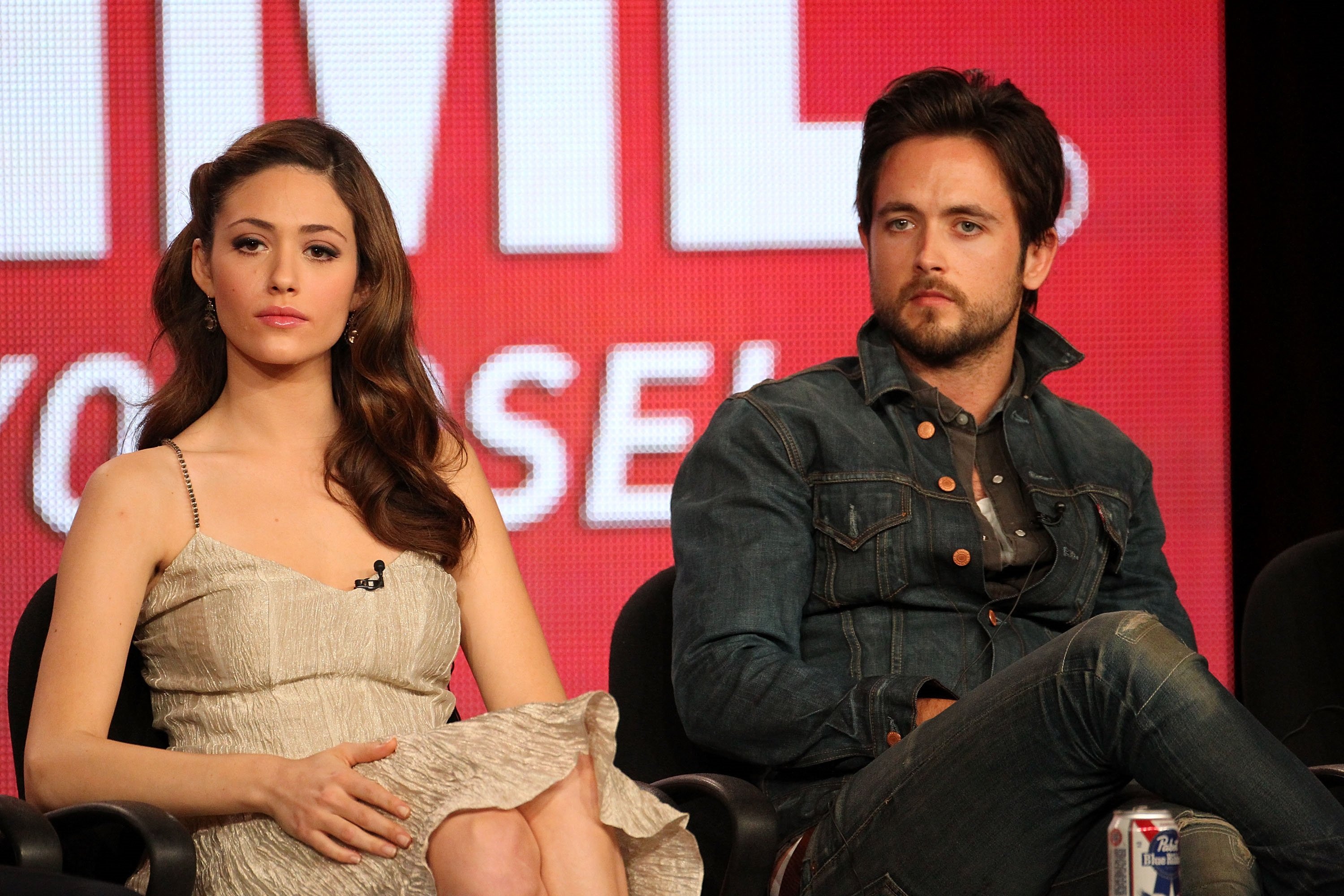 'Shameless' cast members Emmy Rossum and Justin Chatwin were 'the heart of the story'
When Shameless debuted in 2011, most fans were rooting for Fiona (Emmy Rossum) and Jimmy (Justin Chatwin). That's what the writers were going for. Shameless cast member Chatwin explained how he felt about the Fiona and Jimmy-Steve relationship in an interview.
"It's interesting because when I was pitched the show, [they] said that this [relationship] is a really f*cked up version of true love," Chatwin told The Hollywood Reporter,. "These two are meant for each other; they are the heart of the story; it's Romeo & Juliet. So, I've always rooted for the two of them because they were both really damaged people [whose] hearts lined up because they were both broken."
Many fans were heartbroken when they thought that Jimmy died after season 3. However, the writers thought it best that he return and give fans closure.
Chatwin was 'nervous' to return to the 'Shameless' cast
After an entire fourth season without Shameless cast member Chatwin, the character made a very brief appearance after the season 4 finale credits. Then he returned for season 5 to a very shocked Shameless cast. 
"I was nervous, but when you get back on that stage, and the writers know your character so well [it comes back immediately]," he began. "For me, that whole show, for my character, is standing in front of Emmy, terrified of what she's going to say and how she's going to yell at me."
Since Jimmy and Fiona are often yelling at each other, it's surprising that Chatwin is scared to act with her.
"And it's exciting, and it's scary — like stepping into a cage with a lion — but that's the world that Jimmy/Steve can only play in," he added. "It's life or death, love or death."
In 'Shameless' Season 5, Fiona beat up Jimmy-Steve
When Jimmy-Steve finally returns after at least a year of Fiona worrying about him, she is distraught. The two go outside Patsy's Pies to have a conversation, except it turns into Fiona screaming and hitting Jimmy-Steve. 
"I'm bleeding," he yells back at her. "I had something come up. Stop hitting me."
He explained an elaborate story about being handcuffed on a yacht and then performing "slave labor in a Brazillian cocoa processing facility." 
Jimmy-Steve ends up with a bleeding lip from Fiona's anger. Maybe Chatwin did have something to worry about when returning to the Shameless cast.