'Shameless' Star Shanola Hampton on Making Directorial Debut and Dealing With False Positives
Shameless star Shanola Hampton has portrayed the next-door neighbor to the Gallagher clan and Kev's other half, Veronica "V" Fisher, for over a decade. During the eighth episode of the final season, Hampton also stepped behind the camera, making her directorial debut. She opened up about the experience in a recent interview following the episode premiere.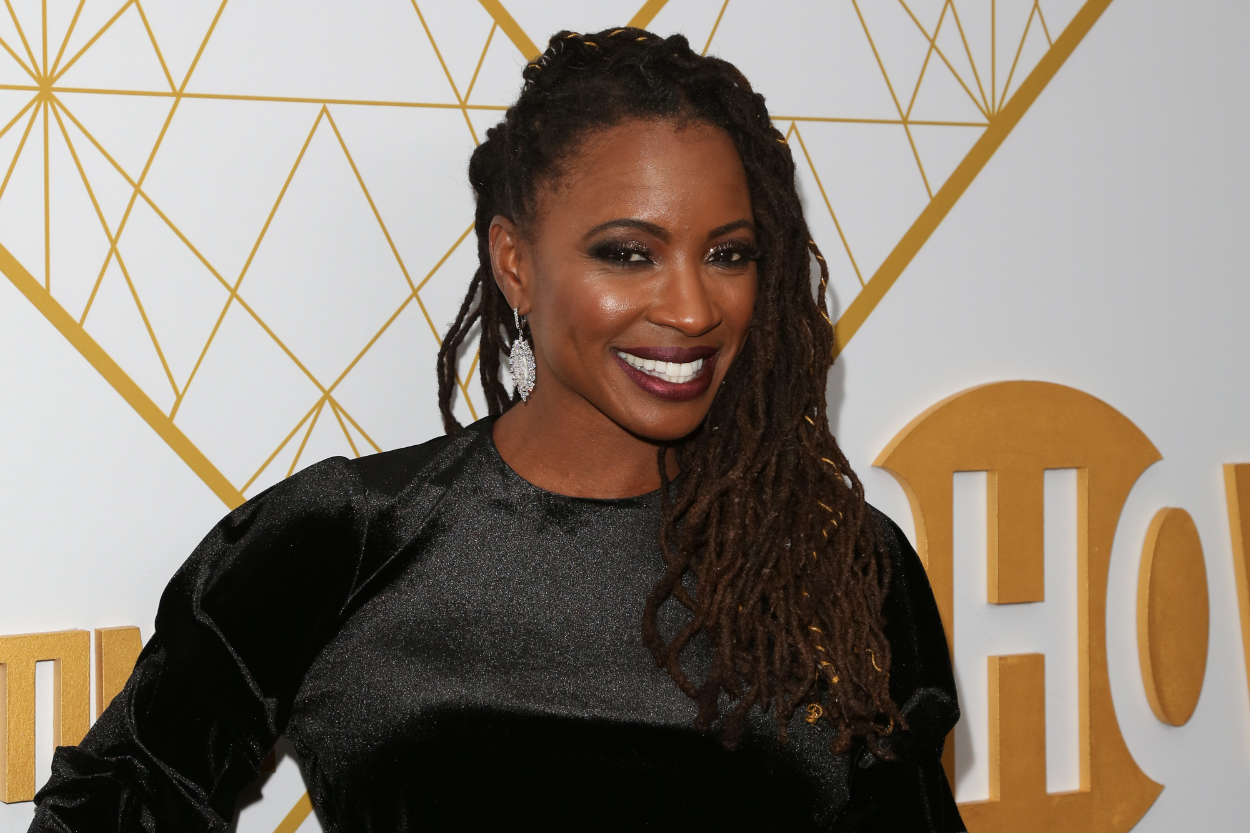 Shanola Hampton portrays Veronica Fisher
Viewers are introduced to the Gallagher's next-door neighbor Veronica "V" Fisher through her best friend, the oldest sibling, Fiona. Partnered with Kevin Ball, or Kev for short, the couple have lived together for years but haven't tied the knot as he was already married.
During the second season, Kev expressed an interest in starting a family with V, but she couldn't have a child. Therefore, they chose her mom, Carol, to carry the baby.
When they both became pregnant simultaneously, V with twins, they decided to only focus on their girls. The couple later obtained local bar The Alibi after the owner died and sought help from Mickey Milkovich's "ex," Svetlana, for assistance running the place and raising their kids.
However, she tricked them into signing over the bar to her, so they retaliated by getting her arrested.
Hampton made her directorial debut during the final season
During the final season, the couple has ventured into the legal marijuana business while V is trying to stop the southside's gentrification. In the eighth episode, Kev and V finally tied the knot after Carl saved the wedding, and their business, by crashing a car.
Shanola Hampton, the veteran actor behind V, also made her directorial debut in the episode.
In an interview with Entertainment Weekly, she explained she developed an interest in directing after giving birth to her kids and approached showrunner John Wells about it.
According to Hampton, he allowed her to shadow several different directors during season 10 before the COVID-19 pandemic. Once he saw her "dedication to the shadow process," Hampton noted Wells gave her a shot, which she called "a dream come true."
She also dealt with false-positive COVID tests during her episode
Although Hampton shadowed directors for several weeks before the final season, she made her directorial debut during the pandemic, which included more parts than she prepared for when prepping.
However, the actor noted she didn't direct until the eighth episode when they figured out masks and other personal protective equipment, which helped.
She also pointed out the "lab malfunction" where 18 people on location produced positive tests for COVID-19.
They turned out to be false positives, but the set had to close for three days before their holiday. Therefore, her eight-day shoot turned into a month. Hampton jokingly referred to it as "the episode that never ends."
When it came to directing people she's worked with for over a decade; the actor explained they often don't see everyone on set as they have different scenes. As a result, she enjoyed seeing everyone's processes.
Although she noted everyone supported her as the director of the episode, she admitted Jeremy Allen White gave her a little "challenge.' Still, she acknowledged she expected it to happen more. Shameless airs Sundays at 9/8 Central on Showtime.