'Shameless' Star Emmy Rossum Almost Didn't Land the Role of Fiona: 'I Had to Fight for This Job'
'Shameless' star Emmy Rossum admitted she 'had to fight' and almost didn't land the breakout role of the resilient Fiona Gallagher in 2011.
Although it's hard to imagine anyone other than the talented Emmy Rossum portraying Fiona, the matriarch of the Gallagher clan in American dark comedy adaptation of Shameless, the actress admitted she almost didn't land the breakout role.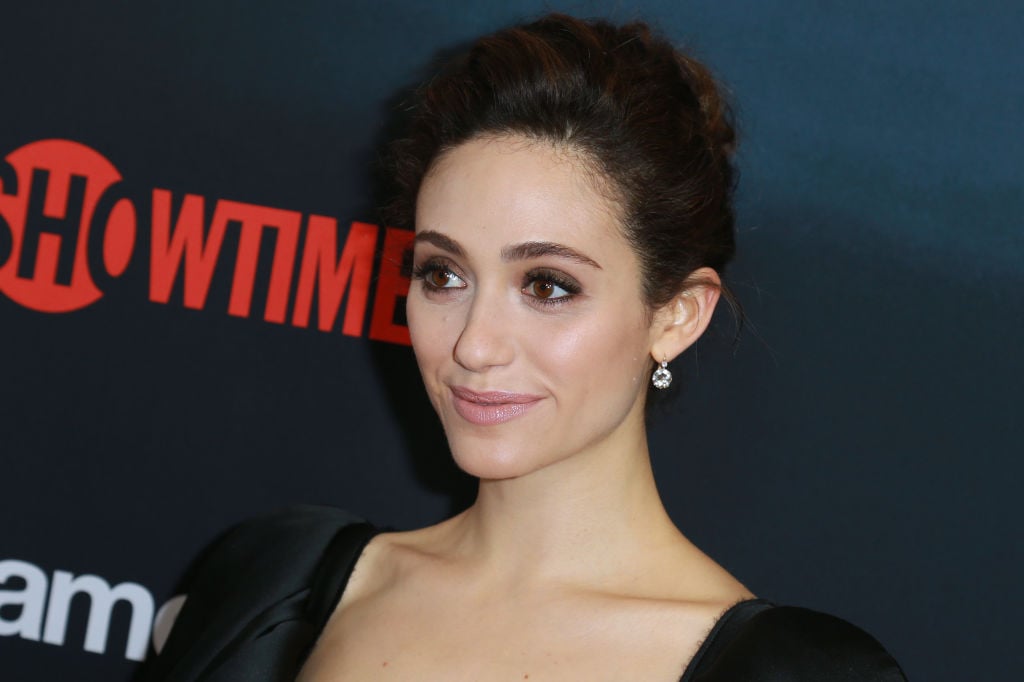 Emmy Rossum as Fiona Gallagher on 'Shameless'
Nearly 10 years ago, the New York-born actress landed the role of the leading character, Fiona Gallagher. Because her mother abandoned the family due to addiction and mental health, and her dysfunctional alcoholic father is unable to provide, Fiona became the acting matriarch to her five younger siblings at the age of 16.
Despite living in less than ideal circumstances, Fiona worked hard and provided for her family. Even though they didn't always agree with Fiona, her younger siblings trusted her and relied on her for support.
As her brothers and sisters got older, she began venturing out on her own and eventually moved out of the Gallagher home. Even though she made a few bad real estate investments, one paid off as an investor bought her out for $100,000.
After breaking up with her cheating boyfriend and leaving half the money for her family, Fiona left the South Side at the end of Season 9 for good.
Emmy Rossum almost didn't land the role
In an interview with Showtime, the network that airs Shameless, Emmy Rossum talked about her experience auditioning for the role of Fiona and other life adventures, including her first time riding the New York subway.
Rossum described her character as a young woman who tries to "create a feeling of love and support for her family" without having a "good model" for reference.
Even though the actress portrays the resilient character to perfection, so well many argue she should have received an Emmy nomination, she admitted she had to "fight for the job."
According to Rossum, all the other show regulars were cast before her as the people behind the scenes initially didn't believe she was "right" for the role. Therefore, it was a "do or die situation," and Rossum ultimately landed the role.
She also told a funny story about her auditioning process in which the actress "wore the same thing to every audition." After the third time, the director asked if she owned any other clothes, and Rossum "got all actor-y about it."
Emmy Rossum after 'Shameless'
After departing from her Shameless family after nine seasons, the actress started working behind the camera and directed Episode 6 of Amazon's Modern Love starring Julia Garner (Ozark) and Shea Whigham (Fast & Furious).
Additionally, Rossum announced her production company, Composition 8, and signed a first-look deal to develop exclusive scripted content for Universal Content Productions (UCP).
She and her husband, Mr. Robot creator Sam Esmail, have teamed up with Baum and The Hollywood Reporter to adapt an investigative feature on the mysterious Los Angeles billboard model, Angelyne.
The upcoming series was set to launch in April 2020 on NBC's new streaming service, Peacock, but they had to abandon production due to the coronavirus (COVID-19) shutdown.
Shameless showrunner John Wells said he wants Rossum to reprise her role of Fiona for the 11th and final season, which seemed like a possibility at the time.
However, since production for both shows are delayed indefinitely, it could mean the actress might not be able to return to the series for one last hurrah.