'Shameless': The 'L' Train Is Nowhere Near the Real Gallagher House in Southside Chicago and Several Other Inconsistencies
Showtime's long-running comedy-drama, Shameless, entered its 11th and final season of Gallagher antics in Southside Chicago on Dec. 6, 2020. Although the Gallagher household is a real home in Southside's urban area, it is nowhere near the "L" train featured in Shameless. There are several other inconsistencies on the show that Chicago residents often point out.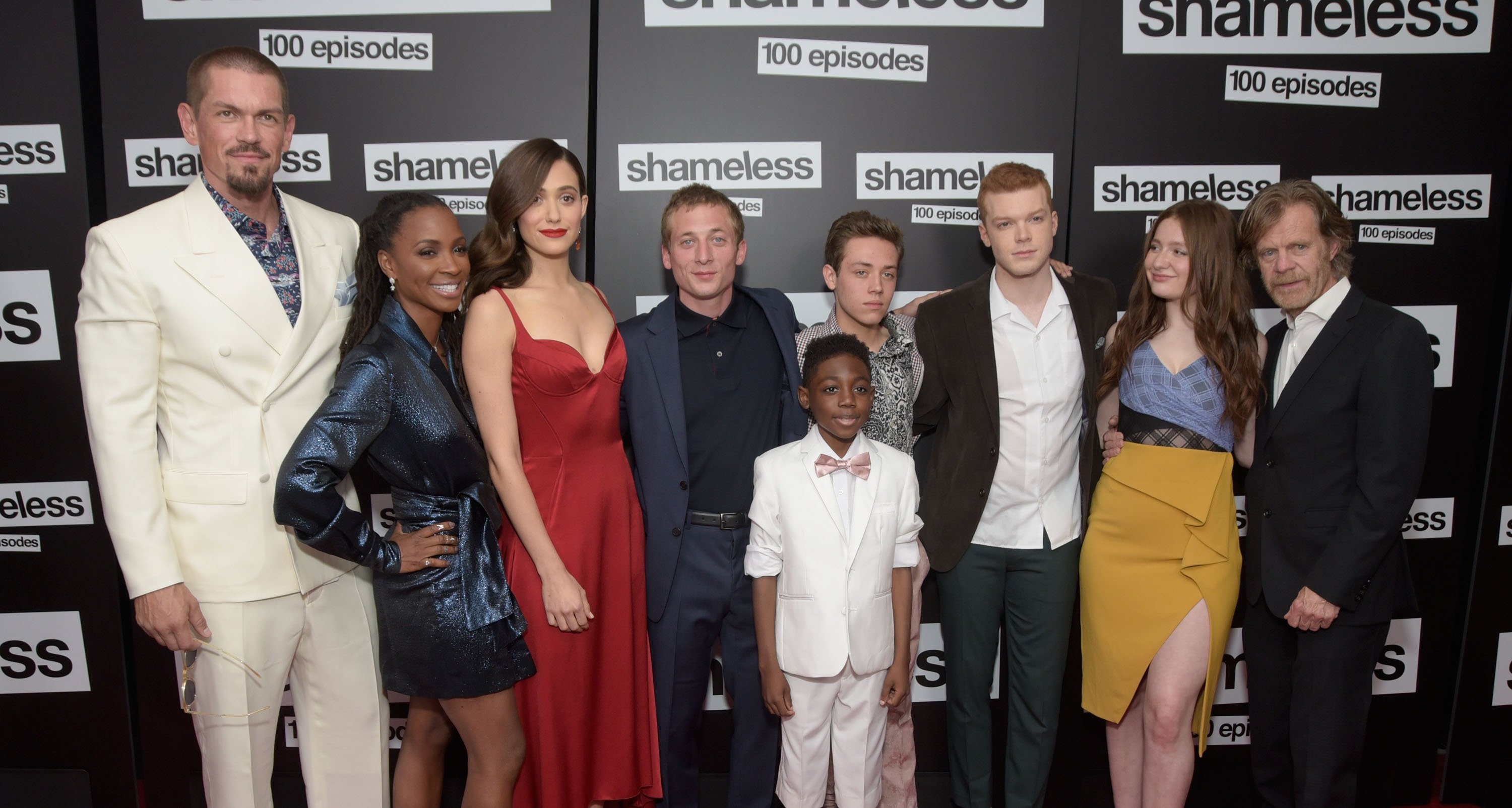 'Shameless' is filmed mostly in a Los Angeles, California studio, not Chicago
Although Shameless is set in the Southside of Chicago, it is filmed almost entirely in LA. According to Chicago Film Office director Richard Moskal, the production visits Chicago two or three times each year. They stay for about one week for each shoot. 
Only the exterior scenes of the series are filmed in Chicago. For example, a stuntman jumped out of a slow-moving bus in the South Chicago community for season 10. They also film outside the places representing Liam Gallagher's school and the Gallagher home, which are near Douglas Park.
The remainder of the scenes take place inside the Warner Brothers Studio in Burbank, California. 
The 'Shameless' house isn't in Canaryville or near the "L" train station
Although Southside Chicago is served by numerous bus and "L" trains through the Chicago Transit Authority, the trains are nowhere near the Gallagher house. In Shameless, the family home is a run-down house in Canaryville. However, in real life, it is the Bell family's home in the 2100 block of South Homan Avenue in Chicago's North Lawndale neighborhood.
"It's funny. You look at your house on TV, and it's weird," Vivian Bell told DNAinfo. The stay-at-home grandmother has lived in the "Gallagher" home for 40 years.
While the area does have deep Irish-Catholic roots and a working-class, it does not have "L" trains running through the neighborhood.
Patsy's Pies is not a real place, and the Alibi is not a dive bar
While many of the locations that Shameless mentions are places in Chicago, Patsy's Pies is not one. The cafe that Fiona Gallagher ran for so long is based on a real site called Patsy's Place. However, when the exterior of the restaurant is shown, it is the real-life Golden House Restaurant. For the interior, it is a studio in Burbank.
On the other hand, the Alibi is a real bar in Illinois; but it is not a dive bar like the one in Shameless. The exterior and interior shots of the Alibi are all filmed in Burbank. However, visitors to Illinois can visit the warm decor of the real restaurant in downtown St. Charles.
Since many of the situations are far-fetched and unlikely to happen in real life, it comes as no surprise that locations are embellished as well.
Shameless Season 11 airs on Showtime Sundays at 9 p.m. EST.