'Shameless': Which Main Cast Member Has the Highest Net Worth?
Now in its 11th season, Shameless is the longest-running scripted series on Showtime. The dysfunctional Gallagher family has attracted millions of fans. Long-haired and disheveled father Frank, portrayed by William H. Macy, drinks throughout the day while leaving his six children to take care of themselves. Their drug-addicted mother, Monica (Chloe Webb), left and moved in with her girlfriend, Roberta (Carlease Burke), before her death in Season 7.
Several of the younger actors have grown up on the series, and their time on the show has proven lucrative. But the show's veteran actors had prior gigs and income before the long-running series. Let's look at the current net worth of some major players on Showtime's Shameless.
'Shameless' actors worth $1 million to $2 million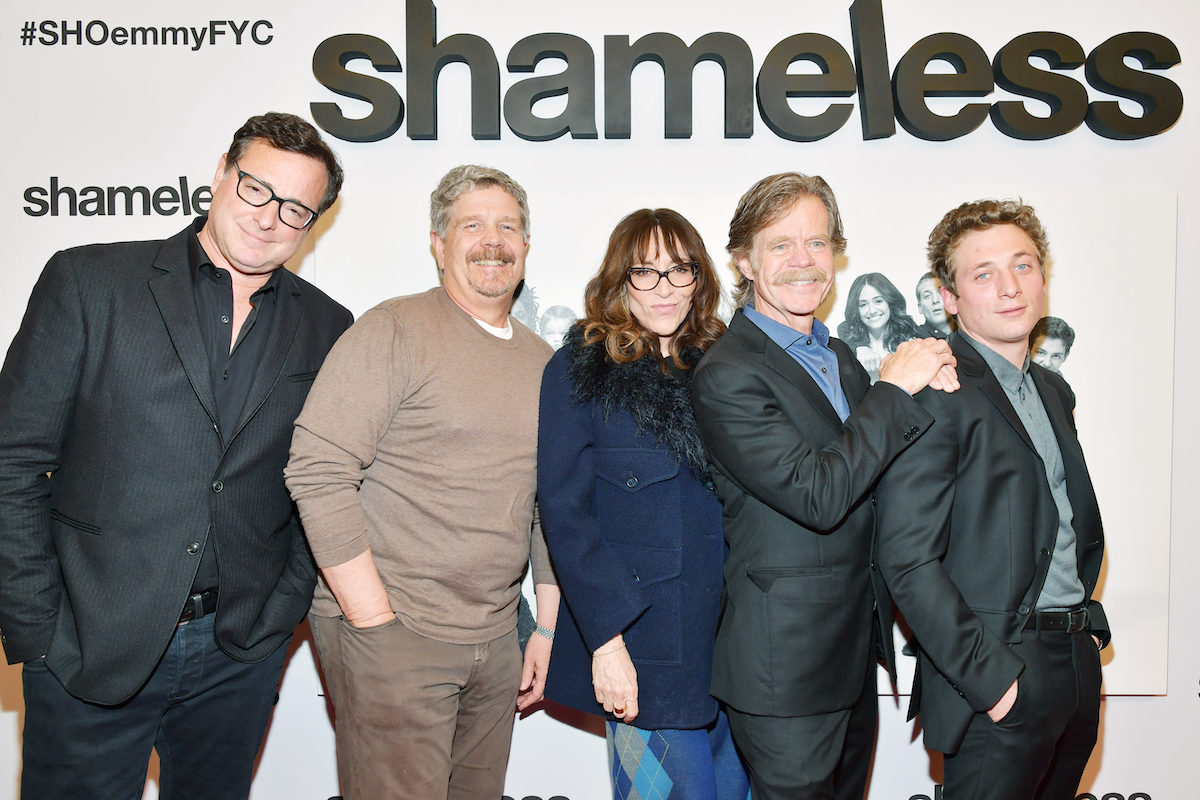 In 2011, when Shameless premiered, Ethan Cutkosky, who plays Carl Gallagher, was 11. Fans have watched him grow up into a mature 21-year-old. But he had acted before. He appeared in Fred Claus in 2007, The Unborn in 2009, and Conviction in 2010. Cutkosky's net worth is $1 million, according to TheRichest.
Shanola Hampton portrays Veronica Fisher, fondly known as "V." She's the Gallaghers' neighbor on the show. Her turn as V is considered her breakout role, though she's been on such shows as Scrubs, Criminal Minds, and Reba. Hampton's net worth is also around $1 million.
Portrayed by Christian Isaiah, Liam is the youngest Gallagher. First appearing as a toddler, he cut his teeth on Shameless. He's also made guest appearances on Jimmy Kimmel Live!, Married, Teachers, and Reel Kids. At only 12 years old, Isaiah already has a net worth of $1.5 million.
Ian Gallagher is Frank's second-eldest son. Portrayed by Cameron Monaghan, Ian is a troubled boy. Monaghan first appeared in a TV adaptation of The Music Man. He had a recurring role in Malcolm in the Middle and has appeared in guest roles on The Mentalist, Monk, Numbers, and Criminal Minds. Monaghan also portrayed the Valeska twins on Gotham. The 27-year-old is worth $2 million.
Steve Howey, who portrays Kev, V's boyfriend and owner of Frank's favorite bar, isn't new to acting. The now-43-year-old appeared in guest roles on ER, The X-Files, and The Drew Carey Show. He also had a recurring role on Reba. Howey's net worth is an estimated $2 million.
Cast members worth $3M to $8M
On Shameless, Ian Gallagher came out as gay. His boyfriend is Mickey Milkovich, portrayed by Noel Fisher. Fisher has been in films such as Twilight: Breaking Dawn Part 2 and Teenage Mutant Ninja Turtles. The Canadian-born 36-year-old took a break from Shameless for other work, including The Long Road Home and The Red Line. He returned to Shameless for Season 10. His estimated net worth is $3 million.
Emma Kenney plays one of Frank's two daughters, Debbie. Like Cutkowsky, Kenney has grown up on the show. She's now 21. Shameless gave Kenney her first major role, although she also played Harris Conner Healy on the reboot of Roseanne and then The Conners. Her net worth is around $4 million.
Jeremy Allen White portrays the eldest Gallagher son, formally Phillip, AKA "Lip." White has appeared in several movies, including The Speed of Life, Beautiful Ohio, and Rob the Mob. Now 29 years old, White is married to fellow actor Addison Timlin, and they have two children. White's net worth is an estimated $8 million.
'Shameless' cast members who've made the biggest bucks
Emmy Rossum played Frank's eldest child, Fiona. She rivaled her father as the leading character until Rossum left the show in 2019. Before Shameless, Rossum began her career on the soap opera As the World Turns. She took to the silver screen for Mystic River and The Day After Tomorrow. Later, he leading role as Christine in The Phantom of the Opera earned her many awards and nominations, according to IMDb.
With her background in opera, Rossum has recorded music albums. She's married to film and television producer, director, and screenwriter Sam Esmail, best known for the crime drama Mr. Robot. Rossum's net worth is $12 million.
Although Frank Gallagher is dead broke on Shameless, the man who portrays him is far from poor. We've seen William H. Macy in numerous roles over the years, including the iconic Jerry Lundegaard in the film Fargo, for which he received an Academy Award nomination. The now-70-year-old has two Emmy Awards and four Screen Actors Guild Awards. He's also received nominations for his role on Shameless.
Macy has been married to Felicity Huffman since 1997. She was part of the highly covered college admissions bribery scandal. Huffman served a short prison stint for her role, according to ABC News. Macy's net worth is estimated at $45 million.
Now in its last season, Shameless will air new episodes Sundays on Showtime through February.