'Shameless': William H. Macy Admitted He Forgot To Prepare for 1 Scene; 'I Don't Know What To Do When Someone Pees on My Head'
Fans are distraught that Shameless is coming to an end in 2021 with season 11. However, the cast will never forget certain moments acting as the dysfunctional Gallagher family in Southside Chicago. William H. Macy, who portrays the patriarchal drunk, Frank Gallagher, admitted one very embarrassing moment when he forgot to prepare for a scene.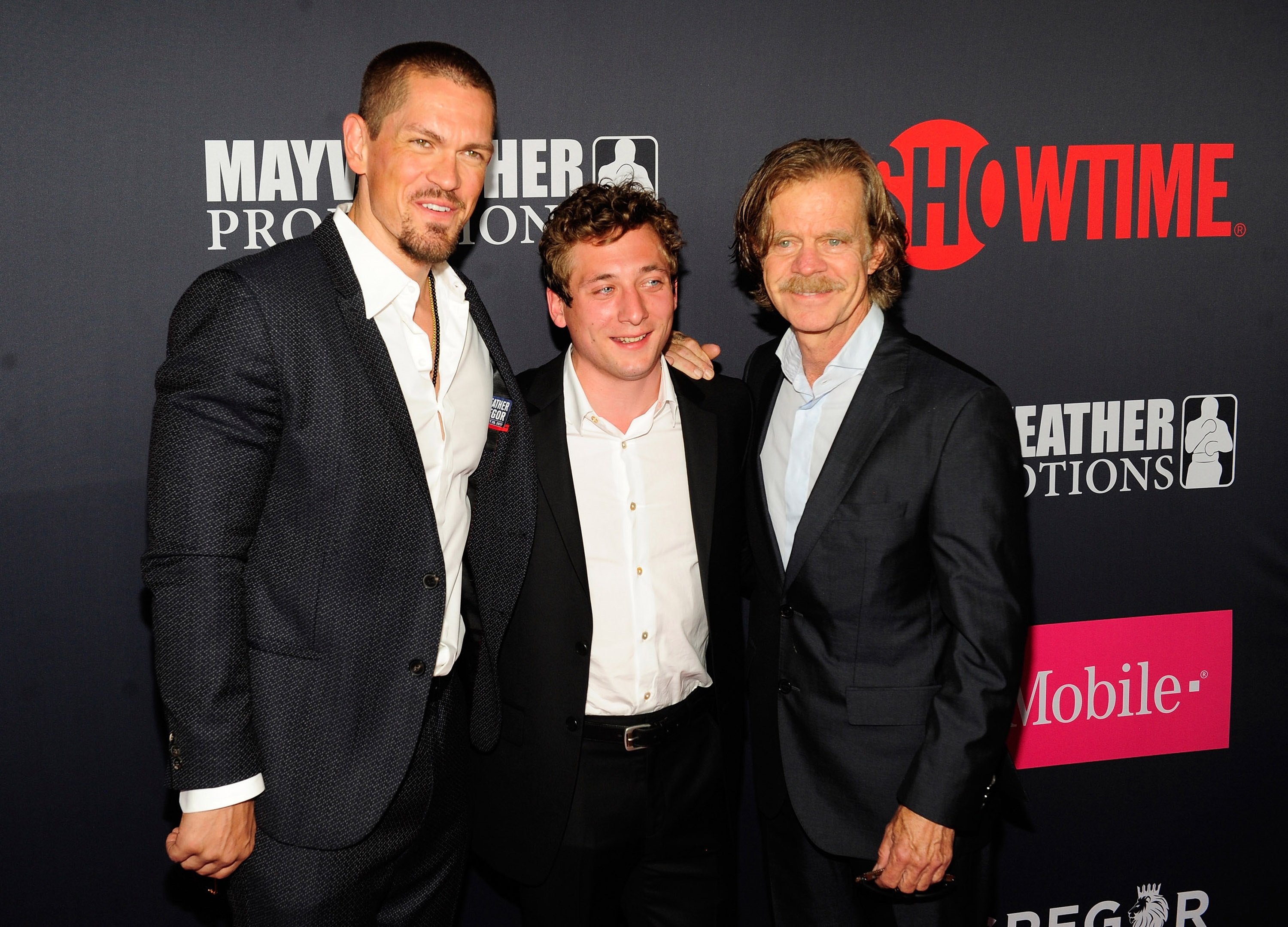 In 'Shameless' Season 1, Lip Gallagher peed out of a window onto Frank Gallagher
In Shameless's first season, Frank's son, Phillip "Lip" Gallagher (Jeremy Allen White), pees out the window onto his father's head. However, before the waterworks begin, Frank gives a rather lengthy speech in the cold of Chicago. He slept with Sheila's (Joan Cusack) daughter, Karen (Laura Slade Wiggins). Lip was best friends and lovers with Karen, so he's livid that Frank had sex with her.
"How can I ever really say I'm sorry?" Frank says, and then the pee comes flying through the window. 
At first, he's shocked, and then he accepts his fate and walks over to let it hit him in the face again. 
"Fair enough," Frank says as his head is soaked with Lip's pee.
'Shameless' star William H. Macy described the 1 scene he forgot to prepare for
Macy's most embarrassing scene of the series came in the first season of Shameless. He explained the moment to a Comic-Con panel in 2011.
"The final episode last year was difficult," Macy began. "It was a trillion degrees below zero, and I had to get wet. To do multiple takes, we had to dry me off. I had a big speech to do. Then my son peed on my head."
Macy felt ready to give the monologue but forgot one critical moment of the scene.
"I prepared it really well and felt really good about being ready to rock and roll," he continued. "As soon as we did it — pardon the expression — 'dry' about four times until we had the speech. Then we added the waterworks, which is Lip standing in the window peeing on my head. As soon as we did it I realized, I forgot to prepare, 'what would one do when one was peeing on your head?' I didn't know how to play the scene. I started giggling, and that's what ended the scene."
Macy starts laughing, remembering the embarrassing moment.
"I suddenly realized I don't know what to do if someone pees on my head."