'Shameless': William H. Macy Felt 'Humiliated' if He Didn't Thoroughly Know His Lines
William H. Macy said he felt 'humiliated' when he didn't fully know his lines as Frank Gallagher on 'Shameless.'
Shameless has become one of the biggest hits Showtime has ever released. The series centers around the dysfunctional Gallagher family, and Fiona Gallagher, played by Emmy Rossum, attempts to parent her many siblings despite having shortcomings of her own. William H. Macy plays Frank Gallagher, the absent and alcoholic father.
Now, we're taking a look at behind-the-scenes secrets from Shameless. And Rossum noted there are no scripts on the set of the show. Not only that, but Macy felt "humiliated" if he didn't have a solid grasp of his script.
Emmy Rossum said there are no scripts on the set of 'Shameless'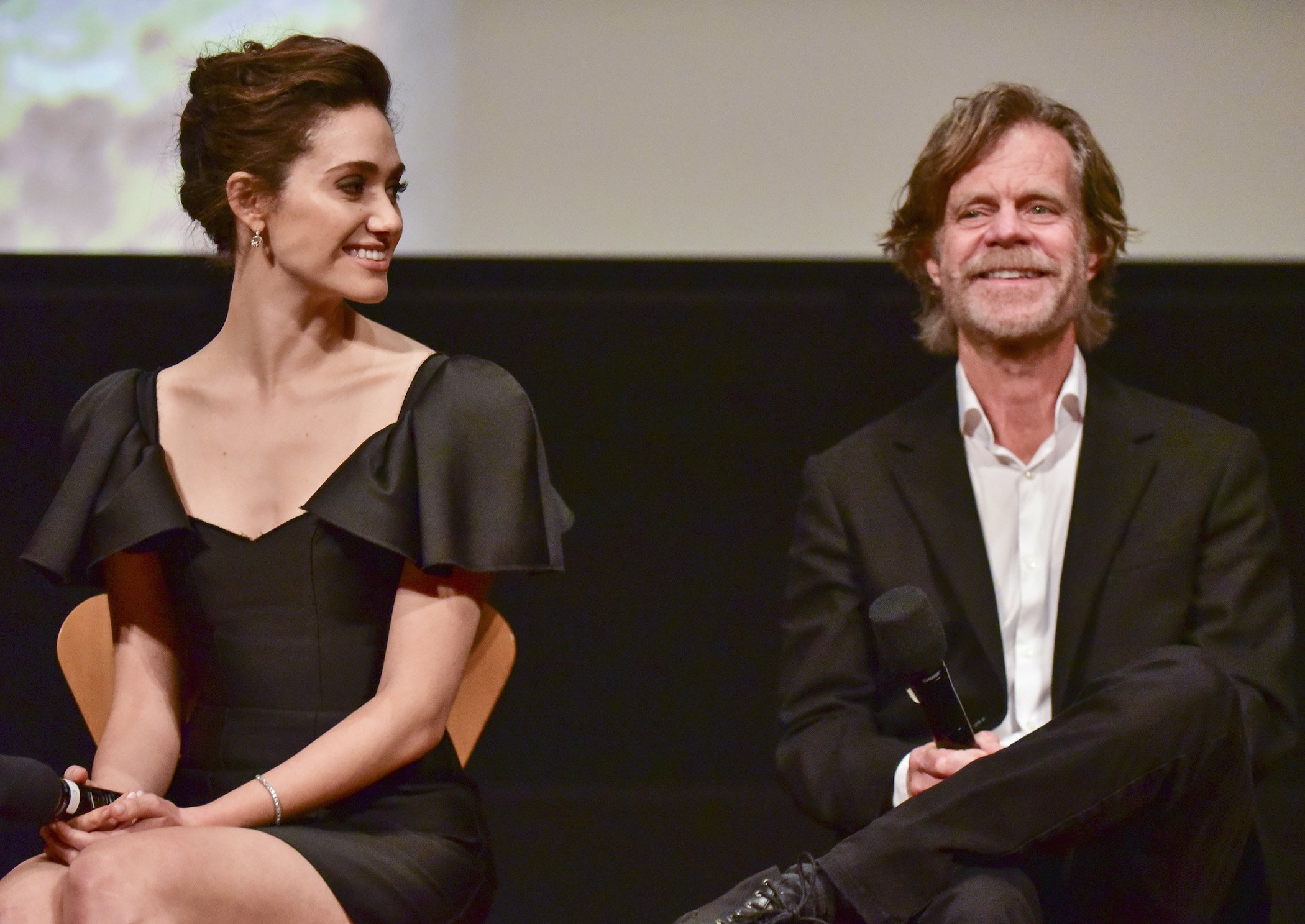 Rossum had plenty of past acting experience that likely helped her prepare for her role as Fiona. But she had an added challenge: There allegedly weren't scripts on the set.
Screen Rant notes the actors are expected to know all of their lines before stepping foot on the set, and Rossum notes the show is run more like a theater boot camp than anything else. The actors are expected to know their characters through and through, as seeking out their scripts during filming didn't happen.
Not only that, but the actors also aren't allowed to have cellphones during filming. This, again, speaks to the level of professionalism and preparedness that is expected of the actors.
William H. Macy said he felt 'humiliated' if he didn't know his 'Shameless' lines
Aside from Rossum, Macy, the actor who played Frank Gallagher, also confirmed there were no cellphones and script assistance on the set of the show. Macy said director John Wells didn't want to have script sides, and he told the cast this on the day they shot the pilot episode of Shameless.
"He said, 'We've been doing this for awhile, I'm sure you'll agree. But let's not have sides,'" Macy explained during an interview with the Television Academy Foundation. "'And no cellphones. Let's be on set working when we're working.' … But this young cast and me took that to be the word of God. Boy, we know the lines. And when I show up sketchy on the lines, I am so humiliated."
Macy then added that some guest stars on the show didn't bother to thoroughly know their lines prior to filming — and they "look like they've been hit by a truck" when they start filming. "Not on our show," Macy added.
Rossum almost didn't get the part of Fiona Gallagher
We can't imagine any other actor playing the role of Fiona after nine seasons of Shameless. But Rossum admitted she almost didn't get the role. It seems she wasn't exactly what the director and producers had in mind when they created the role of Fiona — but she was ultimately able to win them over.
Rossum talked about her experience auditioning for Fiona via a Showtime interview. "I really had to fight for this job," Rossum explained. "I was told initially that they didn't think that I was right for it. And everyone else was cast already. Fiona was the last one to be cast, so, it was kind of like a do or die situation."
Rossum then explained that she got a little too "actor-y" during her audition too. She wore the same outfit every single time she auditioned and was called out for it by the show creators. Thankfully, she got the part and helped make Shameless into the incredible show we know it as today.
Check out Showbiz Cheat Sheet on Facebook!