'Shameless' Star William H. Macy Reveals 'What's Next' For Him Following Series' Conclusion
'Shameless' star William H. Macy on what he has planned following series' conclusion.
Award-winning actor William H. Macy has spent the last 10 years portraying the brilliant and alcoholic patriarch of the Gallagher clan, Frank, in Showtime dramedy, Shameless. As the final season comes to an end, Macy spoke about what he has planned following the conclusion in an interview with ESPN's Whiskey Neat.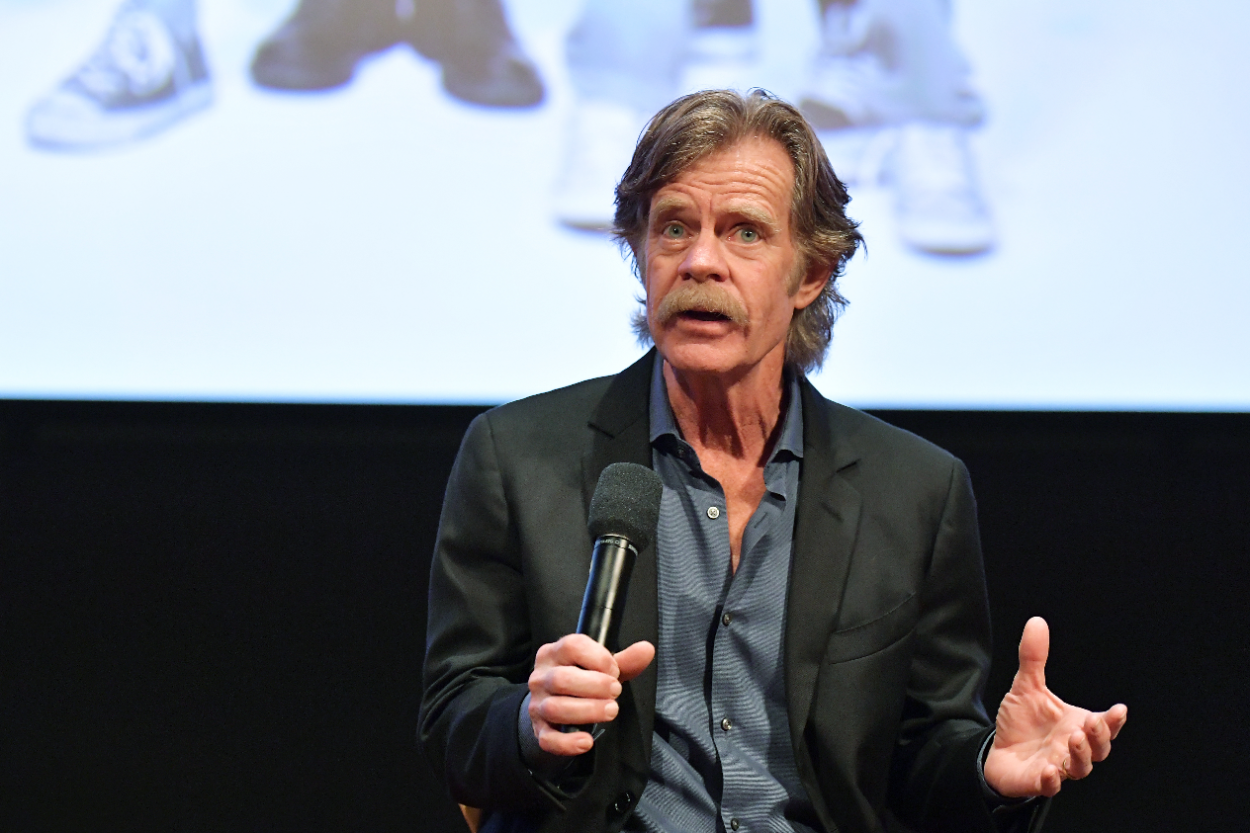 William H. Macy portrayed Frank Gallagher in 'Shameless' for 11 seasons
Husband of late free-spirited Monica who abandoned their six children, the drug-addicted yet intelligent patriarch Frank Gallagher spends his days looking for the next scam that will support his habit.
Fiona, his oldest daughter, dropped out of high school at 16-years-old to raise her younger siblings as Frank doesn't financially or emotionally support his family.
Despite his problems, the Chicago native seemingly loves his kids and passed his brilliant genes with a hustler mentality down to his children.
After his excessive drinking required a liver replacement, Frank continued, resulting in early-stage alcoholic dementia. During the final season, he, and his family, must come to terms with his failing health.
Macy says he 'loves' his character, Frank
Remembered for his Academy-nominated performance as Jerry Lundegaard in 1996 black comedy Fargo, veteran actor William H. Macy mainly made brief appearances in television shows before landing the series regular Frank in Shameless (2011).
During a Dec. 2020 interview with ESPN's Whiskey Neat, Macy spoke about his appreciation for the role and how he came across it. According to the Emmy-Award winner, he previously worked with Shameless showrunner John Wells who sent him the script and directed him to the original British series.
Macy explained he read the script without stage directions to understand the role better and began watching the UK show. The 71-year-old noted he signed on for the show before finishing the first episode.
When it comes to his complicated role, the actor explained he "loves the guy" and pointed out that "everyone's got a Frank in their family." He also acknowledged his minimal presence in the premiere episode but noted "a little Frank goes a long way," or the audience will get tired of the character.
Macy plans on getting more into directing following the show's conclusion
Following in the steps of the original British series, Shameless will come to an end after the 11th season. It's unclear if any character will receive a spinoff, but if Frank doesn't, Macy noted in the interview that he plans to direct more projects after the show concludes.
In 1998, he made his directorial debut with comedy Lip Service under W.H. Macy. After focusing on acting for several years, he returned to directing in 2014 with comedy Rudderless and a short video starring singer Selena Gomez, Hold On.
Macy also directed the 2017 films The Layover and Krystal, as well as three episodes of Shameless. The actor explained he and his wife, actor Felicity Huffman recently wrote a pilot to serve as an adaptation of the fiction book "The Iron Will of Shoeshine Cats" by Hesh Kestin.
Macy noted the couple sold it to Warner Bros. and are currently shopping it to different networks. Additionally, the actor has begun releasing music under the moniker Willie Creeks and dropped his debut single "Whiskey Dell" in early 2021. Shameless airs Sundays at 9/8 Central on Showtime.