'Shameless': This 'Cheers' Star Almost Played the Role of Frank Gallagher
Although it's nearly impossible to imagine anyone portraying Frank, the narcissistic and alcoholic patriarch of the Gallagher family in Shameless, except for William H. Macy, actor Woody Harrelson, widely known for his Emmy Award-winning performance on Cheers, initially landed the role.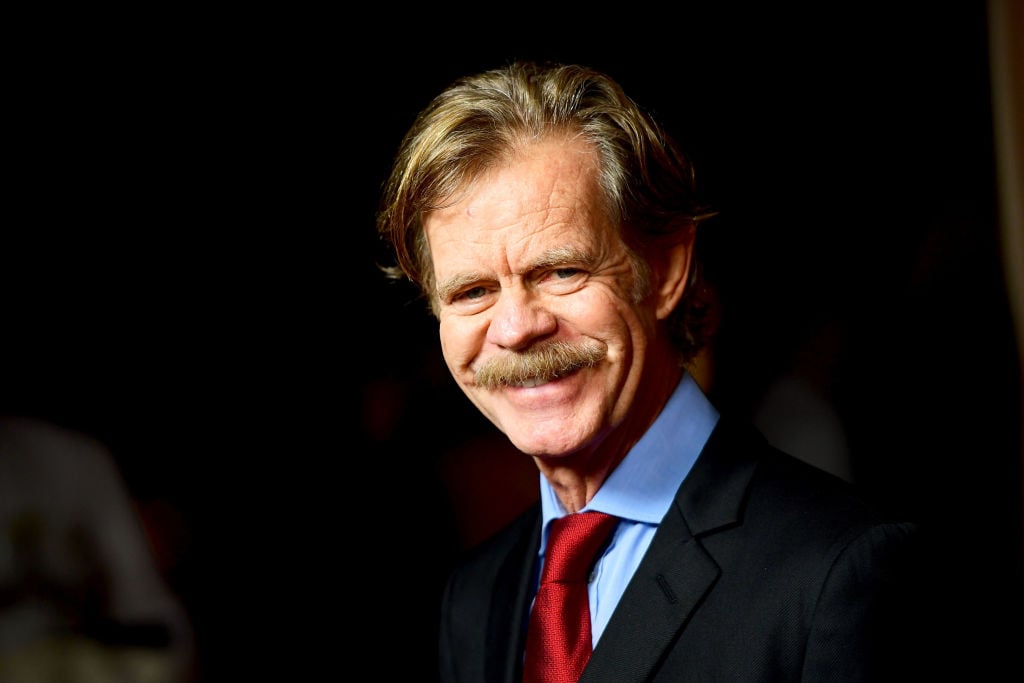 William H. Macy as Frank Gallagher on 'Shameless'
Frequently seen passed out in various places around the south side Chicago, Frank Gallagher is the husband of the late free-spirited Monica who abandoned him and their six children.
However, he doesn't provide for his kids financially, or emotionally, and has used them or even given them away for money. Instead, his oldest daughter Fiona takes care of herself, her siblings, and her scam artist father, who mainly serves as a headache for them.
Frank is brilliant, possibly borderline genius, and a successful scammer despite his refusal to get a job or contribute to society in any meaningful way. Although he usually has a carefree manner, he's a master manipulator and has gotten violent with several people before, including his own sons.
RELATED: 'Shameless' Star Emmy Rossum Almost Didn't Land the Role of Fiona: 'I Had to Fight for This Job'
While Frank has his problems, it's obvious he loves his children and frequently expresses pride when talking about them, as seen in the premiere episode.
Throughout the season, he has shared heartwarming bonding moments with each of them. Additionally, he has passed some good, as well as many not so good, qualities down to his kids as Lip is incredibly smart, and Fiona shares his hustle mentality.
However, almost all of them have his addictive personality, especially the latter two who had their battles with alcohol as well. Even though his kids, and the viewers, have written Frank off as ever going to change, he does have redeemable characteristics that keep everyone, somewhat, rooting for him.
Woody Harrelson almost portrayed Frank Gallagher
A 2011 Shortlist interview with William H. Macy revealed that the Shameless crew initially approached Emmy Award-winning actor Woody Harrelson for the role of Frank in 2007, who agreed at first.
According to Macy, he saw the Cheers actor shortly before the show premiered, and Harrelson asked what he had going on at the time. Macy answered he was doing Shameless, and the actor revealed he "talked to them about that."
RELATED: These Are Still the Best Woody Harrelson Movies of All Time
However, Harrelson claimed he "watched the British version" and "didn't think I could do it better than that." After a pause, Macy responded, "I can," with a laugh, even though he initially thought he was the "second choice."
Harrelson also chose not to participate in the series because he wanted to pursue other opportunities.
Why Woody Harrelson turned down the role
According to OSSA, the Academy Award-nominated actor opted for the 2009 post-apocalyptic comedy, Zombieland. After being approached for Shameless in 2007, the filming kept getting delayed, and Harrelson did not want to wait. Therefore, he walked away from the role.
However, Zombieland became the top-grossing zombie film in the United States until World War Z (2013), and the success propelled him to bigger movies, including The Hunger Games (2012) and Solo: A Star Wars Story (2018).
RELATED: How Many Awards Does 'Shameless' Have?
Additionally, he executive produced and starred in anthology crime drama series, True Detective (2014), opposite Matthew McConaughey. His performance in the show earned him a Golden Globe and two Emmy Award nominations.
Due to Macy's convincing portrayal of Frank Gallagher, he has won three Screen Actors Guild Awards, received two Golden Globe nominations, and five Emmy Award nominations in a row.
Harrelson's decision to turn down the role and Macy's choice to become Frank seemingly worked out great for both of them.