'Shang-Chi' Just Accomplished Something at the Box Office That 'Black Widow' Failed to Do
After its first weekend at the box office, there was no doubt that Shang-Chi and the Legend of the Ten Rings was a success. But now that the second weekend box office numbers are in for the latest installment into the Marvel Cinematic Universe, it's clear that Shang-Chi is a force to be reckoned with in the MCU.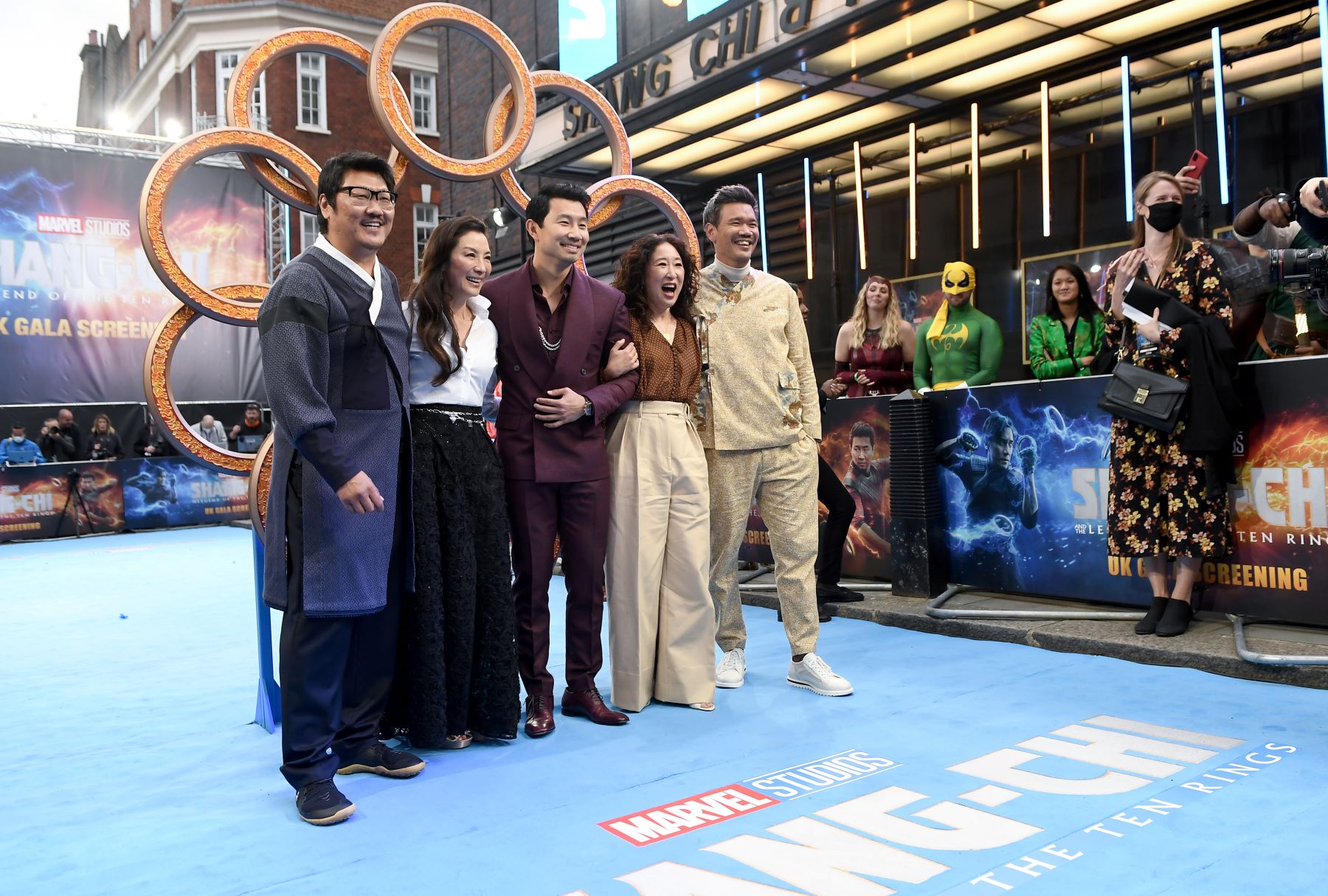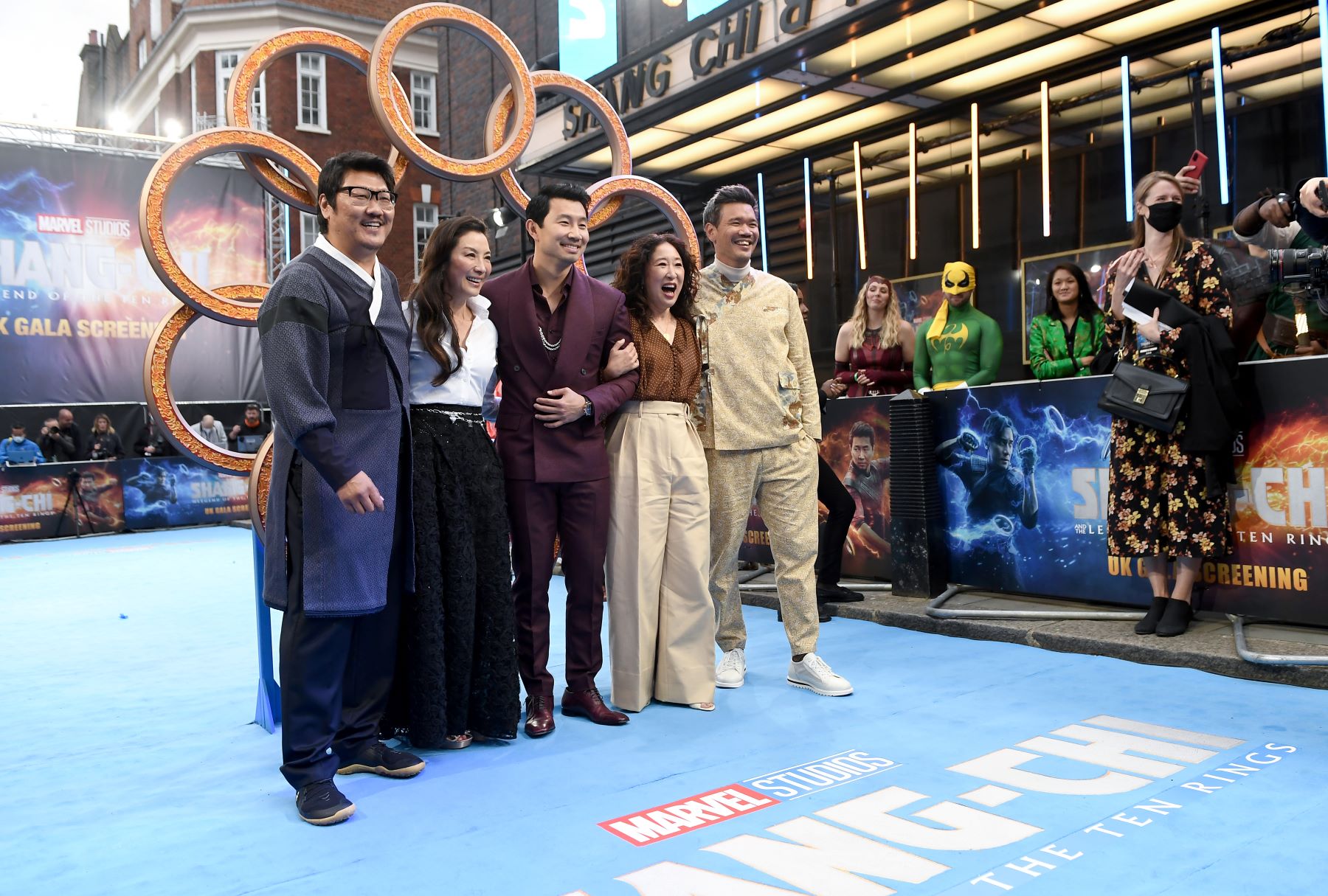 'Shang-Chi' is the biggest movie for the second weekend in a row
In its second weekend at the box office, Shang-Chi and the Legend of the Ten Rings has dominated. According to ComicBook.com, the new MCU film earned $35.7 million this past weekend, making it the number one movie for the second weekend in a row. For Marvel Studios' other release this year, Black Widow, this wasn't the case.
Even though Black Widow did better in the box office for its opening weekend than Shang-Chi, it failed to hold the number one spot for more than a week. Black Widow only made $26 million at the domestic box office for its second weekend in theaters. The film dropped an MCU record-breaking 67.5 percent of its revenue over the course of a week. Meanwhile, Shang-Chi has cemented its place as the number one movie in the United States, ahead of Free Guy and Malignant.
This past weekend's earnings bring Shang-Chi's domestic box office total to $145.6 million.
'Shang-Chi' has continuously set box office records
Shang-Chi's success has only grown ever since its outstanding opening box office numbers. The MCU film earned a total of $94.4 million in its opening weekend, a feat that not many people expected from Shang-Chi. Now, the film has managed to remain on top longer than Black Widow did.
We normally wouldn't call out Shang-Chi's box office success as much as we are, but since we are in the middle of a pandemic, praise for this Marvel movie is warranted. Plus, the film debuted on Labor Day weekend, which is notoriously not a great time for movies to premiere. The fact that it set the record for the highest-grossing movie during Labor Day weekend in a pandemic is impressive.
Shang-Chi is on track to being one of the highest-grossing films of the year at this rate. And no one is more thrilled than the people at Disney and Marvel Studios.
How does this film's success affect future MCU films?
Shang-Chi and the Legend of the Ten Rings was a risk for Disney that paid off tenfold. The powers that be wanted to see if their films could hold up at the box office in a pandemic without a simultaneous release on Disney+ Premier Access. Thankfully, Disney and Marvel Studios now know that their films can succeed in a theater exclusive release.
From now on, fans will most likely see future MCU films get the same treatment as Shang-Chi. A Hollywood insider already reported that Disney will push Eternals as a theater exclusive release. And there's no doubt that they want to do the same with Spider-Man: No Way Home. Perhaps the days of Disney+ Premier Access are over. Well, at least for Marvel Studios films.
Shang-Chi and the Legend of the Ten Rings is in theaters now.
RELATED: 'Shang-Chi' Post-Credits Scene Was a Mystery to Simu Liu and Awkwafina Until Day of Filming