'Shang-Chi and the Legend of the Ten Rings': How Meng'er Zhang Bagged Xialing's Part
Marvel's Shang-Chi and the Legend of the Ten Rings' has been showered with praises since its release last week. The success of Shang-Chi has given a big boost to more diversely cast movies. Many actors in the movie, including Simu Liu who plays Shang-Chi, also made their Marvel debut through the movie and have described getting their roles as nothing short of life-changing. 
Meng'er Zhang, who plays the role of Xialing, an underworld fighting ring owner and Shang-Chi's sister, described to The Hollywood Reporter, how she didn't realize until much later in the audition process, that she was auditioning for a role in Shang-Chi.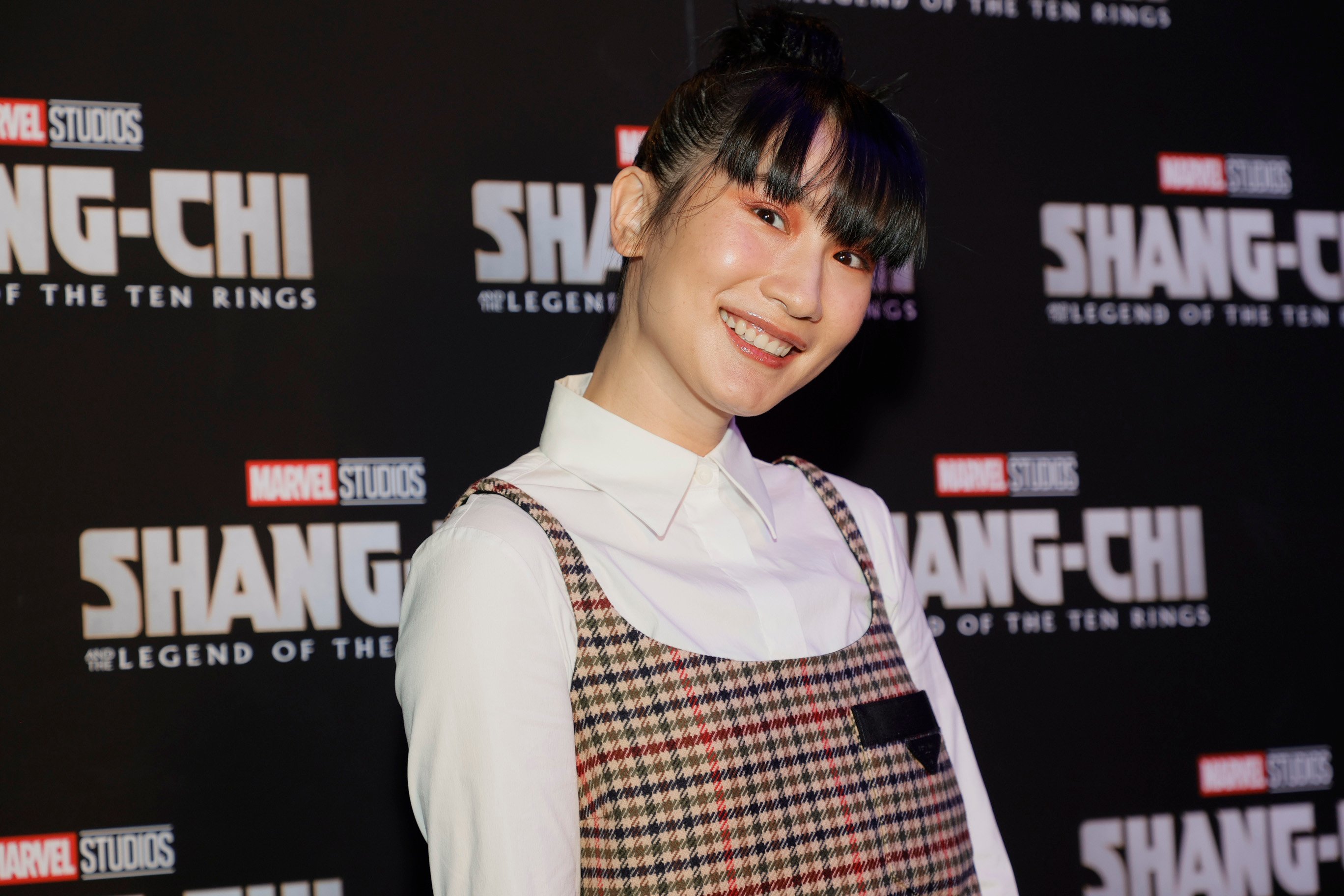 A casting call on a group chat started it all
It was a casting call asking for a woman who could speak both English and Mandarin. The simple message piqued Zhang's interest in the role which would later launch her as a warrior in one of the most celebrated superhero franchises in the world. 
Looking at the requirements, Zhang, who was born in China, thought to herself, "I can do that." And so she sent in her self-tape for the role and got a callback. But even then she didn't know what role or which movie she was auditioning for.
"They flew me to do a screentest with Simu[Liu] and that's when I found out I was auditioning for Shang-Chi," Zhang said.  
Zhang couldn't even tell her parents about the role
Even after she bagged the part of Xialing in Shang-Chi and the Legend of the Ten Rings, Zhang was unable to share the news with her parents.
Zhang's mother is an actor and her father used to be a stage designer. Growing up in a family so closely associated with theater, Zhang knew that she wanted to be an actor and her parents always supported her career choice. 
But her NDA with Marvel prevented her from telling them about her achievement. 
Finally, when she was able to tell her parents, they couldn't believe it.
"Afterwards, when I told them I was doing a Marvel film, they were shocked," Zhang said. "'Marvel,' I said, 'Yeah Marvel.' They said, 'This Marvel?' I said, 'Yeah, this Marvel.'"
Before doing the movie, Zhang, who has intensive theater training and experience like her parents, had not faced the camera in a mainstream movie. As a result, she had to prepare, not just for the action sequences in the movie, but for acting in front of the camera as well.
The grueling preparation to play Xialing in 'Shang-Chi'
Like other actors required to do action and stunts in the movie, Zhang was flown to Australia before the movie began filming. With no background in any martial arts, Zhang was trained for four months. 
The rigorous training, for which Zhang was excited in the beginning, rendered her exhausted in a few weeks. To lift her spirits, her co-actor Liu then took her for a cheat meal. Their cheat meals became a tradition from then on.
Along with this Zhang also worked on developing her acting for the camera. From her co-actor and movie veteran Ben Kingsley to movie director Destin Daniel Cretton, several people helped her get ready to face the camera in a Marvel movie.
With the enormous success of the movie and positive reception of her character, Zhang has much to look forward to. While she doesn't know what writers and creatives at Marvel Studios have in store for Xialing, Zhang said, she's excited about it.
Shang-Chi and the Legend of the Ten Rings released in theaters on Sep. 3.