'Shang-Chi' Earns Second Biggest Domestic Opening of 2021 at the Box Office With $83M Over Labor Day Weekend
Shang-Chi and the Legends of the Ten Rings exceeded expectations at the box office smashing the record for Labor Day openings. Shang-Chi has made an estimated $127.6 million worldwide, according to The Hollywood Reporter. It also set a new global IMAX record for Labor Day weekend by earning $13.2 million on the larger screen format. Only Black Widow, another Marvel Studios film, made more in its first weekend this year. The earnings of Shang-Chi are impressive given the impact of the delta variant.
Anyone who can defeat Michael Myers of Halloween is not to be trifled with. The Rob Zombie remake held the record with $30.6 in 2007. The Marvel Studios movie is the third highest September opening ever behind the nasty clown from Stephen King's It and It: Chapter Two. The unforeseen success of Shang-Chi has convinced Sony to move Venom: Let There Be Carnage up to Oct. 1.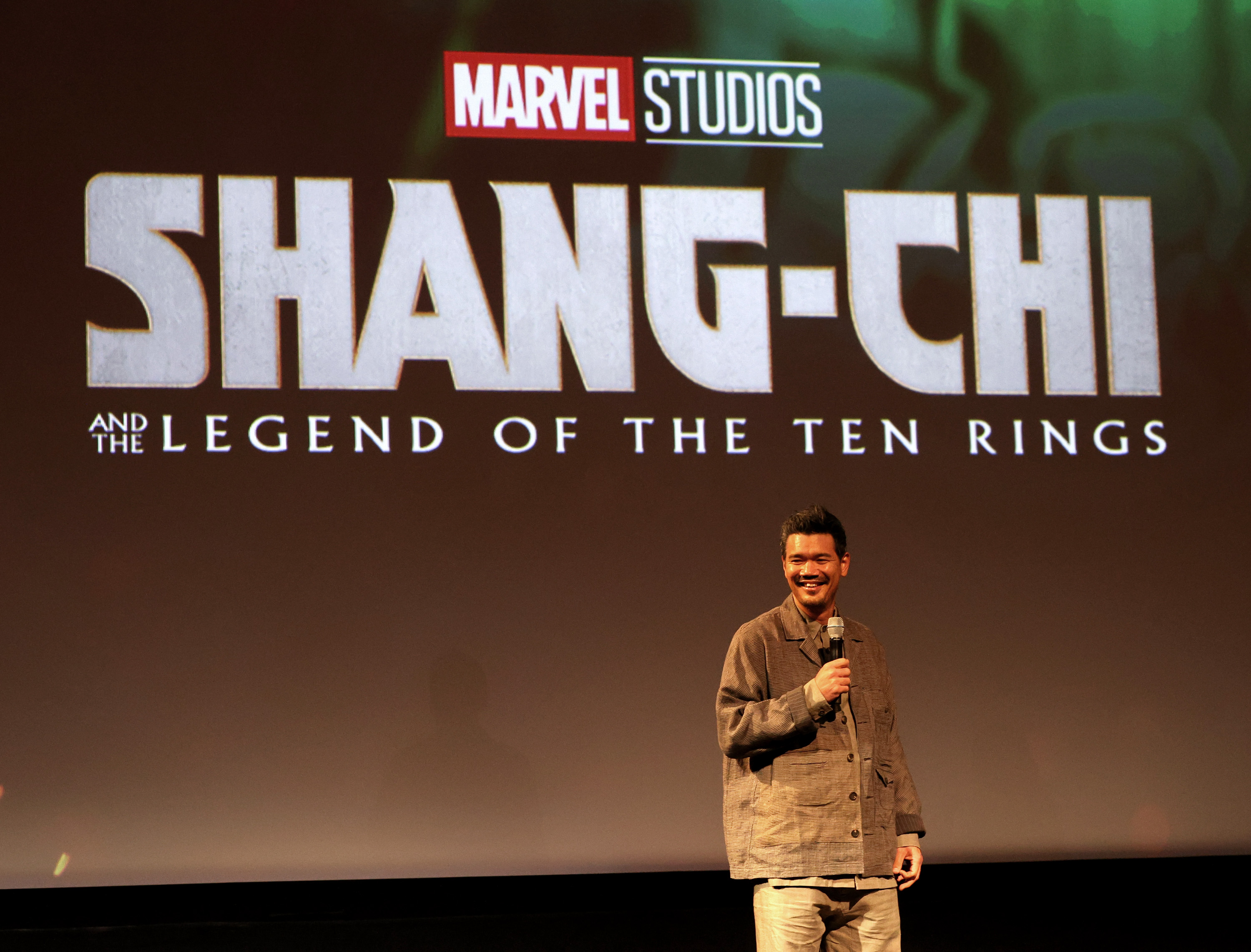 'Shang-Chi' started as a Marvel comic in the 1970s and is now a major motion picture from Disney
Directed by Destin Daniel Cretton, Shang-Chi stars Simu Liu as Marvel Studios' first Asian lead hero, alongside Awkwafina, Meng'er Zhang, Tony Leung, Benedict Wong, Fala Chen, and Michelle Yeoh. The PG-13 movie has earned positive reviews from critics and fans. In the film, Shang-Chi must face his past when confronted by the mysterious Ten Rings organization led by his father, Xu Wenwu. The success of the movie could open the door for Shang-Chi's appearance in future MCU movies, including Doctor Strange in the Multiverse of Madness.
Shang-Chi is an adaptation from Marvel Comics that debuted in Special Marvel Edition No. 15 in 1973 as created by Steve Englehart and Jim Starlin. Shang-Chi was given his own comic book, Master of Kung Fu. It featured a villain named Fu Manchu that embodied a racist stereotype of Chinese villainy. Cretton and writers Dave Callaham and Andrew Lanham decided to create a brand-new character, Xu Wenwu, for the movie. The Ten Rings have previously appeared in all three Iron Man movies as well as Ant-Man.
'Shang-Chi' is only available in theaters, not on Disney+
An important factor is Disney's decision not to release Shang-Chi on its streaming platform at the same time. It has an exclusive 45-day window in theaters providing theater owners a much-needed boost.
Black Widow was released on the same day in theaters and on Disney+ Premier Access for a $30 fee. It earned $371.3 million worldwide but many in the industry believe its total could have been higher if it had not been released on Disney+ at the same time. Star Scarlett Johansson is suing Disney over box office gross and lost earnings because Black Widow was released on the studio's streaming service.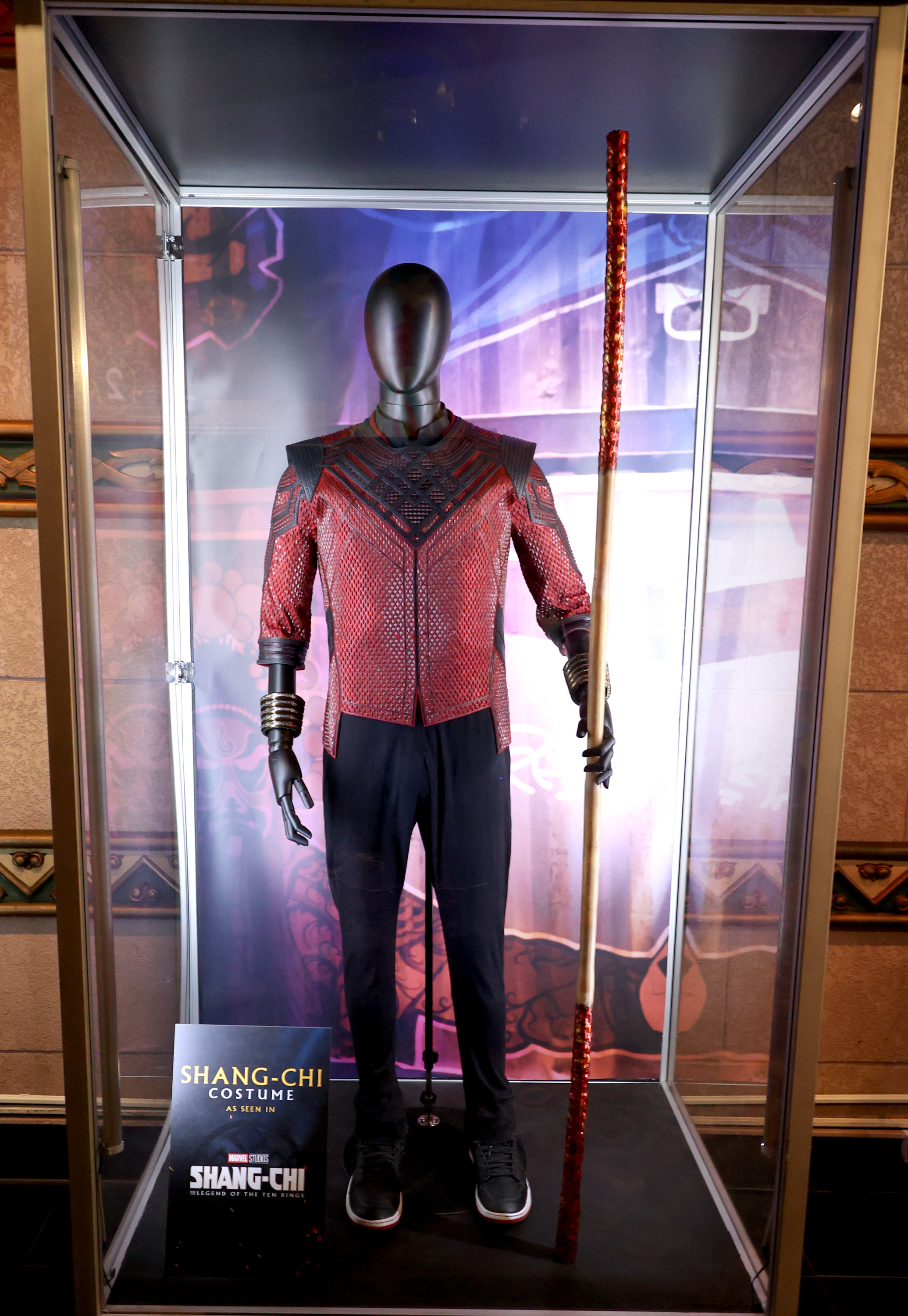 Theater owners need an exclusive window to attract people back in theaters
At the recent CinemaCon, there was a lot of discussion about the impact of simultaneous releases on theater owners. Rolando Rodriguez, chairman of the National Association of Theatre Owners, was relieved Disney decided to use a 45-day window for theatrical release. "It's going to be a great showing from us to our fantastic friends at the Walt Disney Company … to show them the importance of theatrical exhibition," he said.
National Association of Theatre Owners president and CEO John Fithian thanked the Motion Picture Association and the Directors Guild for helping to keep the lights on in cinema. "More than 100 directors rallied to support our industry by signing an unprecedented letter to Congress asking for help," he said. "MPA members have helped us reopen safely and have provided new films to bring customers back. Members of the creative community have shown their support in so many ways to make one thing crystal clear: their best work is made for the big screen."
In other box office news, Candyman was #2 at the box office with an estimated $13.4 million. Ryan Reynolds' Free Guy earned $8.7 million, and The Rock's Jungle Cruise $3.9 million. So far, Free Guy is closing in on $100 million with a domestic total of $91.8 million. Jungle Cruise has reached $106.9 million in the U.S. and Canada.