'Shang-Chi' End-Credits Scenes, Explained: What's Next for Marvel's New Hero?
Is it worth staying through the credits for 'Shang-Chi'? Those who do will have a better idea of what's next for Marvel's newest hero.
Shang-Chi and the Legend of the Ten Rings introduced Phase 4's first new hero, giving Marvel fans a taste of what the franchise's future will look like post-Avengers: Endgame. The titular Shang-Chi (Simu Liu) brings a powerful and fun addition to the Marvel Cinematic Universe, but his origin story doesn't tie too heavily into the events of the Infinity Saga. However, the film promises to bring Shang-Chi into the other heroes' orbit through its end-credits scenes.
[Spoiler warning: This article contains spoilers for Marvel's Shang-Chi and the Legend of the Ten Rings.]
Does 'Shang-Chi' have an end-credits scene?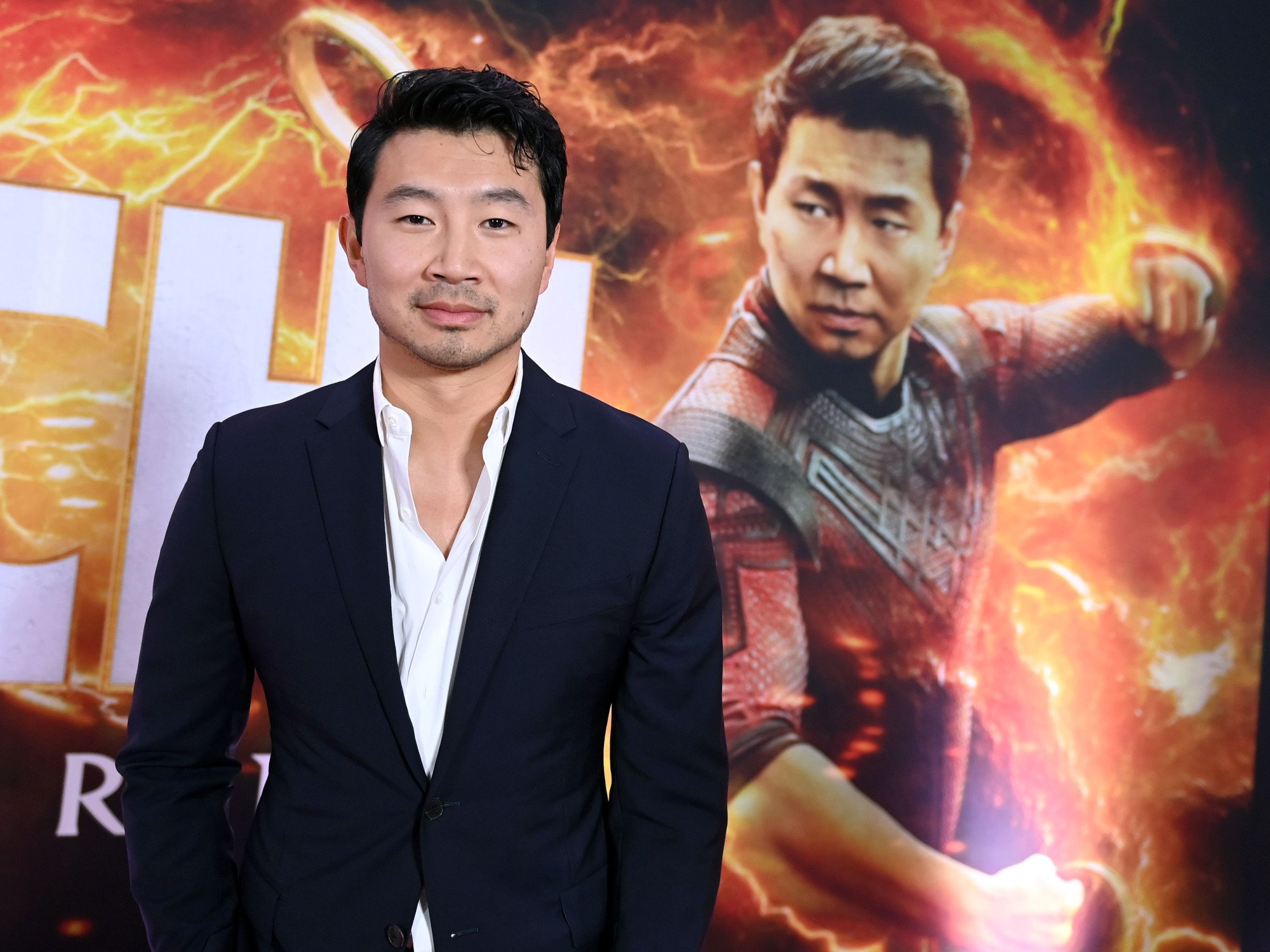 Marvel is known for tying its projects together through end-credits scenes, and that doesn't appear to be changing with Phase 4. Black Widow's final moments teased what's to come in the Disney+ series Hawkeye. Likewise, Shang-Chi's end-credits scenes show what's next for the film's heroes.
So, if you're wondering whether you should stick around through the film's credits, the answer is yet. Shang-Chi contains two end-credits scenes, prompting viewers to stay through the entirety of the film.
Will Shang-Chi join the Avengers?
Shang-Chi's first end-credits scene starts out comically enough, with Shang-Chi and Katy (Awkwafina) telling their friends about their adventures with the Ten Rings. Naturally, they sound like they're lying — but Wong (Benedict Wong) shows up in time to prove they haven't totally lost their minds.
Wong brings Shang-Chi and Katy through one of his portals, where a holographic Bruce Banner (Mark Ruffalo) and Captain Marvel (Brie Larson) await them. The group discusses the Ten Rings, which Bruce suggests are more than 1,000 years old. Meanwhile, Captain Marvel admits she's never seen the substance they're made out of. For someone who's spent so much time traversing the galaxy, that's definitely a bit odd.
Wong also reveals that some sort of signal went out when Shang-Chi used the Ten Rings, though none of the characters know what it means. Who's sending that signal — and why — is likely to come up during a future project.
So, what does this mean for Shang-Chi's future? Well, first of all, he can expect a call from the Avengers if there's ever any trouble. That's a good sign another superhero team-up is on the horizon, and that Liu's character will be involved in it.
On top of that, whatever is calling the rings is likely to send Shang-Chi on another journey — although what's happening in the second end-credits scene may preoccupy him first.
What's happening with Meng'er Zhang's Xialing in the second end-credits scene?
The second end-credits scene in Shang-Chi doesn't focus on the titular hero. Instead, it shows what becomes of his sister, Xialing (Meng'er Zhang) — and well, it doesn't look like fans have seen the last of her.
While Shang-Chi is under the impression Xialing returned to their father's compound to break up the Ten Rings and get their family's affairs in order, Xialing's final moments on-screen suggest otherwise. The end-credits scene shows her sitting in her father's seat while the members of the Ten Rings train around her. Of course, the organization now accepts women, so the real question is what other changes Xialing plans on making.
On their father's watch, the Ten Rings functioned as a terrorist organization. Could Xialing change that? On the one hand, she seems less ruthless than he was. However, the film does show her inclination toward power. It's very possible her empire could prove just as heinous as her father's.
So, does this mean the MCU is building Xialing to become one of its Phase 4 villains? It's possible. During a discussion with Variety, director Destin Daniel Cretton didn't confirm if Xialing's intentions are the same as her father's.
"I think that's a fair assessment, if that's what you think," he said. "You know, the purpose of these snippets, they are to create questions."
And fans will leave Shang-Chi with a number of questions following the end-credits scenes. On the bright side, they'll also get to see Wong do karaoke — and that's definitely a highlight of the film overall.