'Shang-Chi': Legendary Hong Kong Actor Tony Chiu-Wai Leung Reunites Michelle Yeoh for the 1st Time in Nearly 30 Years
Marvel's phase four has introduced new characters and shows and films that have fans occupied and engaged. The studio's latest addition Shang-Chi and The Legend of The Ten Rings premiered in September 2021.
The film features several action sequences and well-thought-out storylines that are akin to the Marvel Cinematic Universe. It also formed a mini-reunion for actors Tony Chiu- Wai Leung and Michelle Yeoh, who worked together again after nearly 30 years.
Shang-Chi deals with his complicated past in the movie
Shang Chi and The Legend of The Ten Rings focuses on the titular character who received brutal martial arts training from his father after The Iron Gang killed his mother. His father, Wenwu, had abandoned The Ten Rings for a chance at a normal life with his family. However, after his wife's murder, he seeks revenge and uses his son to do so. The Ten Rings organization or The Mandarin is a terrorist group whose mission is to destroy the world and cause chaos by any means necessary.
After conducting the assassination against his mother's killer, Shang Chi escapes to San Francisco and adopts the name, Shaun. Members of the Ten Rings locate and attack him, stealing his mother's pendant. They also anonymously disclose his sister's location, and fearing for her life and pendant, he sets out to find her.
Wenwu finds them and uses the pendants to make a map to his mother's hometown Ta Lo. He reveals Shang Chi's mother is alive, and when Shang Chi, his sister and best friend, refuse to help him invade Ta Lo, he imprisons them.
They break out and learn that the Dweller-in-Darkness was manipulating Wenwu into believing Li isn't dead. They fight and emerge victorious. Shang Chi and his best friend return to San Francisco, and viewers later learn that Shang Chi's sister became the new leader of The Mandarin (the Ten Rings).
In the late '80s, when Stan Lee considered making a TV show about the movie, he wanted Bruce Lee (whom the character was based on) 's son Brandon Lee to play the title character, but his plan fell through.
'Shang-Chi' is Leung's first role in an American film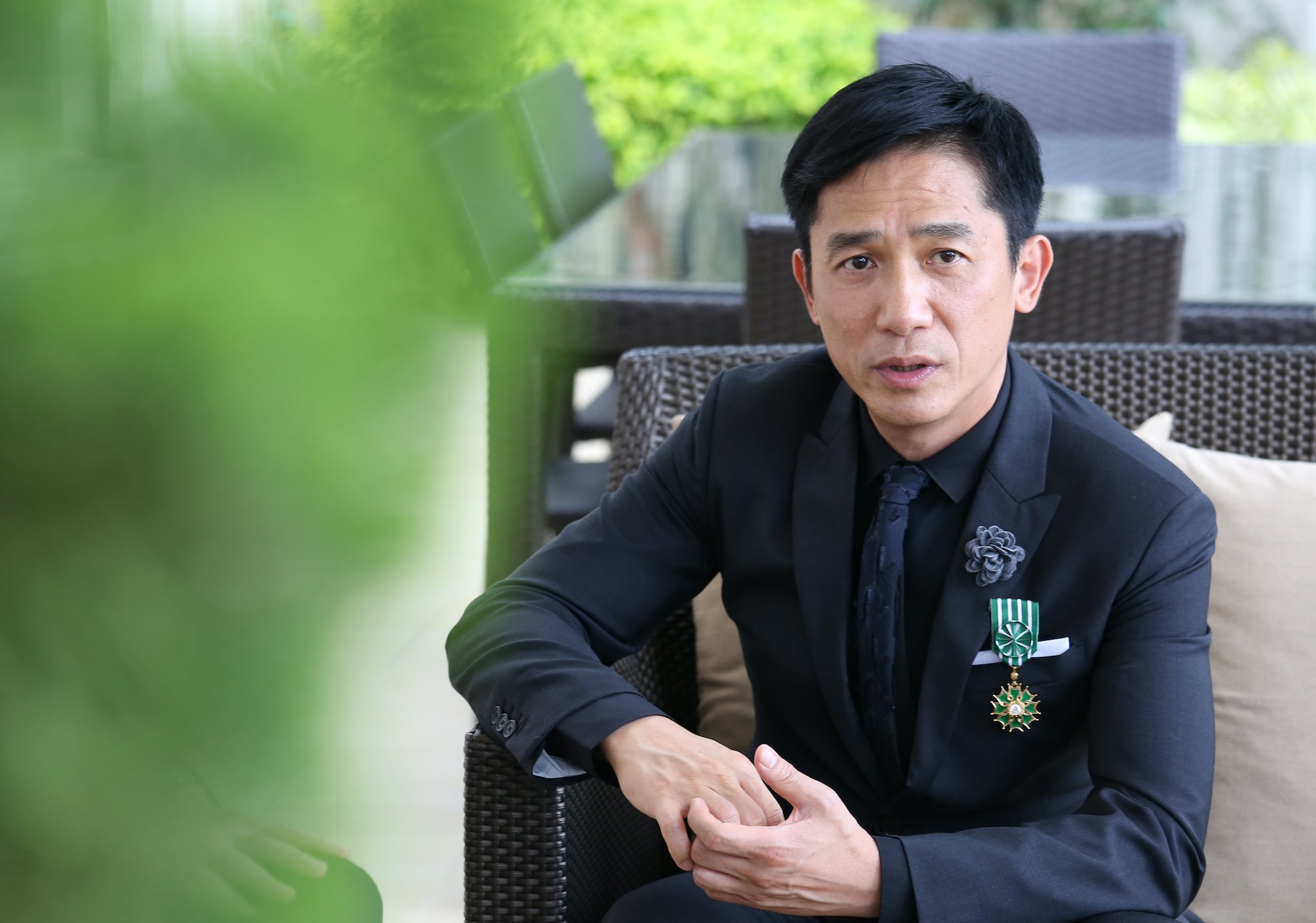 Leung plays Shang-Chi's father, Wenwu, and leader of the Ten Rings, who has a strained relationship with his son but sacrifices himself for his son in his final act of fatherhood. Even though the Hong Kong actor speaks fluent English, his role in the Marvel film marked his first ever in an American movie. It was also the first English-speaking role he's had in his acting career.
Before his casting, Leung didn't know anything about Mandarin, his character in the comics, and he didn't try to do his research. When Marvel contacted him for the role, they allowed him to exercise full authority and create his own history with Wenwu.
Although he didn't mind playing the villain, he wanted to give Wenwu some history and character depth. The actor, however, trained for the role even though director Destiny Daniel Cretton told him he didn't need to as much of the film's action would be added in the editing stage with computer imagery.
The movie was a reunion for Leung and Yeoh
Yeoh and Leung play relatives in the movie as The Mechanic actor plays Shang Chi's aunt. According to IMDb, the film was the first time Leung and Yeoh appeared onscreen together in nearly three decades. The two appeared in Butterfly and Sword (Xin Liu Xing hu die Jian) in 1993.
Yeoh's role in Shang Chi makes her the second actor to have had double roles in the MCU after fellow Crazy Rich Asians actor Gemma Chan who also appeared in two of the studio's movies, Captain America in 2019 and Eternals 2021. Yeoh had a role in the second installment of the Guardians of The Galaxy franchise in 2017, playing Aleta Ogord.
RELATED: Where Does 'Shang-Chi' Fall on the Marvel Cinematic Universe's Timeline?