'Shang-Chi': Who Plays Young Shang-Chi in Marvel's New Movie?
Shang-Chi and the Legend of the Ten Rings welcomed Simu Liu's hero into the Marvel Cinematic Universe, but Liu isn't the only actor to bring the titular Shang-Chi to life. Throughout the film, viewers get glimpses of Shang-Chi as a child and a teenager, necessitating younger stars to take on those parts. The actor who depicts the character's childhood is an industry newcomer who was as excited to star in a Marvel movie as he was to work with Tony Leung.
Who is Marvel's Shang-Chi?
Shang-Chi is the newest addition to the MCU's lineup of heroes, but he promises to carve out a space for himself among the existing Avengers. Based on the Marvel Comics character, Liu's Shang-Chi is born to the leader of the Ten Rings organization, Xu Wenwu (Tony Leung), and the former protector of the Ta Lo, Ying Li (Fala Chen).
Both his mother and father possess extraordinary abilities, and Liu's character picks up martial arts and powers from both. However, he has a fairly traumatic childhood. Liu's character flees from that life, but he's eventually forced to face his past. That's why the film contains so many flashbacks to his younger years — all expertly played by an industry newcomer.
Jayden Zhang brings young Shang-Chi to life in the film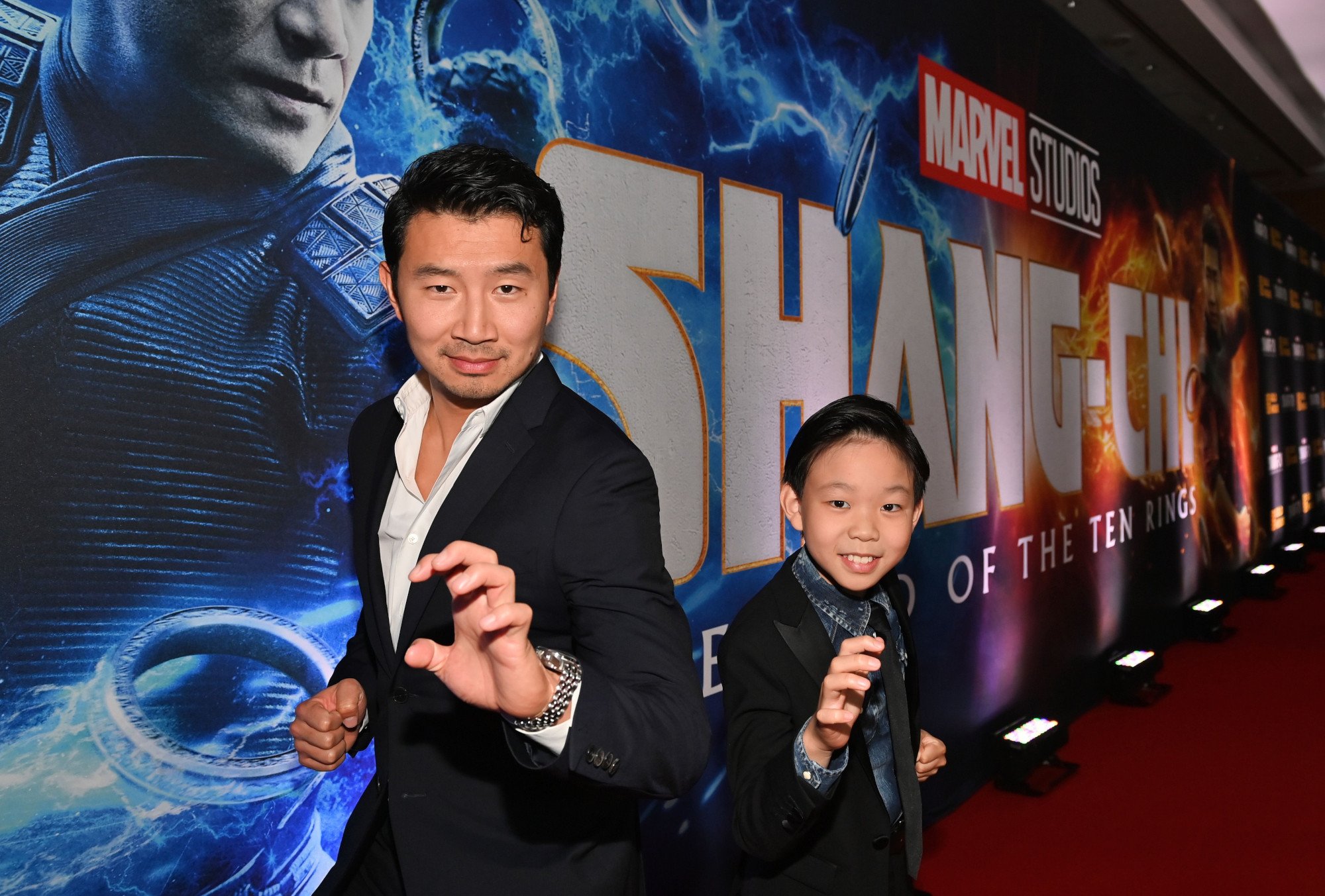 As for who brings Shang-Chi's tumultuous childhood to the big screen, that honor goes to none other than Jayden Zhang. Shang-Chi and the Legend of the Ten Rings is Zhang's film debut, and he didn't even know he was auditioning for a Marvel movie when he sent in his tapes. However, he did meet the two biggest requisites for the role: fluency in Mandarin Chinese and a background in martial arts.
Speaking with Comic Book Resources, the young star recalled his excitement after realizing he'd been cast in the MCU:
"We had no idea what I was even auditioning for because there wasn't even a project name! I sent the self-tape in, and for a few months, we received no reply at all. So I just assumed I didn't get the role and forgot all about it; but then, a few months later, when I was coming home from school, my mom told me that I had gotten the role. I was so excited because Shang-Chi was my first acting job ever, and it was a Marvel movie!"
Shang-Chi might be Zhang's first movie, but the actor is already slated for Andrew Wyatt's upcoming biopic Sight. After his MCU performance, viewers can probably expect to see him in other roles, too. After all, Marvel is an impressive way to kick off an acting career.
Jayden Zhang shares why working on the Marvel movie felt 'surreal'
A longtime fan of superheroes, Zhang was obviously thrilled to work on a Marvel movie like Shang-Chi. However, that wasn't the only jarring thing about playing the young hero.
Shang-Chi's father plays a pivotal role in the hero's life, so Zhang has a number of scenes with Leung. During an interview with Looper, he opened up about working so closely with such a renowned actor:
"It's just so surreal and crazy. I think he's just one of the best actors that I've ever seen. And really it's kind of scary a little bit how he can enter his character. He can be completely immersed inside of his character. And one time I even forgot, hey, is this a nice guy I met offset? Or is this super mean scary villain dad?"
Moviegoers can catch the "scary villain dad" version of Leung's character — and Zhang's debut performance — in Shang-Chi and the Legend of the Ten Rings. The film is currently playing exclusively in theaters.