'Shang-Chi' Star Simu Liu Was Once a Stunt Double for This Fall Out Boy Video
Simu Liu is no stranger to stunts, as he did many of his own while filming 'Shang-Chi.' Years ago, he also served as a stunt double for Fall Out Boy's Pete Wentz.
Marvel's Shang-Chi and the Legend of the Ten Rings hit theaters this September, catapulting Simu Liu to Avengers-level fame. Moviegoers have praised the film's lead for his portrayal of the titular hero — and many recognize him from his time as Jung on Kim's Convenience. However, Liu has held a few odd jobs prior to his Marvel debut, even modeling for stock images at one point. Apparently, the Shang-Chi star also served as a stunt double for one of Fall Out Boy's music videos.
Simu Liu did his own stunts for Marvel's 'Shang-Chi'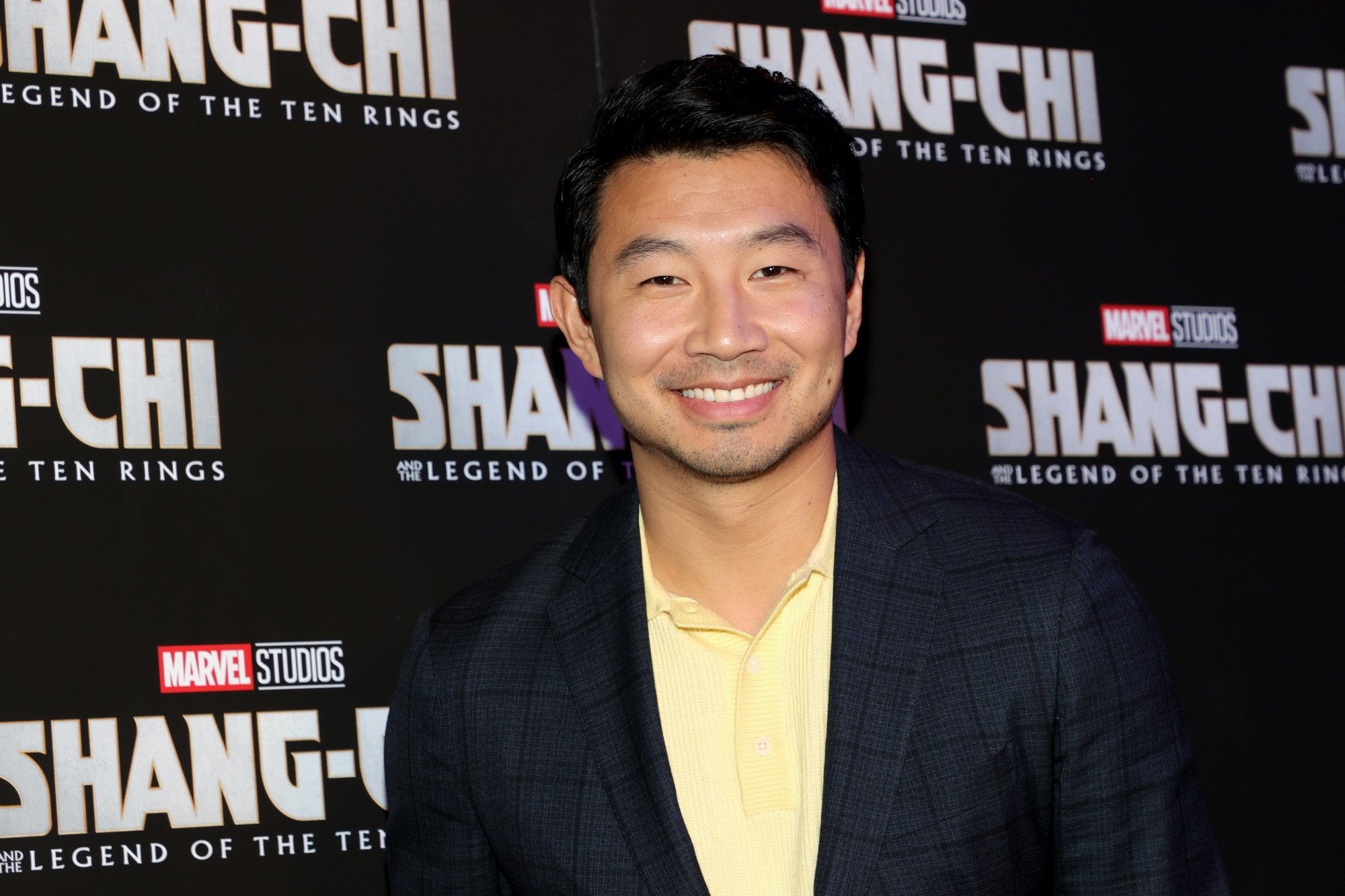 Perhaps it's no surprise that Liu worked as a stunt double on music videos. After all, the Marvel star was more than willing to do his own stunts in Shang-Chi and the Legend of the Ten Rings. According to Shang-Chi's fight coordinator Andy Cheng, Liu didn't even use a stunt double for the bus fight sequence at the beginning of the film.
Cheng told Insider that Liu handled his own stunts in that scene, emphasizing how talented the actor is:
"It was all Simu. Physically, he is really fit, even from the first time we trained him in Los Angeles. He already came prepared. He does everything. He's a very talented guy."
Cheng also revealed the hardest moment for Liu to capture: when a girl starts falling out the bus window and Shang-Chi catches her. The fight coordinator admitted that moment took a few tries to get right, especially since the bus is at a 45-degree angle the whole time.
"[Liu] had to run really fast and try catching the girl when she's already falling," he explained. "He only had a second. We had all the wires set up [on the actors] but he still needed to physically catch her. He had to catch her and then put his foot onto the 45-degree bus at an awkward angle."
Given the final product, you wouldn't know Liu had any difficulties bringing the scene to life. Liu seems to be a natural when it comes to stunt work, and Shang-Chi isn't the first time he's showed off those skills.
Simu Liu was a stunt double for Fall Out Boy's Pete Wentz
Shang-Chi and the Legend of the Ten Rings isn't the first time Liu found himself tasked with doing stunt work. Back in 2014, he worked as a stunt double for a Fall Out Boy. During one of the band's more action-packed music videos, he filled in for bassist Pete Wentz, something he later posted about on Twitter.
"That time I was a stunt double for @petewentz," the actor wrote, topping it off with a photo of the two of them. In the hashtags, he joked about the "resemblance" between him and Pete Wentz, calling the musician his "brother from another mother."
His connection to Fall Out Boy is one of the little-known facts about Liu's career. So, which of the band's songs did he work on the music video for?
Which Fall Out Boy video did the 'Shang-Chi' star work on?
As for which Fall Out Boy video Liu worked on, the answer resides in his hashtags. Alongside his jokes about resembling Wentz, the Shang-Chi star tagged "Centuries." The 2014 song is from Fall Out Boy's sixth studio album, American Beauty/American Psycho.
The music video for "Centuries" sees the band members fighting as gladiators in the Roman Colosseum. Although their showdown isn't nearly as intricate as the fight scenes from Shang-Chi, it apparently was enough to warrant stunt doubles. To be fair, the band members do get thrown around a bit during their fight with Jon Ambrose's character. The end also sees Wentz landing an epic blow to their opponent's head using a sling.
Now that he's part of the MCU, Liu is likely to be doing stunts for himself moving forward. Still, it's fun to look back at his career before becoming Shang-Chi. It's full of interesting projects like this one.
Shang-Chi and the Legend of the Ten Rings is currently playing in theaters.