Shania Twain's Painful Battle With Lyme Disease – And Her Big Comeback
Singer Shania Twain has been through her share of heartache in her life – an abusive and difficult childhood, betrayal by her best friend and husband and, as she opened up recently, the pain of almost losing her voice and livelihood to Lyme Disease.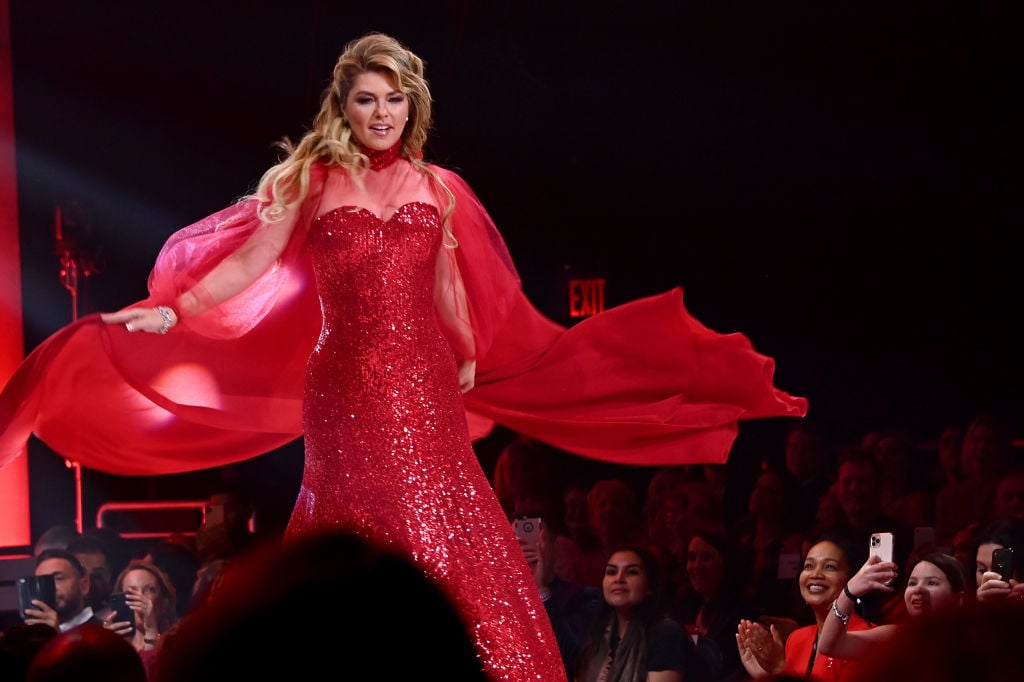 Find out what the resilient artist had to say and what she's been up to lately.
Shania Twain's stressful divorce from producer Mutt Lange
Twain was divorced from her husband, renowned music producer Mutt Lange, in 2010. The couple had been married since 1993 and separated after the 54-year-old singer discovered her husband had been unfaithful to her with her best friend, Marie-Anne Thiébaud.
The Man I Feel Like A Woman! singer wrote in her book, From This Moment On, "I was disgusted that another woman's lust for a lifestyle upgrade was worth the devastation of my family."
Twain eventually remarried, surprisingly, in a 2011 wedding to Thiébaud's ex-husband, Frederic Thiébaud. She was reluctant to do so, cautious of what the world would think of her, essentially, marriage swapping.
Speaking to People last week, the singer expressed gratitude for the love she found after such a breach of trust.
"I'm so grateful I found the faith and courage to love again — because the last thing you want to do when you're crushed is love again," Twain said.
"When you have a great loss, you lose faith; you get very discouraged. I'm sure a lot of people say, 'I'm never going to love again. I never want to fall in love again.' Songs have been written about that. I'm really glad that that got turned around for me, and that's what this relationship is."
Her secret Lyme Disease struggle
The country and pop singer realized in 2003 that she had been bitten by a tick but had no idea of what she would have to endure after its bite.
She told The National Post in 2017 about the Lyme Disease she had to live with for years and how it affected her voice.
Twain was bitten while visiting Virginia in 2003. "I saw a tick fall off me," she said.
The From This Moment On singer said her symptoms showed up right away.
"I was on tour, so I almost fell off the stage every night," she recalled. "I was very, very dizzy and didn't know what was going on. It's just one of those things you don't suspect."
It took her years to figure out why her voice had petered out – she didn't record for 15 years – until a Philadelphia otolaryngologist concluded that it was nerve damage caused by Lyme disease. In 2018, the doctor implanted Gore-Tex stabilizers in the singer's throat that allowed her vocal muscles to not become so easily fatigued, boosting her confidence.
Twain's comeback
For all the hardship Twain has endured, she is making up for it big time.
In 2019, she debuted as an actress with John Travolta playing her love interest in the race car film Trading Paint.
This year, the mother of one is appearing with Gary Sinise in I Still Believe, a film about Christian singer Jeremy Camp's heartbreak, loss, and faith. The film will be releasing in March of 2020.
The really big news for Twain? Her new Las Vegas residency, "Let's Go!," at the Zappos theater, which began December 6, 2019 and just shows the artist's perseverance.
"Sometimes I get overwhelmed coping with things," she told AARP this month, "but experience also teaches you how to manage. When you get older, you have so much experience at falling and getting up," she said. "You're not going to stop falling. But you will get better at getting up and brushing yourself off. I believe that. I've lived it."