Sharon Osbourne Reflects on the Frightening Night Her Husband Ozzy Tried To Kill Her While High on Drugs
Ozzy and Sharon Osbourne's relationship proves that love conquers all. Their marriage spans nearly 40 years and the two have overcome addiction, infidelity, and difficulties in parenting their kids. But one crazed night nearly cost Ozzy his freedom – and Sharon's life.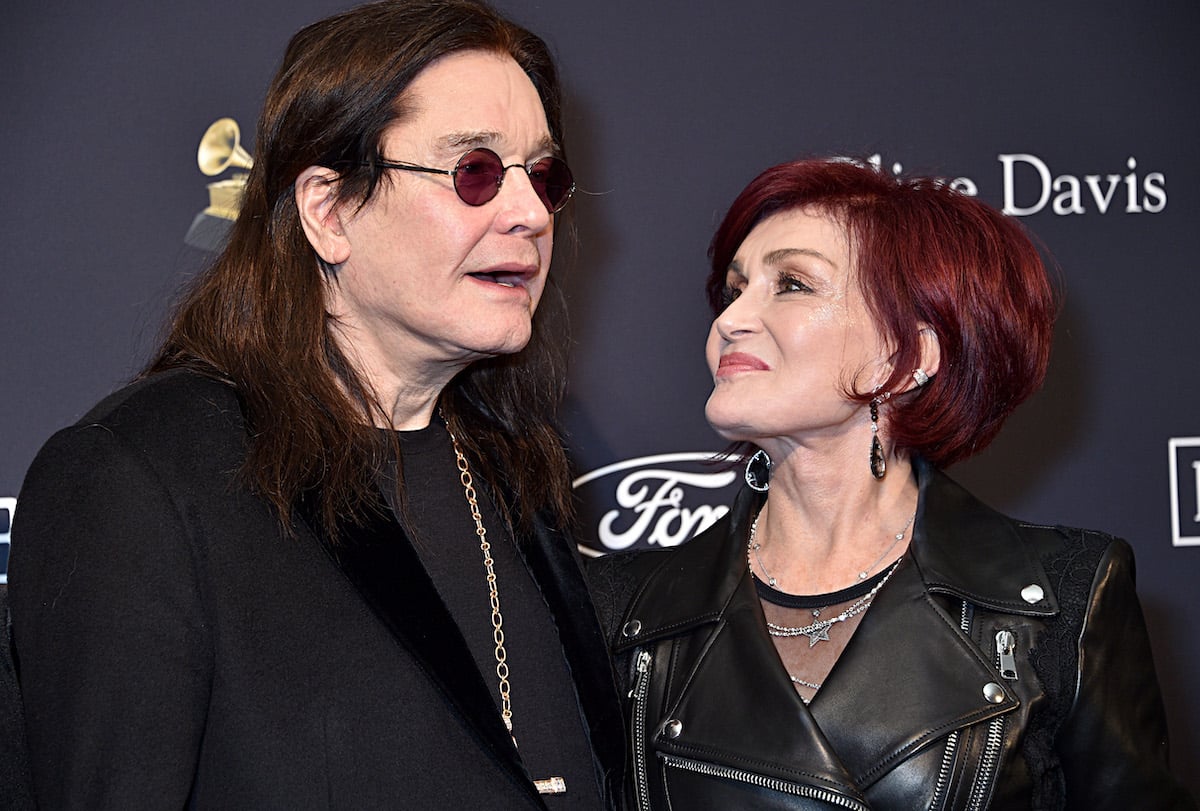 In a new documentary, the couple recalls the moment Ozzy tried to kill Sharon while high on drugs. The two talk about how they moved forward.
Sharon Osbourne opens up about the night Ozzy Osbourne tried to kill her
Sharon has been married to the Black Sabbath lead since 1982. Their relationship definitely exudes one of a Rock N' Roll love affair that has included Ozzy's drug use. But during one night of Ozzy's binging, Sharon says things became frightening and near-deadly.
In Ozzy's new documentary, Biography: The Nine Lives of Ozzy Osbourne, the couple reflect on a night in 1989 when Ozzy nearly choked Sharon to death while he was on several drugs. Sharon says she and Ozzy had been fighting throughout the day and Sharon had a feeling things would become dark but carried on with her normal routine anyways.
After putting her children to bed, Sharon lie on a sofa and began reading. Out of nowhere, she says Ozzy appeared next to her. He was so high and out of it that she says he was unrecognizable. 
"I had no idea who sat across from me on the sofa but it wasn't my husband," she recalls. "He gets to a stage where he gets this look in his eyes where his shutters are down and I couldn't get through to him. He just says, 'We've come to a decision that you've got to die.'" 
Ozzy began choking Sharon. Fighting for her life, she reached across a table and pressed a panic button and cops came to the rescue.
Her husband awoke in an Amsterdam jail and could not believe the charges he was facing. Sharon did not press charges.
Interestingly, Ozzy remembers the moment he choked Sharon, admitting in his documentary interview, "I felt the calmest I've ever felt in my life. It was like serenity. Everything was just peaceful."
Sharon Osbourne and Ozzy Osbourne have split several times throughout their lengthy marriage
Ozzy spent six months in a rehabilitation center following the attack on Sharon. She admits she considered divorce but says she was miserable without him. She says Ozzy changed for the better after the incident. 
"I hated being without him," Sharon says. "Ozzy was very frightened when he came out and when he was in his house, he definitely watched what he was doing. He frightened himself."
It wouldn't be the first time the two split. Ozzy's addiction has not been the couple's only problem. She says his infidelity is also a contributing factor, telling The Telegraph in a 2017 interview that Ozzy had six extramarital affairs, per The Huffington Post.
They separated in 2016 after Sharon's discovery that Ozzy was sleeping with his hairstylist. Fans of The Talk remember Sharon publicly declaring her marriage was over while drinking a glass of lemonade on the daytime talk show as a nod to Beyoncé's album about her marital issues with Jay-Z.
Ozzy and Sharon reconciled after Ozzy went public with sex addiction and committed to seeking help. The two renewed their vows.