Sharon Stone Once Called out Gwyneth Paltrow for Making Fun of Her on 'Saturday Night Live'
A feud almost stirred between actors Gwyneth Paltrow and Sharon Stone due to an old Saturday Night's Live sketch. Although Paltrow might not have meant Stone any harm, Stone took a big offense to the portrayal. So much so she had some not-so-nice words for the Oscar-winner.
Sharon Stone took offense to Gwyneth Paltrow's 'Saturday Night Live' sketch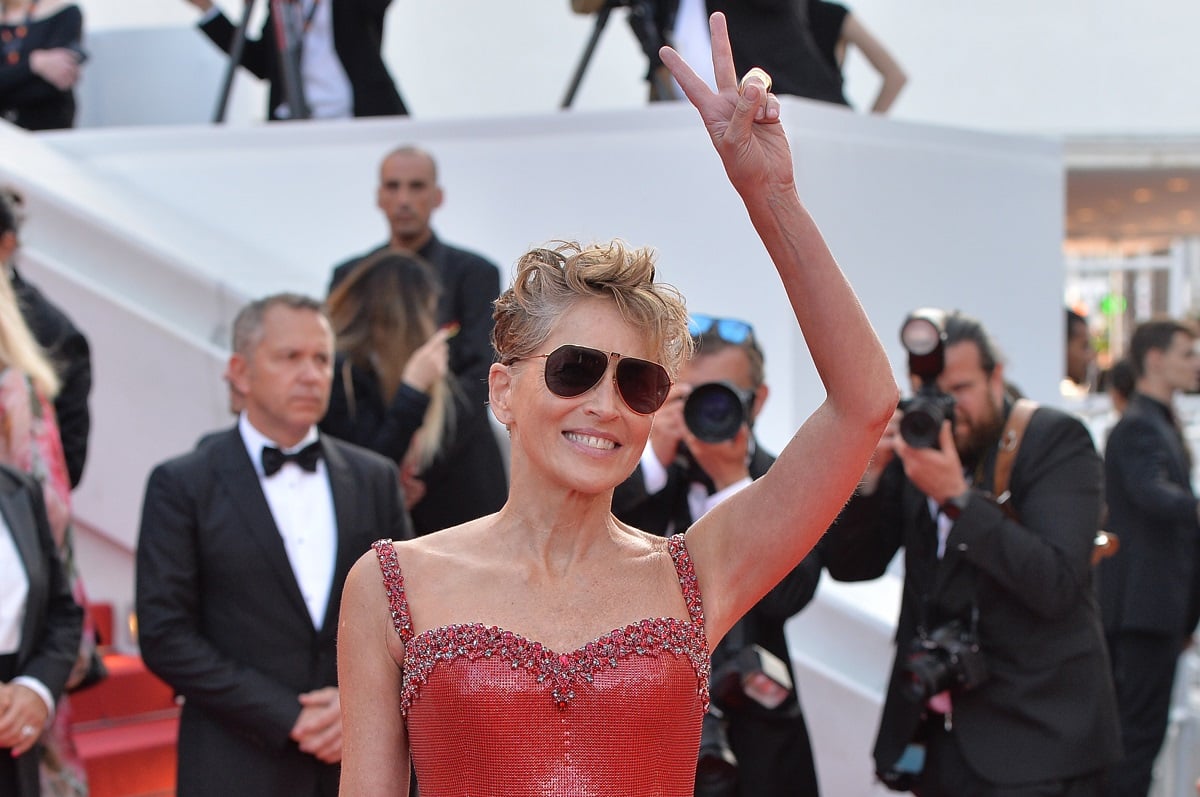 Stone once revealed that she didn't take too kindly to a joke Paltrow made at the Basic Instinct star's expense. The sketch was made even more personal for Stone when Paltrow singled out the actor's husband, Phil Bronstein, as creepy.
"I didn't appreciate it. And I particularly didn't appreciate her being malicious about my husband," she once said on Movieline (via Free Public Library).
Stone gave Paltrow the benefit of the doubt because of her youth, but still threw a few jabs the star's way.
"Gwyneth Paltrow is very young and lives in a rarefied air that is very thin. It is like she is not getting enough oxygen," Stone continued.
The Golden-Globe winner would go on to label Paltrow as naive, and being advised by others who didn't truly have the actor's best interest.
"The woman is being guided by people who have bigger plans than her. I would like to think that she's just young and that she will eventually spend her fame valuably," she added.

At the time, it was noted that Paltrow hadn't apologized for the sketch.
Sharon Stone resolved her issues with Gwyneth Paltrow at Cannes
Stone and Paltrow would later bump into each other at Cannes where the two would discuss their differences. At first Stone was more than surprised with the Iron Man actor being at the film festival.
"I was in Cannes as a judge and there was a knock on my door and I opened the door and it was Gwyneth," she once said on Watch What Happens Live (via Standard-Freeholder). "I was like, 'What the 'F' are you doing here?' and she said, 'Well, I was dropped off for a party and my car left…' So I said, 'You better come in'."
Afterward, the two had a long chat with each other which allowed the actors to settle their differences.
"We sat on the balcony and we had this amazingly beautiful, serendipitous opportunity to actually get to know each other and see how the business has taken women and used them against each other for so many years," Stone shared.
Who has a higher net worth between Sharon Stone and Gwyneth Paltrow?
Sharon Stone and Gwyneth Paltrow have both enjoyed immense success in the film industry. Celebrity Net Worth has reported that Stone has amassed a fortune worth $60 million over the years thanks to her career. But Paltrow's most recent net worth has allegedly shot up to $200 million.
The website reports that part of Paltrow's net worth is from acting. But another part of it comes from her lifestyle brand Goop. The company was founded in 2008 as a newsletter for lifestyle recommendations, and the brand has grown immensely since then. Goop now has a podcast, a print magazine, a website, and boasts a devoted fanbase that continues to grow.