Sharon Stone Once Revealed That Starring in 'Casino' Made Her Quit Hollywood
Actor Sharon Stone reached a new high in her career when she starred in the Martin Scorsese film Casino. As many know, she played Robert De Niro's villainous wife in the critically acclaimed film, and was even nominated for an Oscar.
Despite the praise she received for her performance, however, Casino was one of the main reasons she left the industry.
'Casino' was Sharon Stone's favorite movie to work on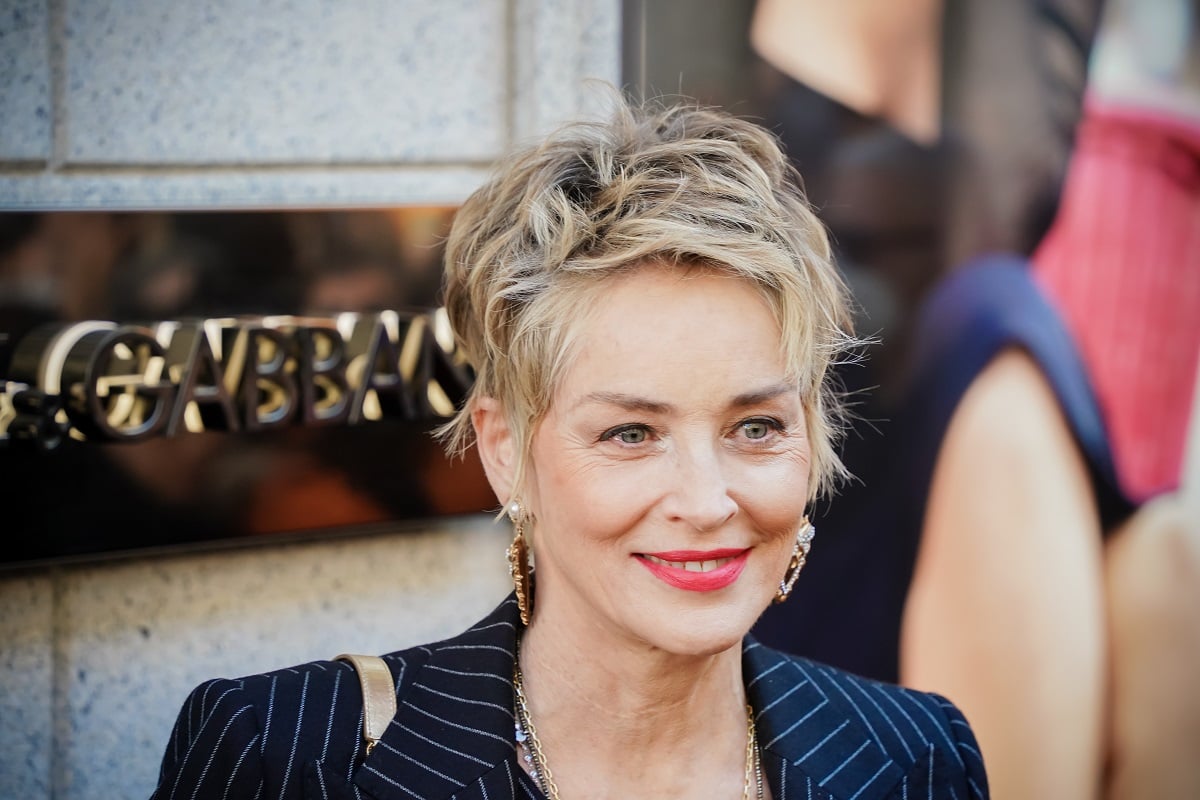 Stone made her breakthrough in Hollywood with her iconic role as Catherine Tramell in Basic Instinct. But she saw Scorsese's Casino as the highlight of her career, as she was able to work with artists she idolized. Stone also felt that she truly proved her acting abilities by landing a lead role in the film.
"Well, because I'm one of those people who when I do work and do my thing… You know, tell me "It's out of my range," and, honey, I'm gonna get it.  So, working with Scorsese, DeNiro—that's going to the Olympics and you have to do a triple axel, a double salchow, three flips, a spin and get in and do it. That's Scorsese," Stone once told NBC News.
But Casino not only gave her the opportunity to work with respected and revered Hollywood talents. To Stone, she was able to show that she could hold her own with them as well.
"Getting them to let me play, let me part of it, and achieve… Thinking, 'Can I get to be one of the guys?' 'Can I be good enough?' 'Can I keep up?' Because they like to work 20 hours a day.  They're like work maniacs.  And can I get Marty to actually really talk to me," she continued. "That was it for me. There are other directors I super admire like that that I'd like to work with. But, that was it.  When I started acting, I was asked said, 'What's your dream?' 'What would you like to achieve?' I would say, 'Oh, I'd like to sit opposite DeNiro and hold my own.'"
Sharon Stone got 'freaked out' after 'Casino' and quit Hollywood
Although Stone's dreams came true with Casino, doing the film also came with a setback. After Stone received her Oscar nomination at 38 years old, she admitted to feeling overwhelmed by the business. In an interview with Cigaraficionado, Stone shared that the Scorsese flick had her living in fear. This was mainly because the Oscar-nominee didn't believe she'd be able to find another role as good as Casino.
"I didn't know how to even say that I was grateful and lucky to be there, and I didn't know how to go out and get another part like it and keep doing it," she said. "I felt like I'd hit some pinnacle, an apex, but I didn't know how to do anything else, to go on. I think it was because I lived in fear. I didn't understand back then it would be OK to say, 'Thanks, Wow. Fantastic. Gee, I'd like to do that again.' That it would be OK to say that."
The Catwoman actor would later leave the film industry shortly after her Oscar nomination for the film.
"I got– I kind of panicked after that. I just didn't know what to do, quite frankly. I kind of freaked out and quit the business," she once said according to another interview with NBC News.
Sharon Stone realized she had to act her age when she returned to Hollywood
After a long break from the entertainment industry, Stone decided to return to Hollywood. But given that she was an actor in her 40s now, she realized she had to choose her roles carefully.
"They were just like, you know, 'You're too old to star opposite ______.' Frankly, men that were 15 years older than me. And I thought, 'You know what? I'm just not going to pretend that I'm not my age.' Because a lot of actresses will just go, 'I'm 35.' And I thought, 'I'm not doing that.' I like being 40," she said.
By doing so, she felt that the belief of women not being able to get acting roles after a certain age was a myth.
"You know how people say there's no roles for women in their 40s? What I learned was there's no roles for women who won't be in their 40s. For women who will be in their 40s, there's a ton of work," she said.
RELATED: Sharon Stone Was Never 'Comfortable' Around Michael Douglas While Filming 'Basic Instinct'