Sharon Stone Was Conned Into Her 'Basic Instinct' Flashing Scene
Find out how Sharon Stone didn't sign up for her now-iconic 'Basic Instinct' scene.
Sharon Stone is an award-winning actress and model, who rose to fame for playing a villain in the erotic thriller Basic Instinct. Stone has appeared in everything from westerns to romantic comedies. Most recently, Stone appeared in the Ryan Murphy-helmed Netflix series Ratched, opposite Sarah Paulson.
Still, many remember Stone best for her role in Basic Instinct. According to a report, Stone may have been tricked into doing the scene from the film that made her a certified sex symbol. 
Sharon Stone achieved worldwide fame for 'Basic Instinct'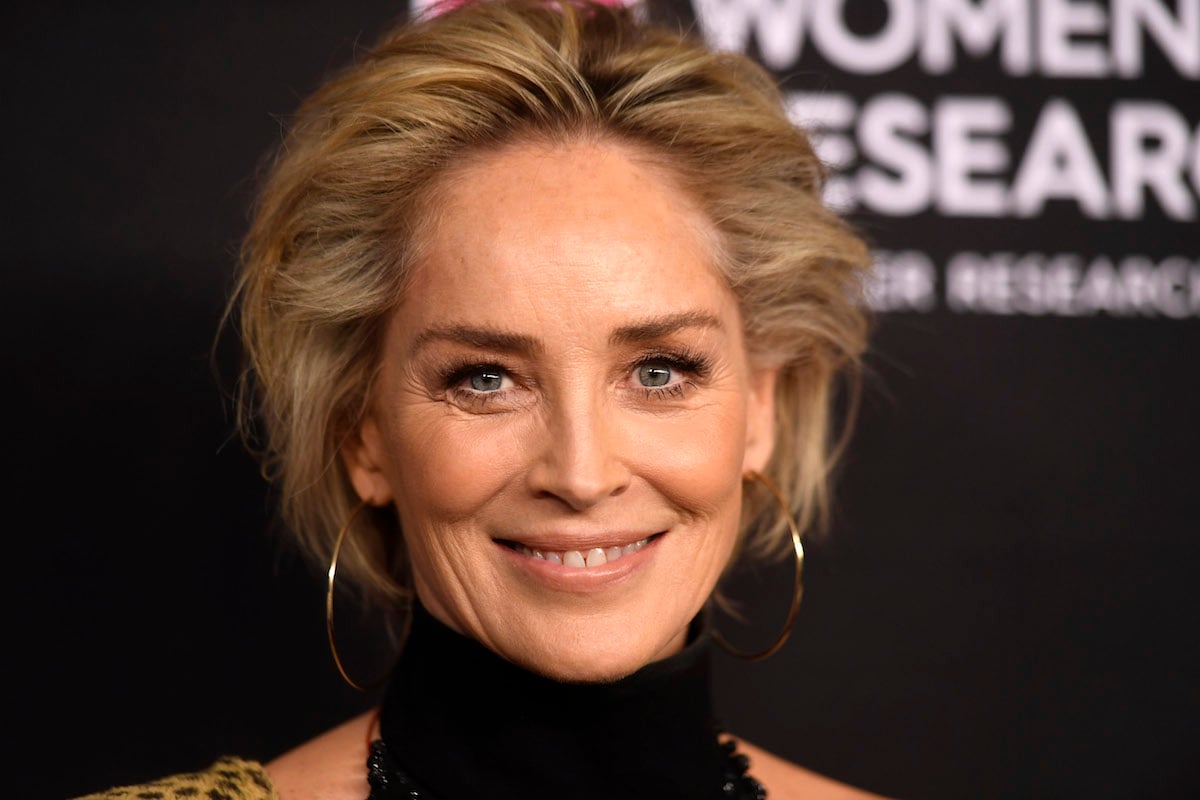 Stone was born in Pennsylvania in 1958. Raised as the daughter of an accountant and a factory worker, Stone was very academically gifted as a child and did extremely well in school.
She graduated from high school in 1975, by which time she had already started to earn acclaim for her beauty. She went on to attend the Edinboro University of Pennsylvania, becoming a candidate for Miss Pennsylvania while going to class.
In 1977, two years after she graduated from high school, Stone moved to New Jersey, intent on pursuing a career as a model. It wasn't long after that she was signed as a model by Ford Modeling Agency.
After modeling all over the world for a few years, Stone decided to become an actor, appearing in movies like Stardust Memories, Deadly Blessing, and Where Sleeping Dogs Lie. She made a name for herself as a beautiful model, but it wasn't until 1992 that Stone really became a star when she appeared in the erotic thriller Basic Instinct. 
Was Sharon Stone tricked into doing her famous flashing scene?
In Basic Instinct, Stone played Catherine Tramell, an alleged serial killer. Stone had many scene-stealing moments, but none were more headline-worthy than the scene where Stone, smartly dressed in a suit, uncrossed her legs, flashing the camera in the process. Stone became a superstar after her role in the film and played a slew of sexy characters in the years following.
However, according to a report, Stone actually had no idea that she would be flashing the camera and did not consent to the scene. Some reports even claimed that Stone even slapped the film's director after she saw the completed film and the scene where she is on-camera, sans underwear.
Stone said in an interview: "When we did it, it was going to be an innuendo and the director said, 'We're seeing the white of your underwear, I need you to take them off.' And I'm like, 'I don't want you to see anything and he's like, 'No, no you're not going to.' So I gave him the underwear, put them in the pocket of his shirt, and he said, 'Now watch on the monitor…' In those days… it's not like now where everything is high definition, and when I looked at the monitor you really couldn't see anything."
She added: "So when I saw it in the theatre, with a bunch of other people, I was like (in shock). When the film ended I went in the booth and I slapped him (Verhoeven) and I said, 'You could have showed me this to me by myself.' It's so right for the movie and so right for the character but if I would have gotten that (perfect shot), even by accident, I would have had the courtesy to show it to my actor. But, I would have kept it in the movie."
The director, Paul Verhoeven, does not remember the incident the same way, reportedly insisting that the young actress had indeed given her consent to be filmed. Although, he did state that he had asked her to remove her underwear prior to shooting, telling her that the white of her undergarments was interfering with the way that the scene looked on film. 
Stone said last year, reports The Independent: "Some years ago I was sitting on a sound stage, and my director said, 'Can you hand me your underpants because we're seeing them in the scene and you shouldn't have underpants on, but we won't see anything.' I said, 'Sure.' I didn't know this moment would change my life."
What is Sharon Stone doing these days?
After appearing in a slew of big-budget movies all throughout the '90s, Stone took a step back from Hollywood in the early 2000s. She continued to work in movies, mostly in smaller, independent dramas, with her most high-profile roles being in films like Beautiful Jo, Cold Creek Manor, Catwoman, and Broken Flowers. She managed to work with some truly incredible talents, including Bill Murray and Jim Jarmusch. 
In 2020, Stone added the title of Netflix star to her resume when she appeared in the all-new series Ratched. As glamorous, mysterious Lenore Osgood, Stone proved that she is as talented and stunning as ever.
Stone might not accept every role that comes her way these days, but she definitely still has the unique ability to make a splash in any project that she takes on.