Sharon Stone's 'Mini Seizures' Filming 'Basic Instinct' Had Coworkers Thinking She Was Doing Drugs
Sharon Stone suffered from seizures while filming 'Basic Instinct' that had her peers thinking she was consuming drugs.
Sharon Stone is one of Hollywood's all-time famous actors, a performer who has worked in the entertainment industry for three decades. Stone, who has appeared in everything from big-budget movies to independent films, is still a bankable performer to this day.
The actor rose to fame for her work in the erotic thriller Basic Instinct, rocking a white mini dress that got everyone talking. While the movie made Stone a star, her time filming it was far from easy — and as she admitted in a recent interview, some serious health problems that she experienced on the set had some of her co-stars thinking that she was on drugs. 
Sharon Stone had her big breakout in 'Basic Instinct'
Stone was born in Pennsylvania in 1958. Although she was academically gifted as a child, it was Stone's extraordinary beauty that really got people talking, and as a young woman, she got involved in beauty pageants.
In the late '70s, Stone decided to pursue a career as a model and was eventually signed to Ford Modeling Agency in New York City. By the early '80s, Stone had landed a series of bit parts in movies and decided to try her hand at acting as a career.
In 1990, Stone garnered attention when she was cast in the movie Total Recall, opposite Arnold Schwarzenegger.
Still, it wasn't until her 1992 appearance as Catherine Tramell in the film Basic Instinct that she really became a Hollywood power player. The film, most notably her "flashing" scene, made Stone a sex symbol — a position that she retains to this day. 
Sharon Stone had 'mini seizures' while she was filming 'Basic Instinct'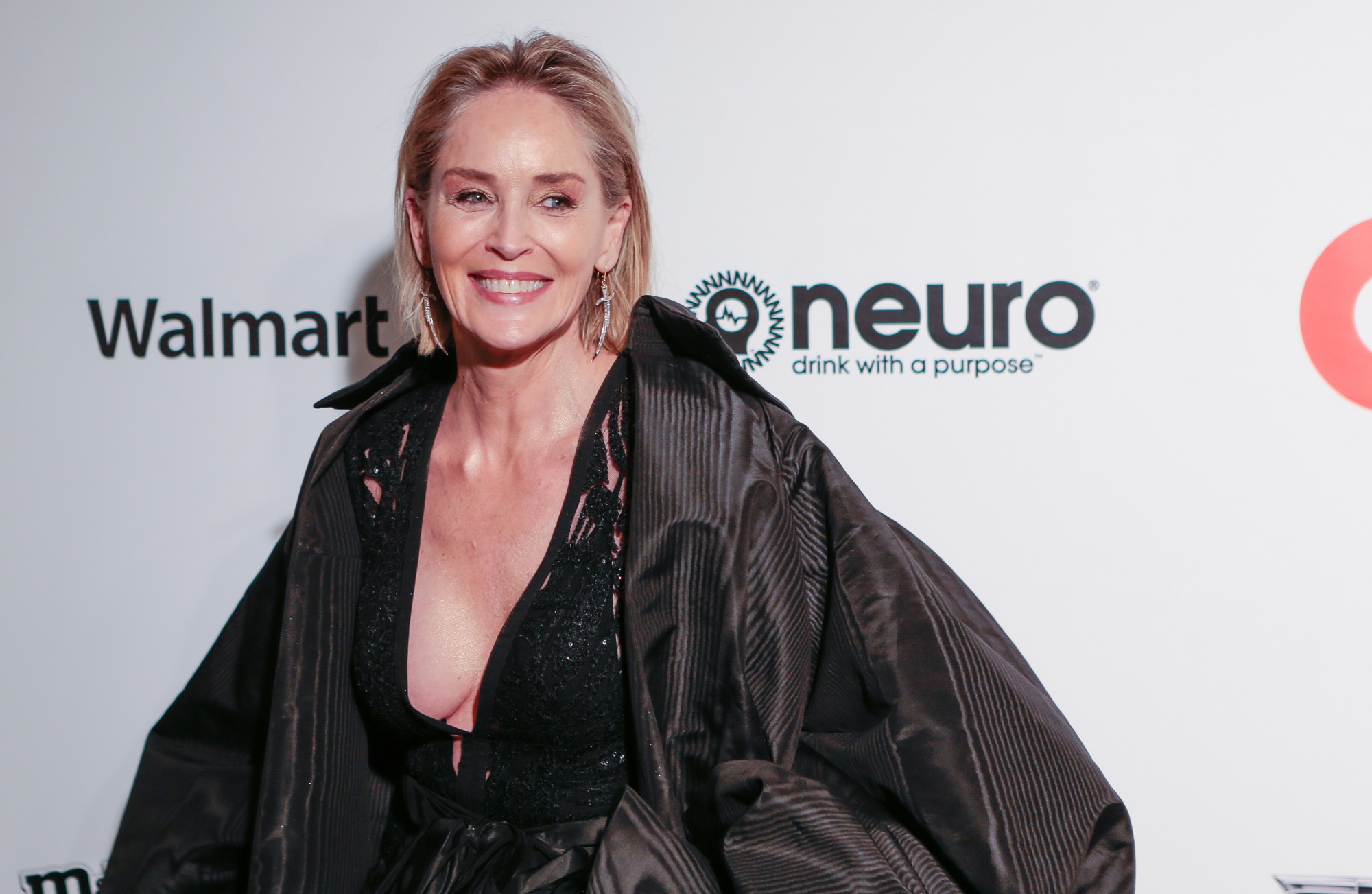 Stone recently opened up to The New Yorker, talking about her experience filming Basic Instinct. Stone revealed that while filming the movie, she began showing signs of serious health problems: "I was clearly having some mini seizures when I was doing 'Basic Instinct.' I would go like this. (She tilts her head back and flutters her eyes.) I used to tell people I was having them, and nobody would believe me."
Stone admitted that many of her co-stars on Basic Instinct started to believe that because of her behavior, they started to assume she was taking drugs. Ultimately, Stone was able to finish filming Basic Instinct without further incident, but the early health issues that she displayed in 1992 came to fruition in 2001, when the actress was hospitalized for a stroke. 
Sharon Stone was eventually hospitalized for a stroke
In the same interview with The New Yorker, Sharon Stone stated that after she was hospitalized for her 2001 stroke, her director on Basic Instinct came to the hospital to visit her — the same director who had told Stone so many years earlier that her colleagues believed she was taking drugs. "I kept saying, 'I'm not taking drugs and I don't know why this happens to me,'" Stone revealed. "So when this (stroke) happened, there was a little bit of 'Ohhh.'"
These days, Stone is healthy — although she still experiences pressure in her brain that can lead to some difficulty maintaining long conversations. "My brain seizes 24/7, but I take a drug to stop that," the legendary actress said. Fortunately for her fans, Stone has a solid handle on her health history and her unique needs, which means she will hopefully be acting for years to come. Stay tuned to Showbiz Cheat Sheet for all the latest entertainment news!