Shaunie O'Neal Details Starting 'Basketball Wives' Amid Her Divorce From Shaq
Shaunie O'Neal began filming 'Basketball Wives' amid her divorce from Shaq.
Shaunie O'Neal has carved out a lane of her own as the executive producer and a cast member of Basketball Wives. The former wife of Shaquille "Shaq" O'Neal refused to be defined by her husband's superstar status and a famous last name. While going through a divorce, she tapped into the reality television world and created the show to document what it's really like in the sports lifestyle.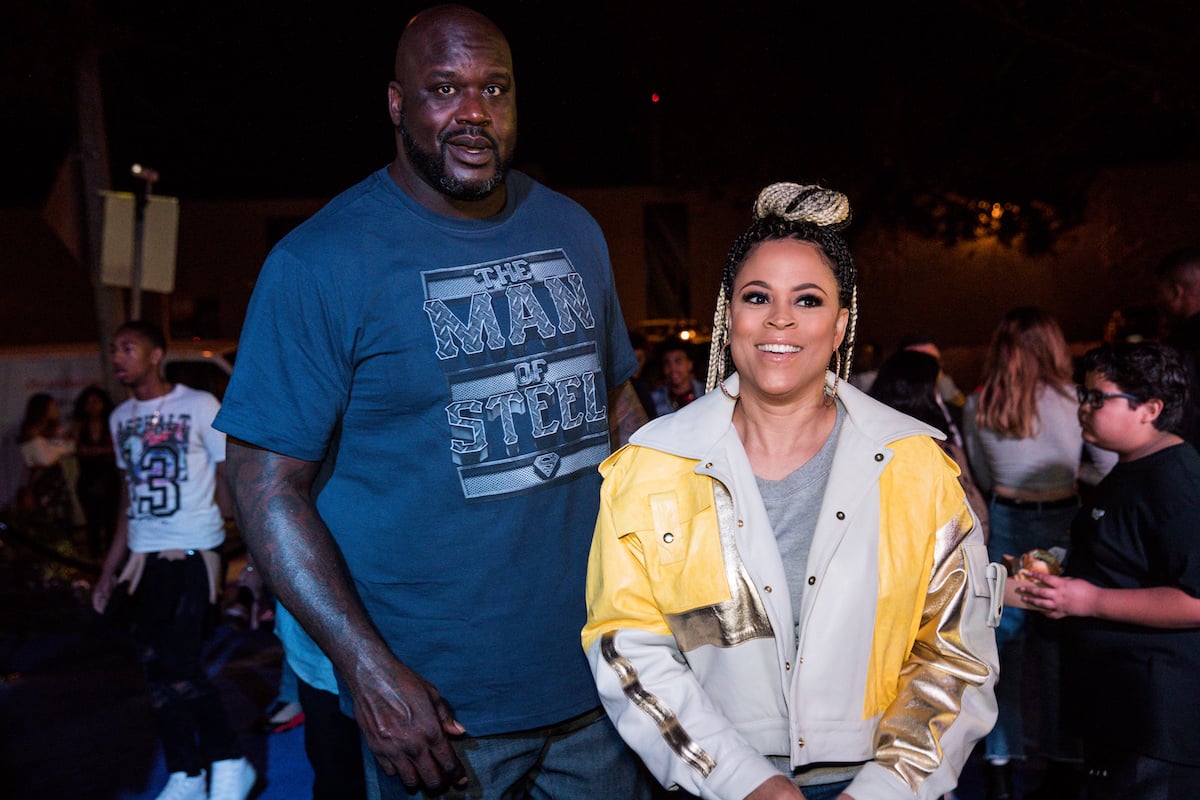 Shaunie O'Neal and Shaq split after seven years of marriage
O'Neal and Shaq married in December 2002 at the Beverly Hills Hotel. Throughout their relationship, they had five children, one of whom is from O'Neal's previous relationship.
After five years of marriage, they separated. But, shortly after doing so, they reconciled. The reconciliation would not last long. In 2009, O'Neal filed for divorce, citing "irreconcilable differences." It was later revealed that Shaq's multiple affairs during their marriage was the reason for the split. 
Madame Noire reports on O'Neal destroying Shaq's car in a fit of rage after discovering he was cheating by mistake. She recalled the moment during an episode of Basketball Wives.
Related: Which 'Basketball Wives' Cast Members Were Actually Married?
"Our Blackberries got switched," she said at the time.. "I went to my baby's play at school and I was like, 'Damn, my phone is going off a lot.' Just girl, after girl, after girl  — like, 'Baby, last night what you did.' And I went in the arena and I went in that garage, not only did I flatten tires, bust a few windows, I wrote on the hood [of his car], 'I cheat on my wife. I ain't s–t,' with a knife."
Shaw also detailed his indiscretions during his television special Shaq Uncut: My Story.
"I was a guy with too many options," he said. "Choosing to be with some of those women, well, that's on me. 'In my mind, I never did it disrespectfully, but obviously, I shouldn't have done it all.'
After years of a strained relationship, the two consider themselves the best of friends and enjoy a successful co-parenting relationship.
'Basketball Wives' was created to give Shaunie O'Neal her own identity 
O'Neal could have taken her divorce settlement and child support payments and lived a quiet and cushy life outside of the spotlight. But living off of her ex-husband's name was not her style. She wanted more.
"Being married to him, we were constantly on the move," she told Tamron Hall in a recent interview. "I just felt like I was constantly supporting him which is fine – I was a mom of five and it was a lot. So I never really had the time – I had so many aspirations, so many dreams, so many goals that, you know, that just weren't supported in that lifestyle at the time." 
Related: Lamar Odom's Ex, Liza Morales, Allegedly Joining 'Basketball Wives' and Is Blasting Odom's Parenting
While still married to Shaq, O'Neal began tabling in the entertainment industry as a television host and commentator. Once she and Shaq split, she decided to branch out into other areas of entertainment and felt reality television could be a good fit.
"When we got a divorce it was like, you know what, it's my time, I know I could do this I know I have great ideas," she said. "It's time for me to put myself first in that aspect and have some type of career or have some type of, you know, legacy for my kids because you know their dad is who he is and he's amazing but I want to be amazing too."
O'Neal is an executive producer and star of the show. At one point, there were talks of creating a Basketball Wives stage play but not much movement with the idea happened. O'Neal looks forward to creating more television opportunities as an executive producer.